9. BEING BLONDE
Because Alan Young's naturally light blonde hair blended in too much with Mister Ed's coat and mane, a makeup artist was required on set in order to regularly dye Young's hair. Once the show ended, he let it go back to its natural color.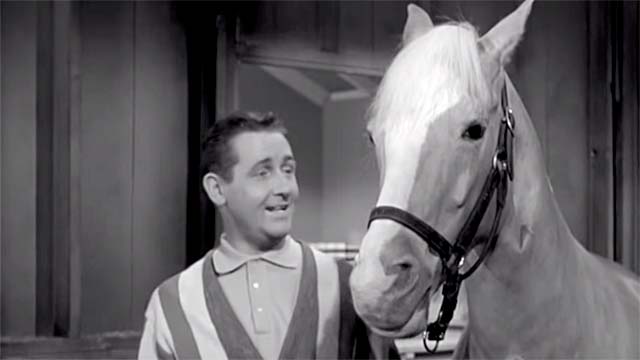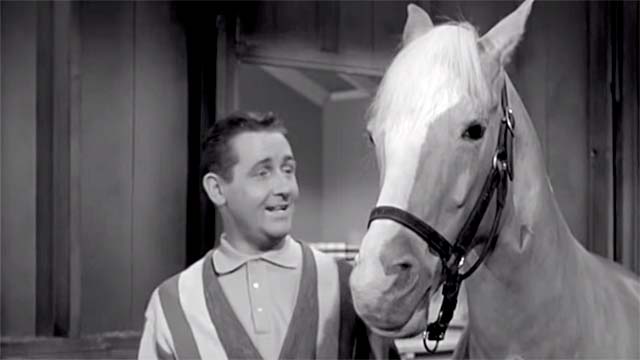 10. STUBBORN AS A MULE
The stubborn horse would respond only to his trainer, Les Hilton, which meant he had to always be on set to direct Mister Ed with commands or hand motions.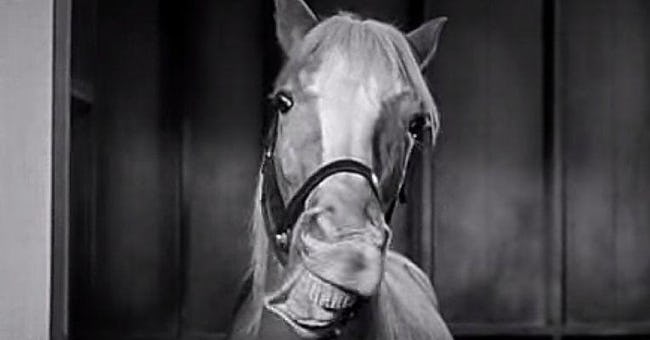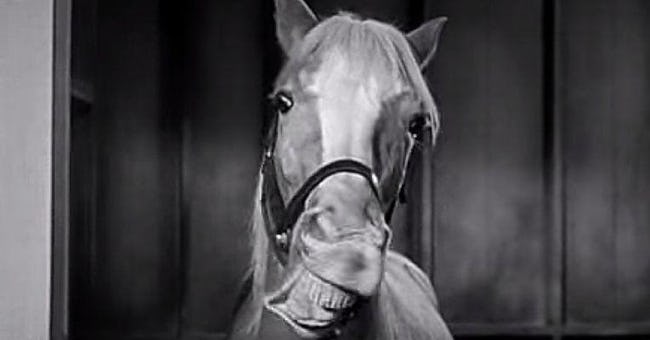 11. HISTORY OF THE THEME SONG
The first seven episodes didn't have lyrics in the opening theme song. When the theme song for the show was recorded, Jay Livingston sang it as a demo and was intended to be re-recorded by a professional singer. However, the show's producer liked the sound of his voice so much that they decided to keep it as the official theme song.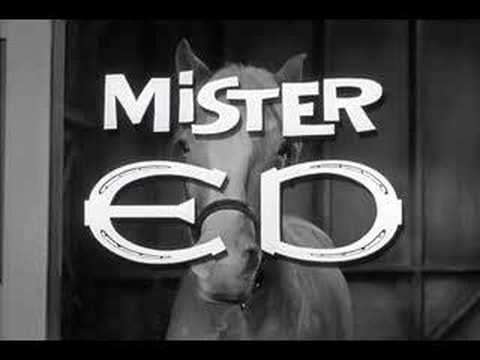 12. MR. ED HAD A STUNT DOUBLE
Mister Ed actually had a stunt double horse, whose name was Pumpkin. Pumpkin was a quarter horse and although he looked very similar to Mister Ed, his mane was white.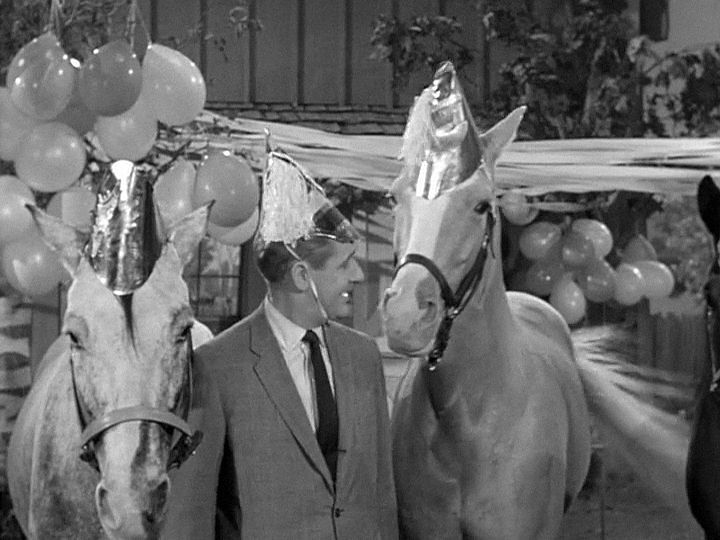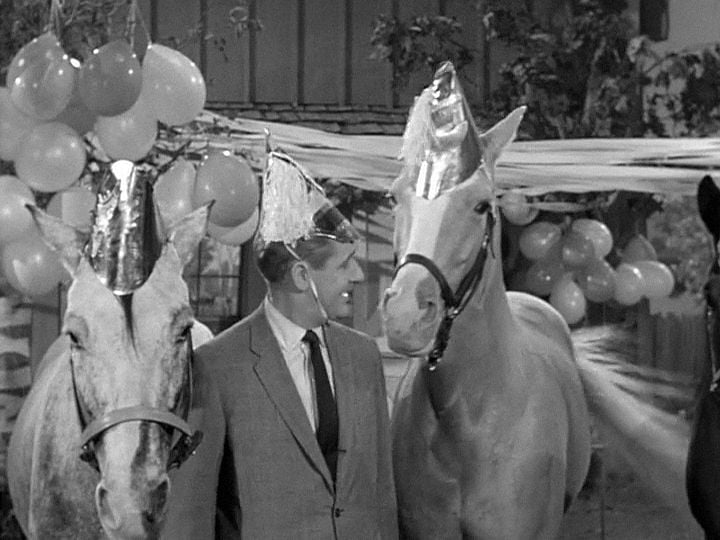 13. WILBUR WAS INTENDED TO BE THE NAME OF MR. ED
The initial plan during the development stage was to name Alan Young's character, Wilbur. He thought that was a poor idea. He claimed that if the show didn't succeed, he didn't want to be held accountable for it.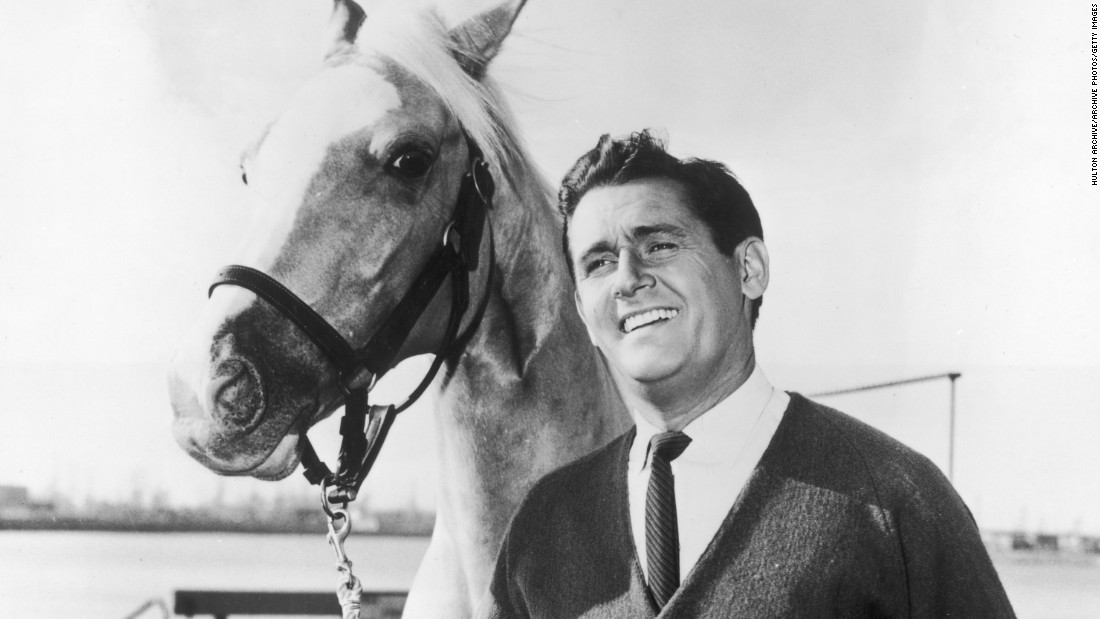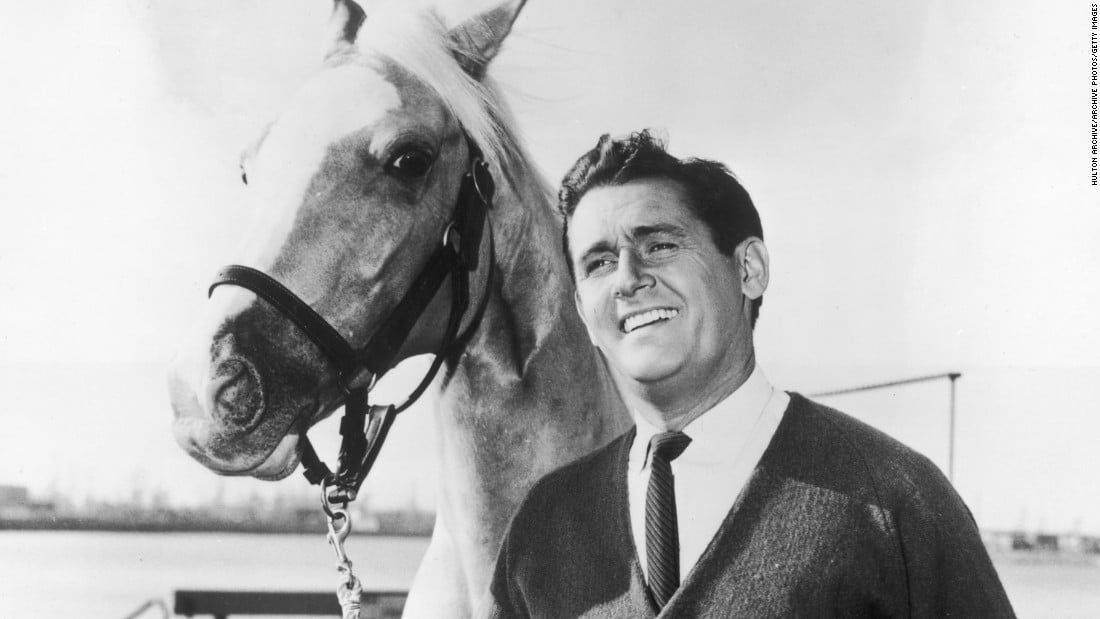 14. PATSY AWARD
Human actors aren't the only ones who receive special recognition and awards for their performances. In 1962, Mister Ed was honored with the Patsy Award. The PATSY Award was originated by the Hollywood office of the American Humane Association in 1939. They decided to honor animal performers after a horse was killed in an on-set accident during the filming of the Tyrone Power film Jesse James. The letters are an acronym and stand for Picture Animal Top Star of the Year. A later acronym was also included: Performing Animal Television Star of the Year. (Wikipedia)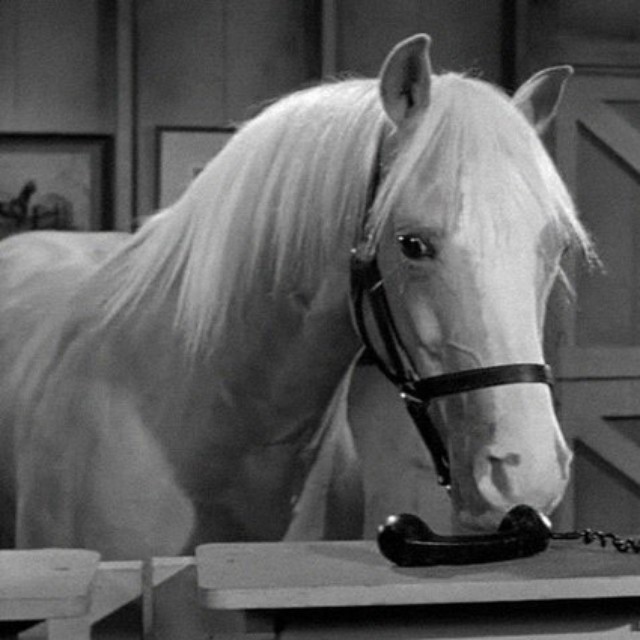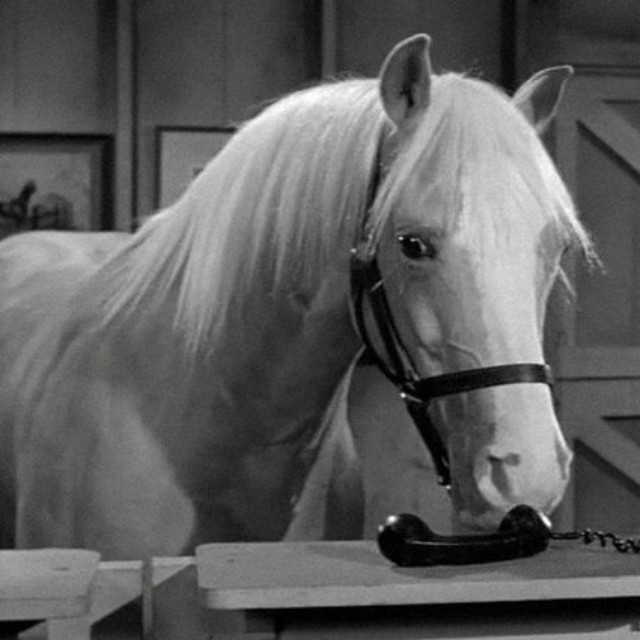 15. THEME SONG WASN'T ADORED BY ALL
Apparently, not everyone was fond of the "beloved" tune. A fundamentalist religious group in Ohio claimed the song was "satanic." "A Horse Is a Horse" contains the backward messages "the source is Satan" and "someone heard this song
"A Horse Is a Horse" contains the backward messages "the source is Satan" and "someone heard this song for Satan.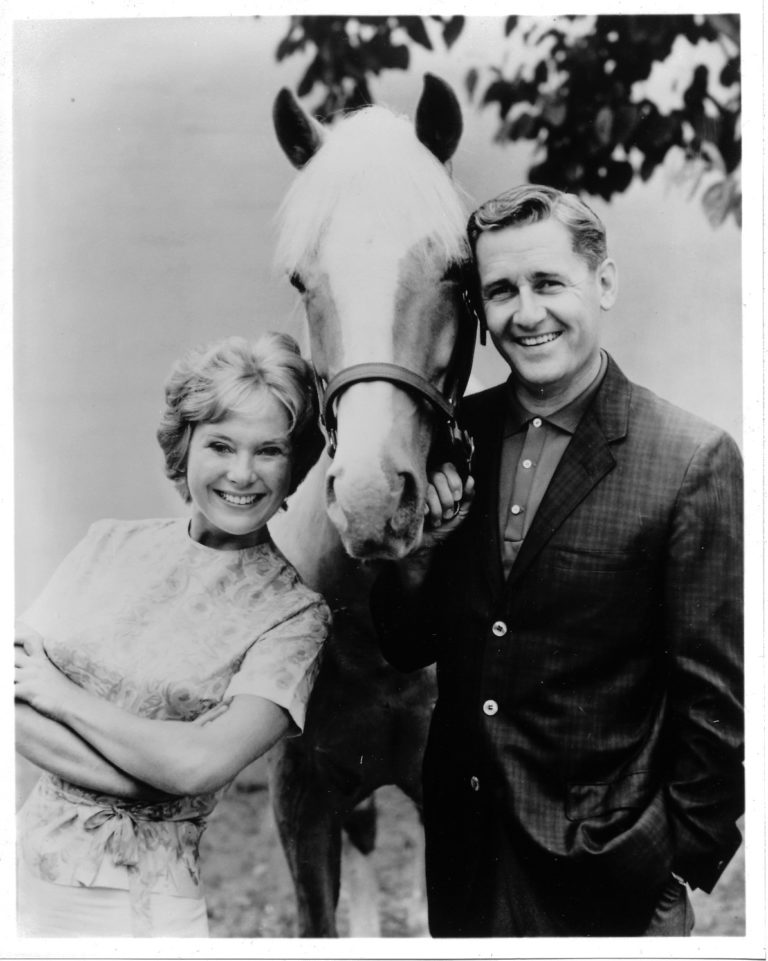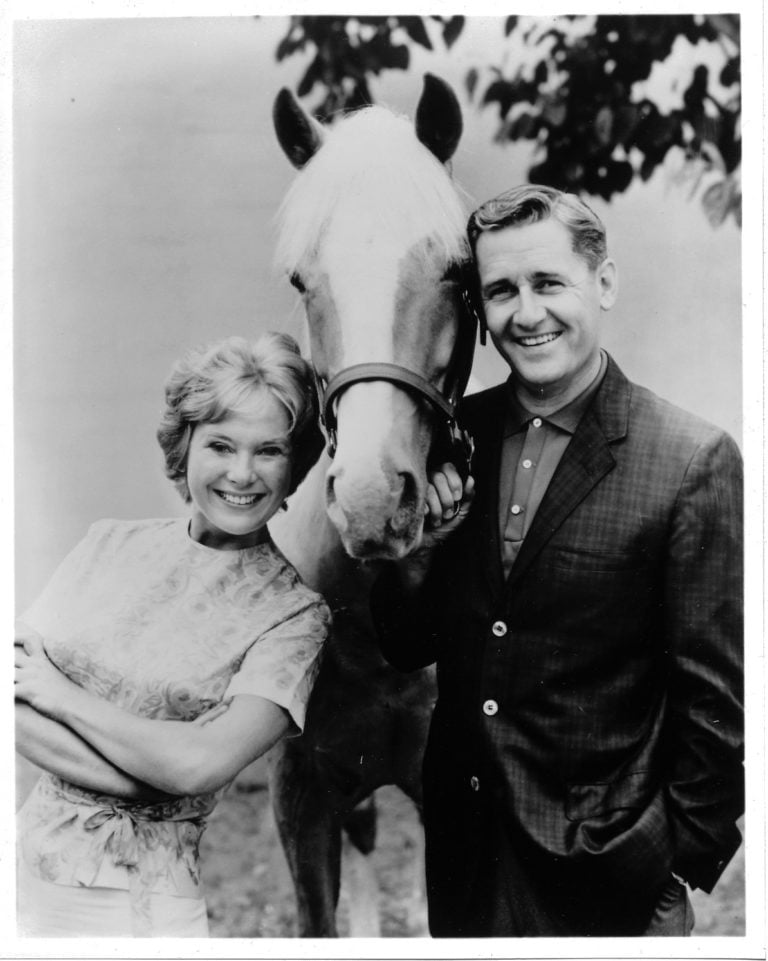 16. GEORGE BURNS HELPED PRODUCE THE PILOT
George Burns helped produce and finance the pilot episode of Mister Ed which cost him $70,000.