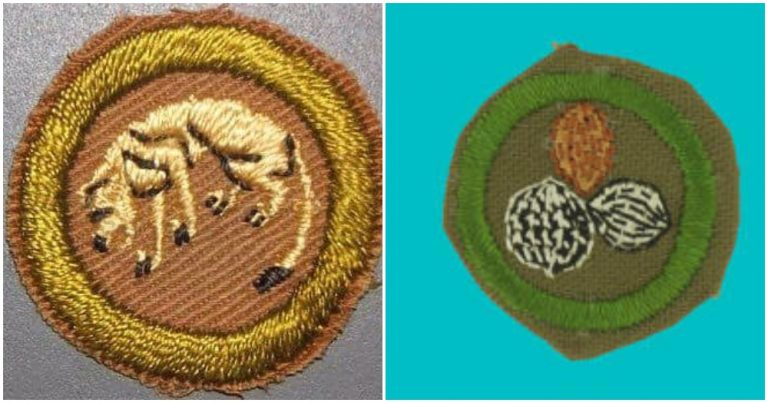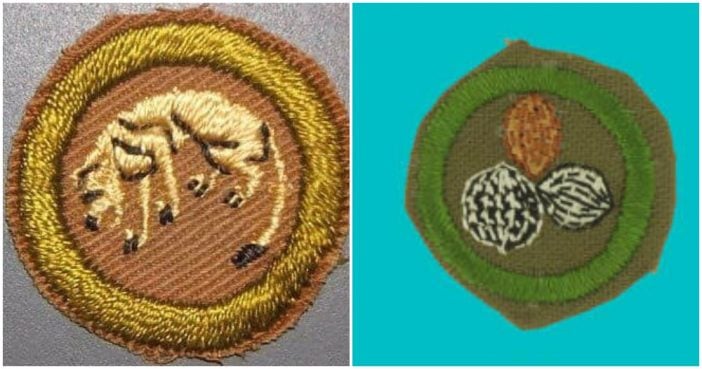 Aspiring Eagle Scouts no longer sew these patches onto their merit badge sashes, much to the chagrin of taxidermists and almond farmers everywhere.
1. Nut Culture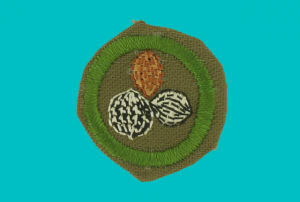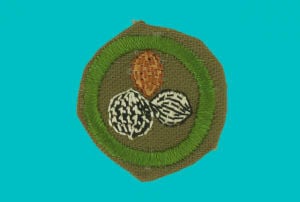 Scouts learned how to raise an assortment of nuts and legumes en route to earning this badge before it was eliminated in 1954.
2. Masonry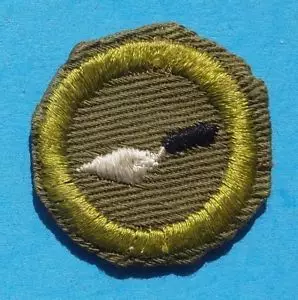 One of the Boy Scouts of America's original 57 merit badges, "Masonry" instilled a basic understanding of contemporary stonework.
3. Consumer Buying
Rest assured—the organization's never condoned purchasing actual human shoppers. Instead, this merit badge aimed to help young men become astute, thrifty customers. Requirements included studying consumer laws, reviewing a given company's customer service policy, and critically evaluating advertising campaigns.
4. Bookbinding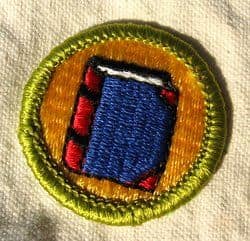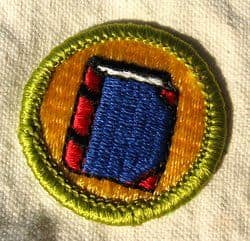 The BSA struck an early blow against print media by canning this one in 1987.