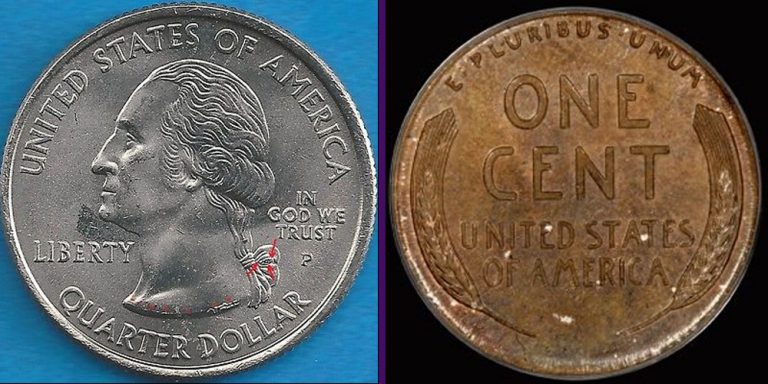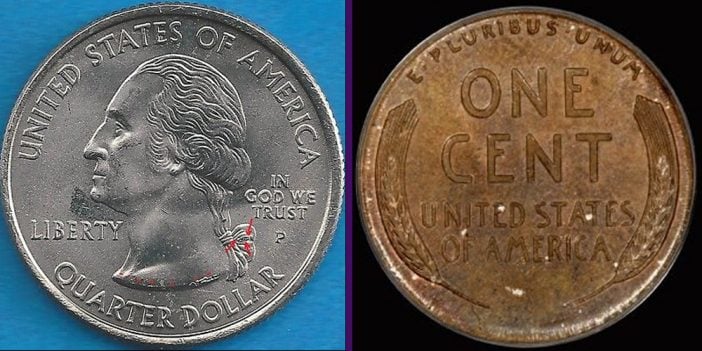 5. 1997 DOUBLE-EAR LINCOLN PENNY
There were a lot of abnormalities about Abraham Lincoln's appearance: He was uncommonly tall and had a posthumously diagnosed facial asymmetry condition, among other things. But he didn't have double ear lobes, which is why a 1997 penny that appears to give him such a feature is worth up to $250.
6. 1999-P CONNECTICUT BROADSTRUCK QUARTER
Another state quarter worth more than 25 cents is a 1999 Connecticut quarter that was "broadstruck," or not quite lined up properly with the machine. If you've got one in your possession, you could be $25 richer.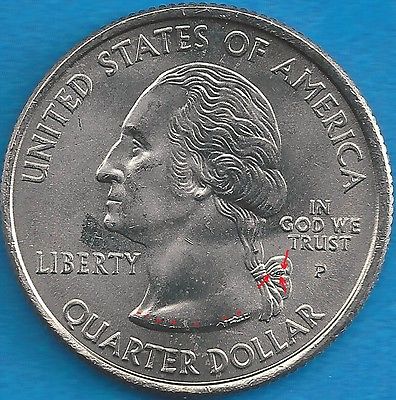 7. 1983 "NEW PENCE" 2P COIN
In 1983, the Royal Mint accidentally made 2-pence coins with a die used on the reverse from 1971-1981. It read "New Pence" instead of "Two Pence." The mistake means the coins could be valued at up to £700 today.
8. 1992 "CLOSE AM" PENNY
Coins have to be minted very precisely, and any deviation from precision raises collectors' eyebrows. In 1992, the spacing between the "A" and the "M" in "United States of America" on the reverse side of the penny was closer together than usual, hence the nickname "Close AM." There are only five known examples of the 1992-P (minted in Philadelphia); when one was auctioned on eBay in 2012, it sold for $24,056.63.
A 1992-D (minted in Denver) Close AM is also a great find. Fifteen of them are known to exist; one of them sold for $20,700 in 2012.