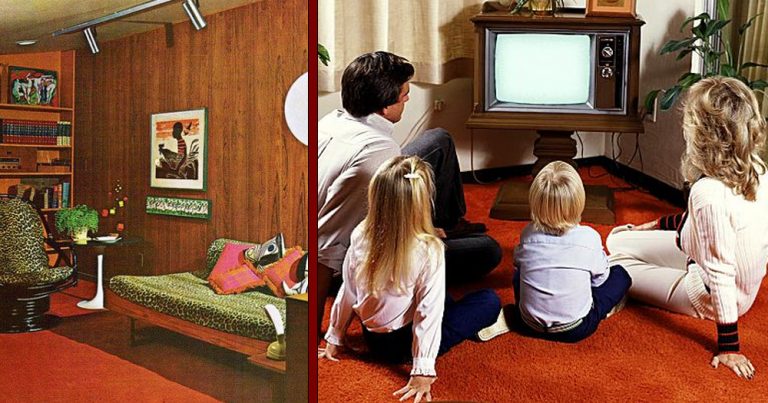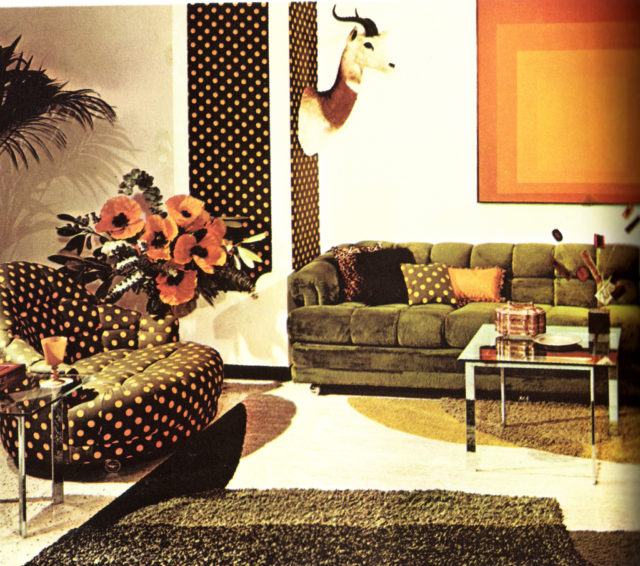 This can be seen in the prevailing architecture that understands living spaces as organisms that are part of a larger network of their surroundings. The use of wood materials was widespread, mainly pine or teak wood furniture, as well as a lot of stone. House plants were also a hallmark of the 1970s and its urban oasis or indoor gardens. Large windows, skylights, and French doors in order to have a biggest possible amount of natural light.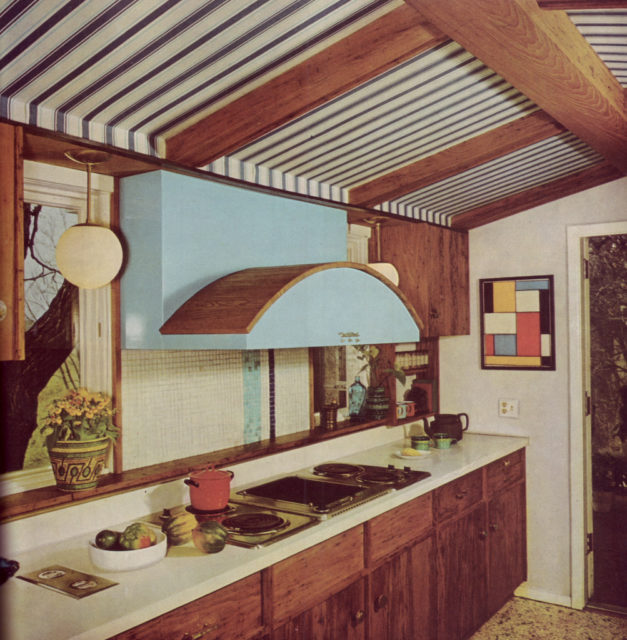 Popular colors were earthy tones juxtaposed with bright and vibrant colors such as sunshine yellow, green, brown, red, turquoise, and a lot of orange. Black and white were used for backgrounds or as a counterbalance to the flashy tones. Sometimes there were too many colors – an aspect that isn't favored today. Since the rooms were often wall-to-wall carpeted, and filled with shag carpets, hanging plants in macramé, gold accessories, patterned wallpapers and wicker furniture it could feel a bit too suffocating sometimes.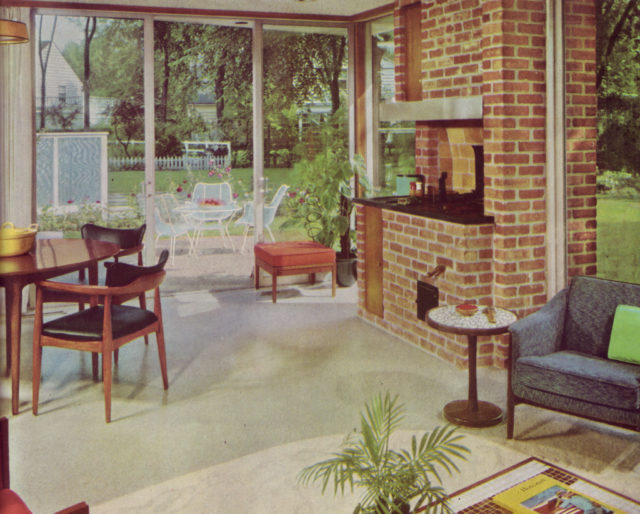 But on the other side, living spaces were designed as open-plan, which includes a living room that is connected openly with the dining room, sometimes with the kitchen as well, creating a flow of free space.