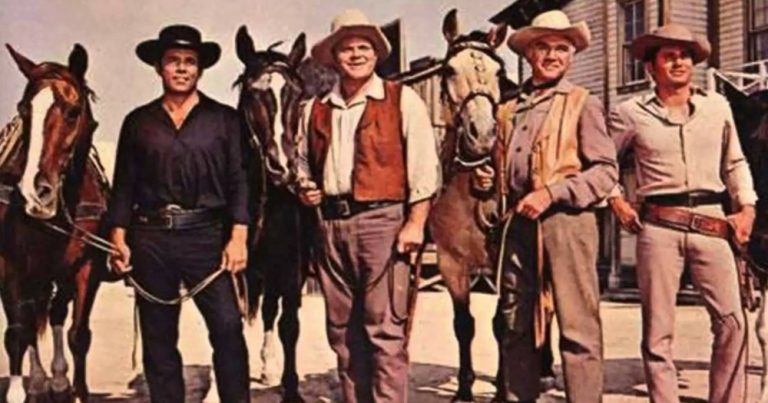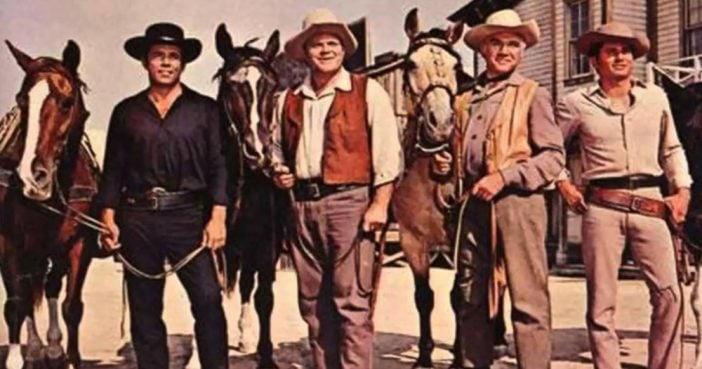 MICHAEL LANDON
Eugene Maurice Orowitz was born on October 31, 1936, in Forest Hills, New York.  He was the second child of Eli Orowitz and Kathleen O' Neill. Their first child was Evelyn, who was born in 1933.  His father was Jewish and his mother Irish Catholic.  His mother was a popular comedienne and showgirl who worked in Broadway and changed her first name to Peggy.  His father was a studio publicist and theater manager. In 1941, the Orowitz family moved to Collingswood, in Southern New Jersey.  When Eugene was going to Collingswood High, he participated and excelled in track and field, especially throwing the javelin, thus earning himself a scholarship to USC in Los Angeles.  He graduated in 1954, and in the class of 301, he was the 299th student, but with a genius IQ of 159.  His record javelin throw of just over 183 feet, was the highest measured in 1954, for a high school student in his senior year.
 In March of 1959, producer David Dortort was looking for a handsome, young, virile actor to portray the youngest son of Ben Cartwright in an hour-long color television series he was creating for NBC.  The show was called "Bonanza".  Michael had graduated from USC, and he had also worked with David Dortort in his first TV-series "The Restless Gun," in the pilot episode, entitled "Duel at Lockwood" in 1957.  Dortort made the mistake of killing off his character, and Michael could never get a regular lead role in a TV series until "Bonanza" came his way. Michael Landon had become financially secure with "Bonanza" and had a steady job.  For Michael, the role of Little Joe would prove to be a hearty fourteen-year gallop from rags to riches.  "When it ended it was painful for everybody," Michael would confess, "it really was." Michael played Little Joe, the youngest, most handsome, and impetuous of Pa's three boys.
Little Joe was the most beloved, by the audience and the heart and soul of "Bonanza".  He was regularly involved in pranks and ever more frequently falling madly in love! He was looked on by his father and brothers with affection and was usually at the center of the most humorous episodes.  After the first few years, when the series became successful, Michael had surgery performed on his ears that would stick out in his earlier career films and also would begin to financially aid his estranged mother and sister.