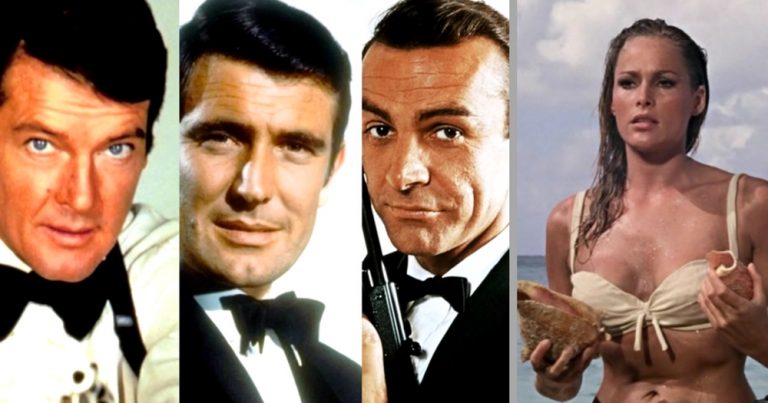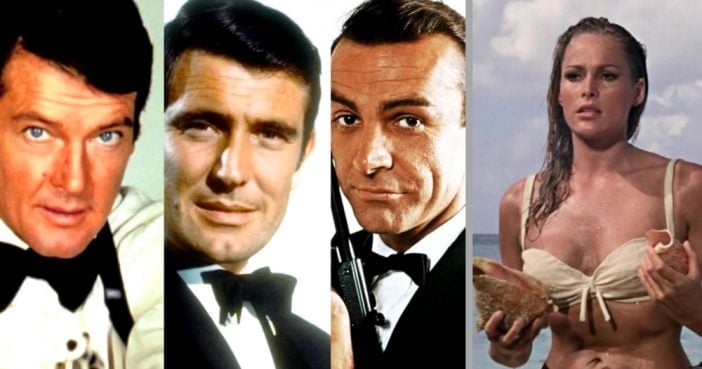 In Tomorrow Never Dies, Bond girl, Paris Carver is played by Teri Hatcher, however, someone else was briefly considered for the role…
44. Monica Bellucci's Bond Snub
And that someone was Monica Bellucci. She wasn't too happy when she was ultimately turned down for the role – in fact, she reportedly referred to them as "fools". Weirdly enough, in 2015, she went on to accept the part of Lucia in Spectre, despite having been so offended by the snub, 18 years earlier. So let it be known, Monica Bellucci was a Bond girl, after all…
In 1995's GoldenEye, Dutch actress, Famke Jannssen, played seductive Bond girl, Xenia Onatopp…
45. Xenia Onatopp Turns Into A Man?
When Xenia Onatopp flies the Tiger helicopter in GoldenEye, it's not Fanke Janssen doing the stunt but a stunt double, and that stunt double happened to be a big burly man called Wayne Michaels. In the movie, Bond sees a figure descending from a helicopter and she ends up crashing into Bond.
Alison Doody played the youngest-ever Bond girl when she appeared in A View To a Kill…
46. The Youngest Bond Girl
Alison played Jenny Flex and started filming when she was only 17-years-old, and later turned 18 during the filming process.
In 2002, Rosamund Pike starred alongside Pierce Brosnan as Miranda Frost in Die Another Day. Little did she know, almost a decade later, she would also manage to bag the role of Pussy Galore…
47. Rosamund Pike As Pussy Galore
In 2010, Ian McKellen took part in a BBC radio adaptation of Goldfinger. Ian played Goldfinger, Toby Stephens played James Bond, and Rosamund Pike played Pussy Galore…
In the 1989 Bond film Licence to Kill, Pam Bouvier played Carey Lowell. Little did she know she'd be playing her again 23 years later…
48. Carey Lowell Reprises Her Role
Pam Bouvier is the main Bond girl in the 1989 movie, and when Carey Lowell was approached to voice the character for the 2012 video game, 007 Legends, she agreed! There's only one Pam Bouvier…
Kim Basinger played Domino Petachi in 1983 Bond movie, Never Say Never Again. But I'm guessing she won't be up for any future Bond roles…
49. Kim Basinger Hated Acting In Bond
Kim Basinger even went on to say that acting in Never Say Never Again, was one of the very worst experiences she had made in her acting career. And why was that? Well, mainly because she and Irvin Kershner, the director, hated each other's guts…
Kim Basinger wasn't even a James Bond fan, to begin with, so when she ended up not getting on with the director, she probably regretted even signing on!
50. Kim Was No Bond Fan
How can you tell Kim wasn't a fan of the James Bond movie series? Well, she hadn't seen a single Bond movie before accepting the role in Never Say Never Again!
Click NEXT to continue…