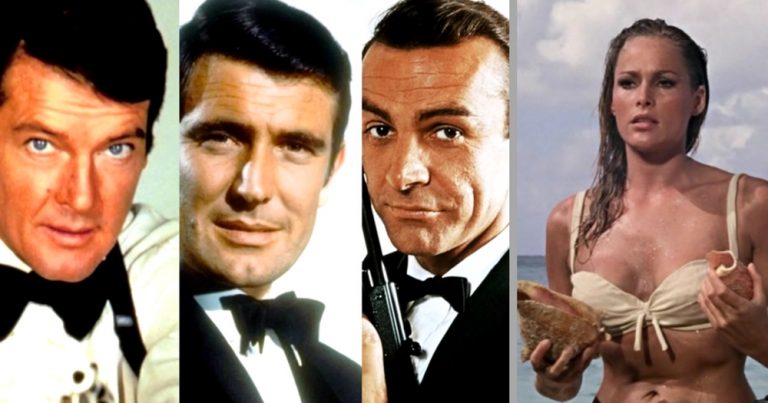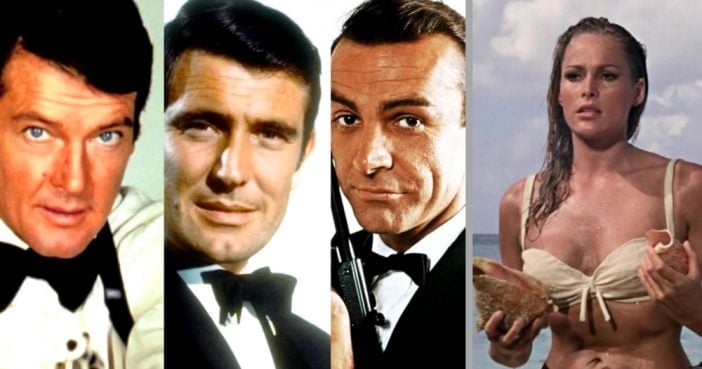 Diamonds Are Forever, the seventh movie in the series, came out in 1971 and featured Sean Connery who had made his debut as the very first James Bond nearly a decade prior to this movie. This time the Bond girl, Tiffany Case, was played by Jill St. John…
22. The First American Bond Girl
Californian-born Jill St. John was the very first American actress to play a Bond girl since the film series' inception. And not only is the actress American, but she also plays an American and an American diamond smuggler at that.
In 2002, the beautiful A-list actress, Halle Berry, played Jinx in Die Another Day. You might say it was a role of a lifetime to be able to play a Bond girl, however, then Halle Berry left production for a few days, to attend the Oscars…
23. Halle Berry, The Oscar Winner
In 2002, Halle Berry won the Oscar for Best Actress at the 74th Academy Awards, and that same year the Bond movie she was filming came out in theaters. When she returned to work on the Bond set, she could do so knowing all the while that she was Oscar-worthy and versatile enough to play any kind of role; eye candy in a spy movie and a train wreck mother in a drama. She can have her pick…
Mie Hama is a Japanese actress who played Kissy Suzuki in You Only Live Twice, however, before being cast as a glamorous lady in an action movie, she did something rather different…
24. A Bus Conductor As Bond Girl?
A lot of the women who'd played Bond girls before Mie Hama were well-off and European, Mia, on the other hand, was Japanese and a former bus conductor. So instead of frolicking around in fancy 60s headscarves, she would have been walking up and down buses collecting people's fares.
There have been a lot of popular Bond girls over decades. Every James Bond fan has a favorite Bond girl, and if you don't have a favorite, are you even a Bond fan?
25. Only One Repeat Bond Girl
However, there's only ever been one woman since the film series' inception who's been in more than one Bond movie, and that's Swedish actress, Maud Adams. She played a Bond girl twice! The first time was in The Man With The Golden Gun in 1974 and in 1983, she played Octopussy in Octopussy.
American actress, Barbara Bach, played Anya Amasova in 1977 Bond movie, The Spy Who Loved Me. 
26. Bond's By Day/Ringo's By Night
There have been many, many hot Bond girls, but Barbara Bach is definitely up there! But did you know that she was married to Beatles drummer, Ringo Starr? In fact, they got married four years after The Spy Who Loved Me was released.
In 1981, Cassandra Harris starred as a Bond girl in the 18th Bond movie, For Your Eyes Only, as the Countess Lisl von Schlaf. At the time, she was married to Pierce Brosnan, and what do you know, a decade later, he starred as Bond himself…
27. Life Sort Of Imitating Art
While Cassandra was filming For Your Eyes Only, she managed to get her husband, Pierce, to meet the producer, Albert R. Broccoli. And you know what that led to – his starring in four bond movies: 1995's GoldenEye, 1997's Tomorrow Never Dies, 1999's The World Is Not Enough, and 2002's Die Another Day.
The 1981 For Your Eyes Only poster features a long and slender pair of legs that supposedly belong to a Bond girl…
28. Seductive Movie Poster
In between the legs, you can spot a mini-Bond in action! The poster is supposed to be promoting For Your Eyes Only, so you might think that the main Bond girl actress, Carol Boquet, would be featured in the poster, but no, it's not her. Those pair of legs belongs to a model. And guess what the model was asked to do during the photo shoot – she was asked to wear the bikini bottoms backward so that the skimpier part was worn over her tush, showing more of her butt cheeks.
Who can forget this NEXT Bond girl?