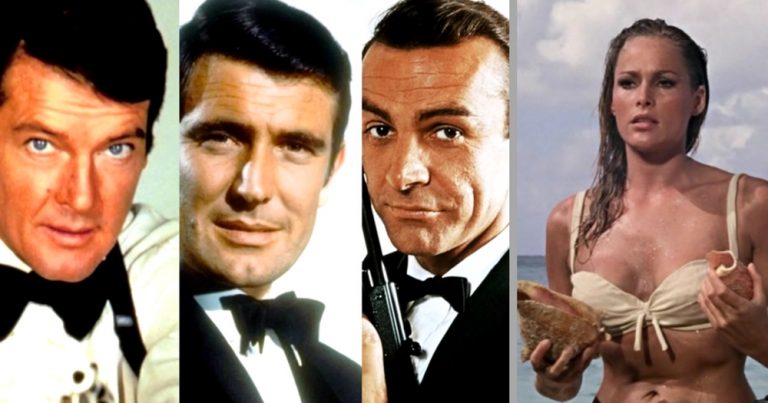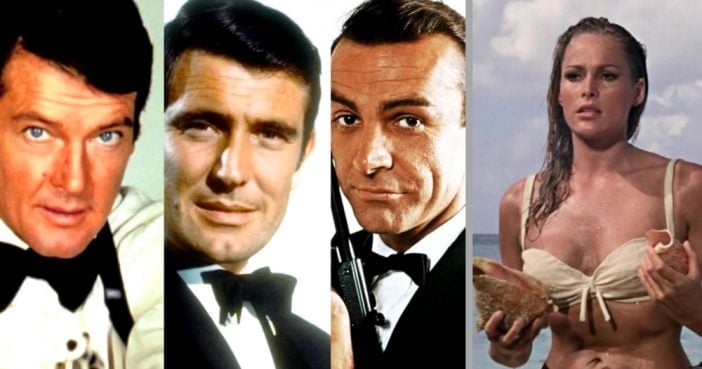 Caterina was stoked to get the chance to play a Bond girl in Casino Royale, and she certainly wanted to make the most of it…
16. A Very Dedicated Bond Girl
That's why she opted out of getting a stunt double to perform the scenes in which her character rides a horse. Throughout the course of the movie, she'd had an injured leg, and so it was advised that a professional film the scenes on the horse. Caterina desperately wanted to be seen riding the horse for real, injured leg and all…
Until 1997, there was a pattern in the Bond films in which the Bond girl that appeared first would be the one who is killed off…
17. Give Bond Girl No.1 A Break
In Tomorrow Never Dies, Paris Carver is the first Bond girl to be introduced in the movie, and she's also the one that ends up dying in the end, by the hands of none other than James Bond himself.
Miranda Frost was a Bond girl character in Die Another Day, however, it was initially supposed to be the character of Gala Brand in her place…
18. Frost Over Brand
Gala Brand appears in Ian Fleming's third Bond novel, Moonraker, as a policewoman in England's Special Branch. However, for some reason, she hasn't yet appeared in any of the Bond movies. Miranda Frost, on the other hand, is an agent who works for MI6 but ends up in cahoots with Gustav Graves, the movie's main villain. Who knows whether Gala Brand will ever make an appearance in at least one of the movies…
Strawberry Fields is an MI6 agent in Quantum of Solace. She is given the important task of preventing Bond from following the villainous Dominic Greene to Bolivia…
19. Blast From The Past
The character of Agent Strawberry Fields is an homage to the Bond girls of the 1960s, which is why she looks like she could be a Bond girl from a classic Bond movie like Goldfinger or Dr. No. It was a nice little nostalgic treat for the fans of the original movies which started in the 1960s.
The shower scene near the end of Casino Royale was a nice touch to the action-packed movie. We get to see a more tender side to James Bond as he comforts his main Bond girl…
20. Casino Royale's Shower Scene
The script for the movie, Casino Royale stated that Vesper, Eva Green's Bond Girl, would only be wearing underwear in the shower scene. However, Daniel Craig didn't think that was a good idea – he felt in that moment, Vesper wouldn't have stripped off; that it would have felt gratuitous. And so Eva Green ended up not taking her kit off. When you think about it, it was quite brave of Daniel to make such a bold suggestion considering it was his first Bond movie and all.
In 1962, the very first Bond movie, Dr. No, was released with Sean Connery debuting the very first performance of James Bond. And who was his main Bond girl in the movie? Honey Ryder, played by Swiss beauty, Ursula Andress…
21. Ursula Andress's Accent
Throughout the Bond movies, there have been a number of foreign-born Bond girls, and so it's pretty common for them to have accents that are noticeably different Bond's own accent. However, it appears that Ursula Andress's accent was far too strong for the producers' liking! In fact, when the movie was released in theaters, it wasn't Ursula's own voice coming out of her character's mouth – she'd been dubbed over by German voice actress, Nikki van der Zyl! Here's hoping she wasn't just chosen for her pretty face…
Click NEXT to read about Diamonds Are Forever