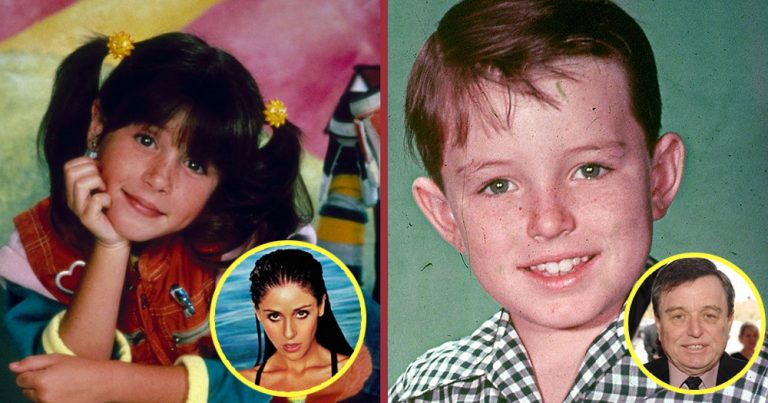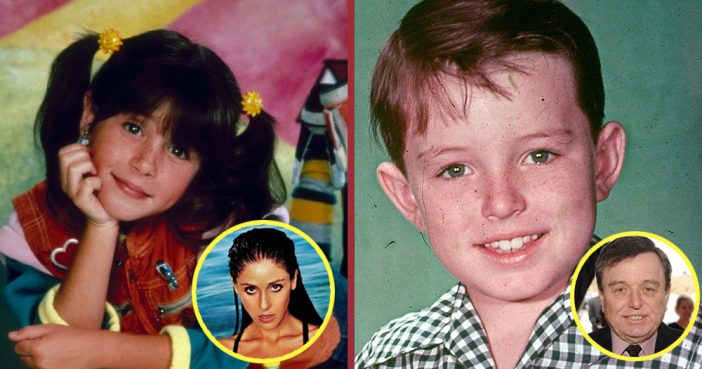 8. Jerry O'Connell
Jerry O'Connell is best known for his roles as Vern Tessio in the film Stand by Me (left), Quinn Mallory in the TV series Sliders, Derek in Scream 2, Charlie Carbone in Kangaroo Jack, and Detective Woody Hoyt on the drama Crossing Jordan. On July 14, 2007, O'Connell married actress and former model Rebecca Romijn.
9. Jonathan Lipnicki
Jonathan Lipnicki made his movie debut in 1996's Jerry Maguire as the son of Rene Zellweger's character. In 1999, he starred in the film Stuart Little, playing a boy whose family adopts a talking mouse, a role he reprised in the film's 2002 sequel. Lipnicki also played the lead role in the 2000 film, The Little Vampire and starred opposite Bow Wow in the 2002 theatrical film Like Mike, which was released two weeks before Stuart Little 2; both of the films did relatively well in theaters, and Lipnicki, 23, has become known among pre-teen audiences, although he has not appeared in a widely released film since, focusing mostly on independent films.
10. Soleil Moon Frye
Soleil Moon Frye began her career as a child actor at the age of 2. When she was 7 years old, Frye won the role of Penelope "Punky" Brewster in the sitcom Punky Brewster. After the series ended in 1988, Frye continued her career in guest spots on television and supporting roles in films. She attended The New School during the late 1990s, and directed her first film, Wild Horses, in 1998. In 2000, she joined the cast of Sabrina, the Teenage Witch as Roxie King, Sabrina Spellman's (Melissa Joan Hart) roommate, and close friend. Frye remained with the series until its end in April 2003. She has since continued her acting career working mainly as a voice actor. Frye also voiced Aseefa in the animated series Planet Sheen. In 1998, Frye married producer Jason Goldberg, with whom she has three children. She has since opened an organic specialty clothing shop for children, The Little Seed, in Los Angeles. She also hosts a blog and web series which focus on child rearing and women's issues. In 2011, Frye released her first book Happy Chaos: From Punky to Parenting and My Perfectly Imperfect Adventures in Between. Frye, 38, is currently the host of Home Made Simple on the Oprah Winfrey Network.
11. Danica McKellar
Danica McKellar played Winnie Cooper on the television show The Wonder Years, and later wrote four non-fiction books: Math Doesn't Suck, Kiss My Math, Hot X: Algebra Exposed and Girls Get Curves: Geometry Takes Shape, which encourages middle-school and high school girls to have confidence and succeed in mathematics. McKellar, 39 divorced from her husband in 2013.
12. Todd Bridges
Todd Bridges is best known for his childhood role as 'Willis' Jackson on the NBC/ABC sitcom Diff'rent Strokes, and for his recurring role as Monk on the UPN/CW sitcom, Everybody Hates Chris. He was a comedic commentator from 2008-2013 on the television series TruTV Presents: World's Dumbest… which airs on truTV.
13. Kristen Stewart
Kristen Stewart starred in the film Panic Room (2002) left, Speak (2004), Zathura (2005), The Messengers (2007), Adventureland (2009), The Runaways (2010), Snow White and the Huntsman (2012), On the Road (2012), Camp X-Ray (2014) and Clouds of Sils Maria (2014). Stewart, 24, is best known for playing Bella Swan in The Twilight Saga film series and for her work in independent films. She will star in an adaptation of the book Still Alice and Equals, with both movies projected for release in 2015. She is also the face of Chanel and Balenciaga fashion brands.
14. Jerry Mathers
Jerry Mathers is best known for his role in the television sitcom series Leave It to Beaver (1957-1963), in which he played Theodore "Beaver" Cleaver. Mathers, 66, was diagnosed with diabetes in 1996. On the advice of his doctor, Mathers enrolled in a weight loss program with Jenny Craig in May 1997 and lost over 40 pounds. He later became the first male spokesman for Jenny Craig.
Click NEXT to see the rest…