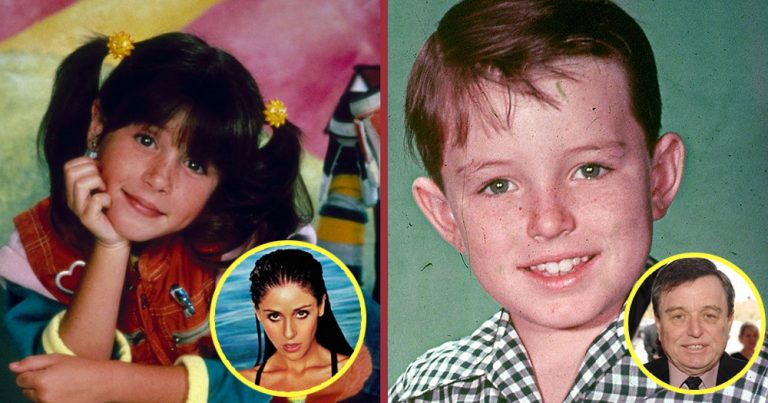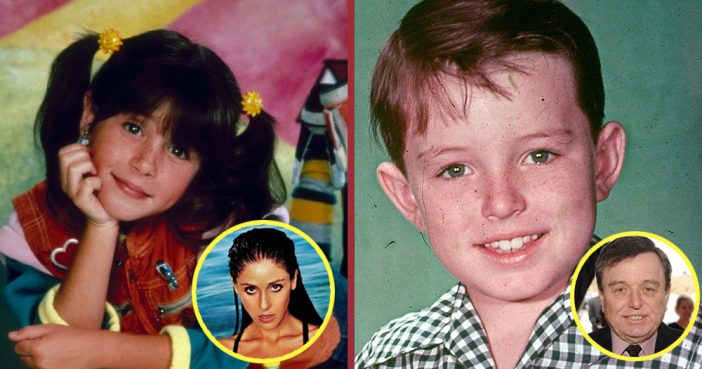 We all watched these kids grow up through our televisions. See the Hollywood child stars we adored as kids, look all grown up.
1. Alyssa Milano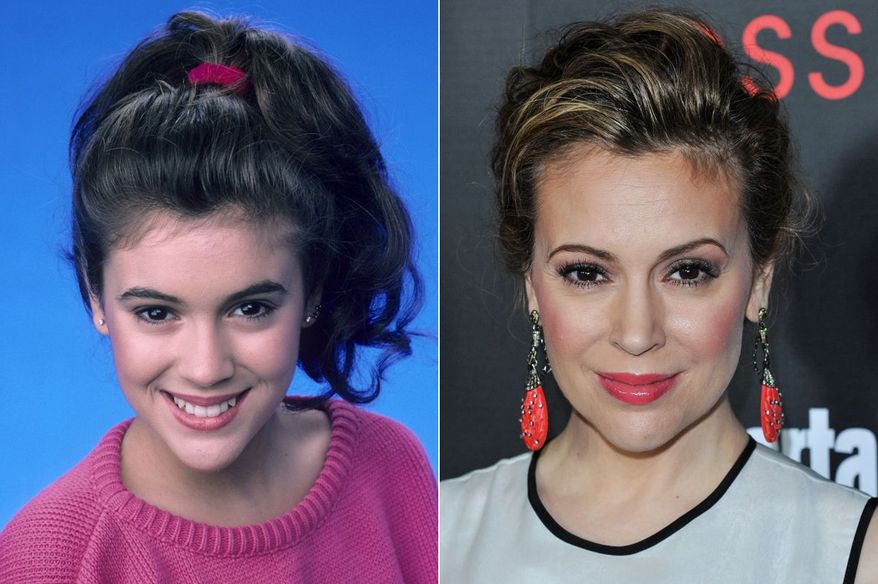 Alyssa Milano is known for portraying Samantha Micelli on the ABC sitcom series Who's the Boss? (1984-92), Jennifer Mancini on the Fox soap opera Melrose Place (1997-98), and Phoebe Halliwell on The WB series Charmed (1998-2006). Since 2013, she has played Savannah Davis in the ABC drama Mistresses. Milano, 41, is married to CAA agent David Bugliari. They have two children: son Milo Thomas and daughter Elizabella Dylan.
2. Neil Patrick Harris
Neil Patrick Harris won the lead role in Doogie Howser, M.D. in1989, for which he was nominated for a Golden Globe. He recently played Barney Stinson in the television comedy series How I Met Your Mother (2005-2014), for which he was nominated for four Emmy Awards. Harris, 41, was named as one of Time magazine's 100 most influential people in 2010 and was awarded a star on the Hollywood Walk of Fame in September 2011. He has also hosted the Tony Awards on Broadway in 2009, 2011, 2012, and 2013, for which he won several special class Emmy Awards. In 2014, he starred in the title role of Hedwig and the Angry Inch on Broadway, for which he won the 2014 Tony Award for Best Actor in a Musical.
3. Maureen McCormick
Maureen McCormick is most widely known for portraying Marcia Brady on the ABC television series The Brady Bunch from 1969 to 1974. On October 14, 2008, McCormick, 58, released her autobiography Here's the Story: Surviving Marcia Brady and Finding My True Voice, which debuted at number four on The New York Times Best Seller List and stayed on the list for three weeks.
4. Kirk Cameron
Kirk Cameron, best known for his role as Mike Seaver on the television situation comedy "Growing Pains" (1985-92), performed in other television and film appearances as a child actor.
5. Jodie Foster
Jodie Foster began acting in commercials at the age of three, and her first significant role came in 1976 as a child prostitute in Taxi Driver (left), for which she received a nomination for the Academy Award for Best Supporting Actress. She won an Academy Award for Best Actress in 1989, for playing a rape victim in The Accused. In 1991, she starred in The Silence of the Lambs as Clarice Starling, a gifted FBI trainee, assisting in a hunt for a serial killer. This performance received international acclaim and her second Academy Award for Best Actress. She received her third Best Actress Academy Award nomination for playing a backwoods hermit in Nell (1994). Her other best-known work includes Contact (1997), Panic Room (2002), Flightplan (2005), Inside Man (2006) and The Brave One (2007). Foster made her directorial debut in 1991 with Little Man Tate; she also directed the films Home for the Holidays (1995) and The Beaver (2011). In addition to her two Academy Awards, she has won three BAFTA Awards, three Golden Globe Awards, the Cecil B DeMille Award, and a Screen Actors Guild Award.
6. Leonardo DiCaprio
Before Leonardo DiCaprio became one of Hollywood's biggest stars, he was a recurring cast member on the ABC sitcom Growing Pains, playing Luke Brower, a homeless boy who is taken in by the Seaver family.
7. Jaleel White
Jaleel White was cast in the role of Steve Urkel on the sitcom Family Matters in 1989. The character, which was originally intended to be a one-time guest appearance, was an instant hit with audiences and White became a regular cast member. The series aired for a total of nine seasons, from 1989 to 1997 on ABC, and from 1997 to 1998 on CBS. After Family Matters ended, White starred in the UPN series Grown Ups from 1999 to 2000. He later attended UCLA where he graduated with a degree in film and television in 2001. He has continued his acting career with roles in Dreamgirls (2006), and guest stints on Boston Legal, House, and Psych. In March 2012, White appeared as a contestant on season 14 of Dancing with the Stars and was voted off in May 2012. In April 2012, White, 37, hosted the game show Total Blackout, which airs on the Syfy channel.
Can you guess who is NEXT