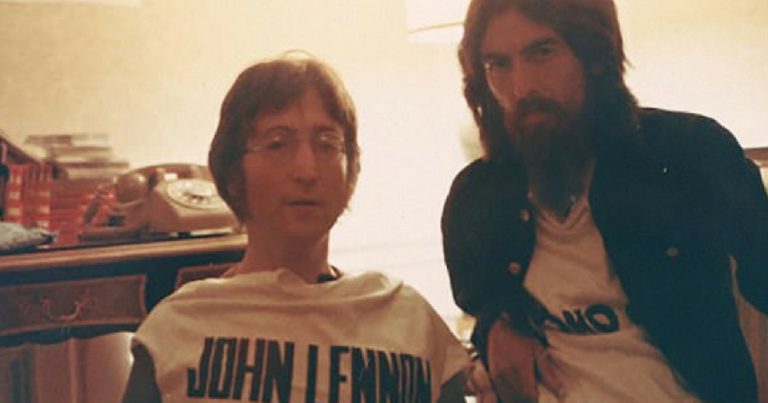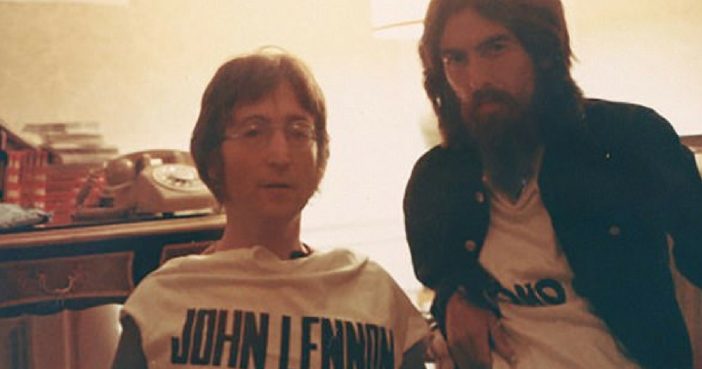 Brendan Ryan, the auctioneer at Butterscotch Auctions of New York, where the photos are being sold, said: 'The consignor became involved with the Beatles when the Let It Be project came to New York to be remixed by Phil Spector.
'He even filled in for Spector at times during his collaborations with John. He told me that John preferred to get to the studio around 6 pm, but Spector would always show up at 9 pm or later, and so he helped set up the sessions while they were all waiting for Spector to arrive.
'While he worked with John in the studio, he said that he worked closely with George Harrison and became good friends with him.
'He was one of the first people to hear All Things Must Pass in full and was instrumental in organizing George's Concert for Bangladesh in 1971.
'The Polaroid pictures are personal photographs taken by him, who was present during this New York meeting between John and George.
'As such, they are quite rare, intimate images of the bandmates and give insight into how they would spend their free time and socialize.'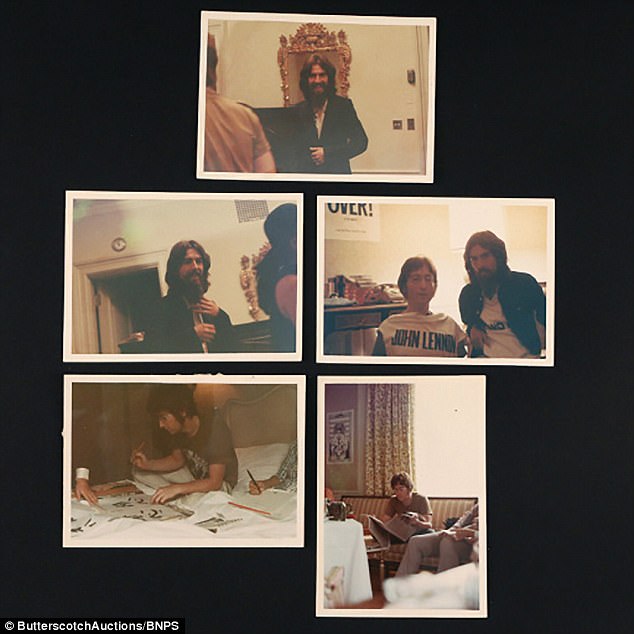 Click NEXT to continue