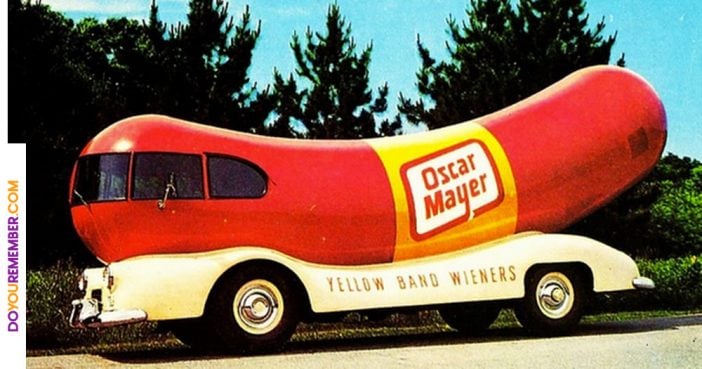 July 1936 was a banner month for hot dog lovers everywhere, for that was when the first Oscar Mayer Wienermobile drove out of the General Body Company's factory in Chicago and started serving up the iconic German sausages for patrons on the go. The 13-foot-long vehicle, which would regularly appear at schools, hospitals, festivals, parades and store openings, was famously driven by "Little Oscar, the World's Smallest Chef."
The character and vehicle were the brainchild of Oscar Mayer's nephew Carl, who believed the concept would be a great way to market hot dogs to kids. Actor Meinhardt Raabe, who portrayed Little Oscar, would gain immortality three years later with his role as the coroner of Munchkin Town in the timeless cinema classic The Wizard of Oz.
Nevertheless, Raabe, who attended the University of Wisconsin-Madison with Carl Mayer, continued to drive the Wienermobile throughout the 1940s and '50s. Since those days a lot has changed with the vehicle, which is now more than double the original size at 27 feet long. And the Little Oscars who once piloted them have been replaced by Hotdoggers, whose driving duties for each of the six vehicles currently on the road last only one year instead of multiple decades.
"Check Out These Other Branded Vehicles Inspired by the Wienermobile:"
"The Pepperidge Farm Goldfish Mobile"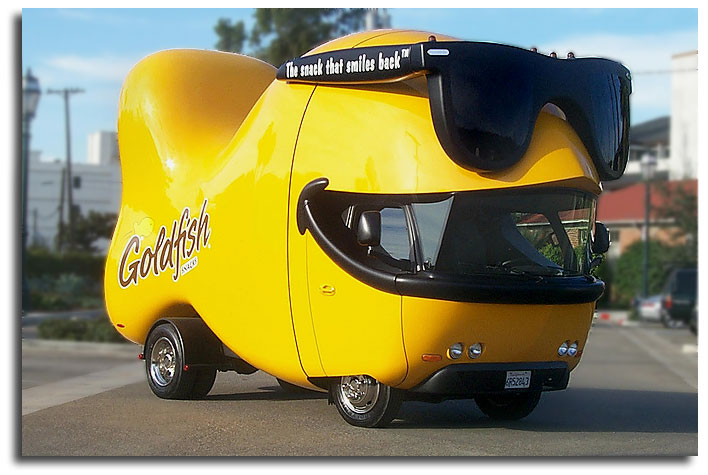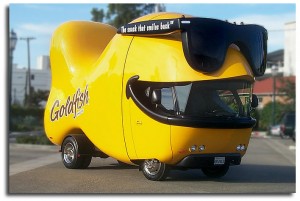 At 23 feet long and 13 feet tall—and sporting an eight-foot-long pair of shades—this Golden goody is easily the biggest fish on the street.
"The Hershey's Kissmobile"
This 12-foot tall, 26-foot-long custom-made truck has been doling out Kisses since it was introduced in 1997.
"The Spam Mobile"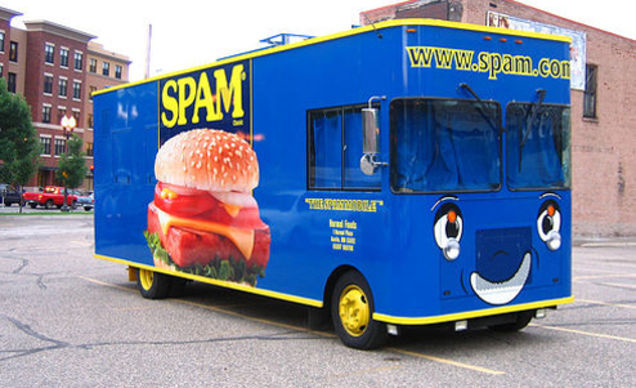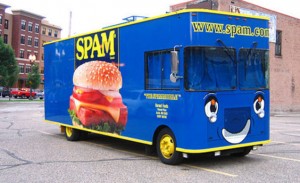 Outside of Hawaii, samples of this canned meat are generally as welcome as their computerized namesake.
"The Planters Nutmobile"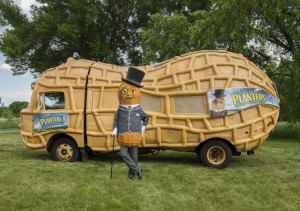 This eco-friendly nut-buggy runs on biodiesel and features solar panels on the roof and a wind turbine, which help to charge its battery.
"The Tonymobile"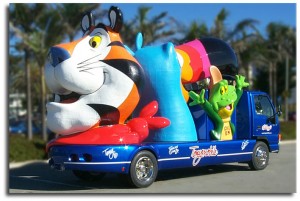 At 23 feet long, 13 feet wide and weighing more than 9,500 pounds, this cereal-inspired truck features several of our favorite Kellogg's characters from yesteryear.
"The Dairy Queen Blizzard Mobile"
Free Blizzards are on the menu every summer when this truck full of frozen love rolls into town.
"The Cadbury Creme Egg Car"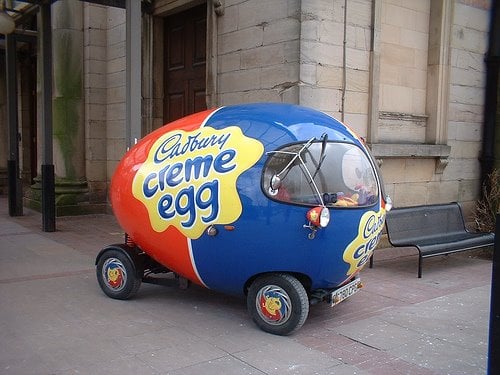 Every year prior to the Easter holiday, a number of these ovular vehicles are driven around to advertise this line of popular candy eggs.