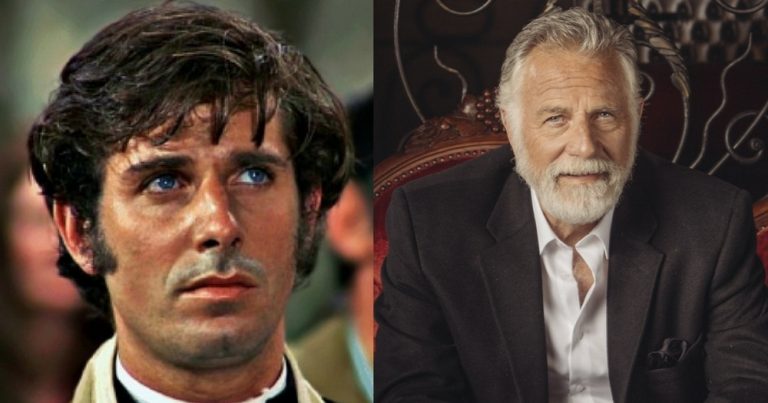 Goldsmith thought he was a 'superstud' but he hadn't penetrated her – and he ejaculated immediately when he did.
He writes that he felt 'ashamed and embarrassed' but when he got back to his dorm he gave his friends high fives and bragged: 'She was a great f***'
In the book, Goldsmith says that conquests included 18 nurses, six teachers, countless receptionists – including one at an abortion clinic where he had gone with another woman – and a runner-up in the Miss Florida competition.
Goldsmith dated a French woman called Mona while he was working as a garbageman. Her previous paramour was the Aga Khan, the spiritual leader of 15 million Ismaili Muslims.
One night he was about to get into a threesome with Mona and another woman called Debbie when she asked him to take out the trash – and got locked out of the apartment without his clothes.
The women laughed as they refused to let him back in so he scuttled off to his car using a newspaper as a loincloth.
Goldsmith's day got even worse when his car ran out of gas on the highway home and he was nearly arrested when police came to move him. Luckily he knew the officer who helped him get off the exit.
One of Goldsmith's best roles was in in 1968 western 'Hang 'Em High' alongside Clint Eastwood – but he claims he blew that break after sleeping with the star's girlfriend.
After he arrived in Hollywood Goldsmith says that he used to hang around a cafe called the Pink Turtle inside the Beverly Wilshire Hotel because it was packed with 'the most beautiful array of starlets'.
He discovered that they were all there hoping to see Warren Beatty as he lived in an apartment upstairs, so used it for his own purposes.
Goldsmith would walk up to the women and say: 'Hi! Are you waiting to see Warren?' Well, Warren's tied up at the moment. But he asked me to buy you a drink'.
Elaine Stritch seems to be one of his favorite girlfriends and when she wasn't parading around in her mink coat she cooked Goldsmith lamb chops with Roquefort sauce at 4 am, he writes.
Goldsmith describes flame-haired Tina Louise in prose that The Most Interesting Man In the World would be proud of.
She would always be naked by the time he arrived at her home just down the hill from Marlon Brando's Los Angeles house and was so demanding he thought he would die.
He writes:: 'She was the most beautiful woman I had ever been with.
'She had such great stamina I was afraid I would have a heart attack by the third or fourth round…she refused to stop.
'She was a true beauty, tall, elegant, with a cool distance and complete, unfettered surrender'.
Click NEXT for more…