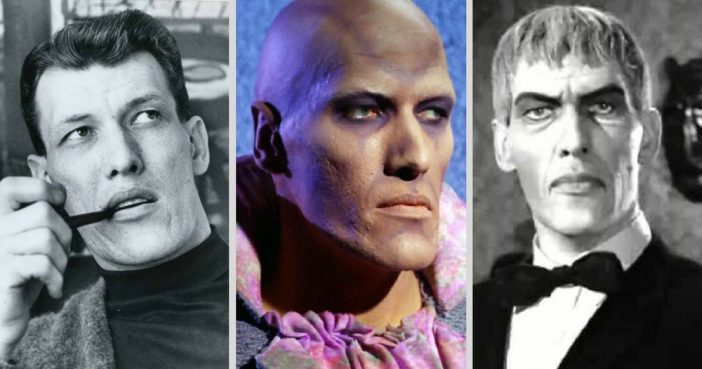 The sultry English actress played a social worker in "The City on the Edge of Forever," the second-most-popular episode in Season 1 of the original Star Trek TV series. Collins took the role — which called for her to fall in love with Kirk and then perish for the good of humankind in a complex time-travel plot — because of her toddler daughter, Tara, loved the show.
8. Kirstie Alley (1982)
Talk about a splashy debut: Alley hit the big screen — and the big time — playing Lt. Saavik, a Vulcan, in Star Trek II: The Wrath of Khan. It was the ideal launching pad for an acting career, propelling Alley to her Emmy-winning turn as Rebecca Howe on Cheers and a role opposite John Travolta in three Look Who's Talking films.
7. Teri Hatcher (1988)
The future Lois Lane and desperate housewife proved irresistible to roguish freighter captain Billy Campbell in "The Outrageous Okona," an otherwise forgettable episode from Season 2 of Star Trek: The Next Generation. Playing transporter operator Chief B.G. Robinson, Hatcher's otherworldly appeal drew the notice of even Lt. Cmdr. Data — and he's an android.
Can you guess who is "NEXT" on the list?