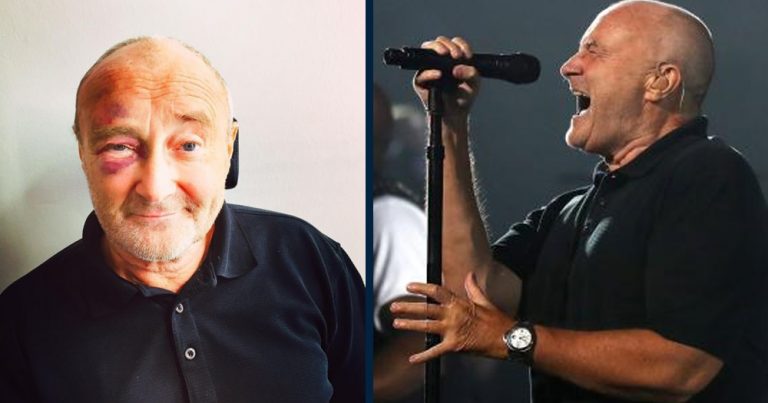 Breaking news – Phil Collins rushed to the hospital after collapsing on a trip to the bathroom.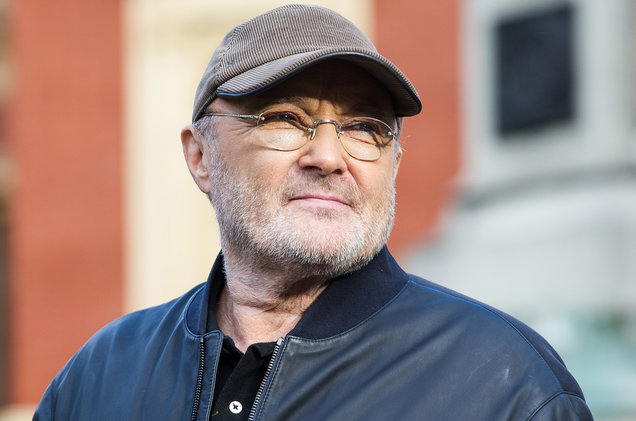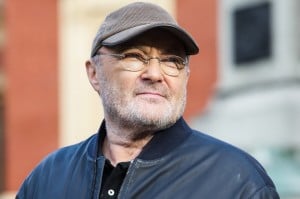 June 8th, 2017: The famous British Rock legend Phil Collins who just started touring again had to cancel some concerts after he fell down in the middle of the night. He was taken to the hospital this morning.
"Phil suffers from 'drop foot' as a result of a back operation which makes it difficult to walk. He rose in the middle of the night to go to the toilet and slipped in his hotel room, hitting his head in the fall on a chair. He was taken to hospital where he had stitches for a severe gash on his head close to his eye and is recovering well," according to a statement on his official Facebook page. "He will be kept under observation for 24 hours."
The  66-year-old Genesis co-founder has canceled two shows in London, so far.
The statement also added that "Phil sends his sincere apologies and thanks to fans. He has had a fantastic week at his first shows in 10 years, cannot thank people enough for their warm reaction and is excited to return,"
Collins will reschedule these concerts and according to the Rockstar,  "carry on with this tour on Sunday in Cologne and then Paris before returning to London for his headline performance at BST Hyde Park on June 30."
Collins recently spoke in an interview about returning to touring and sharing the stage with his 16-year-old son, Nic.
"There's a lot of me in him, and he plays a lot like me," he said. "He has that attitude and aggression, which is good. [It's] nice to bring some youth and aggression to what I do!"
Collins also said it was his kids who were the real inspiration behind his returning to the stage.
"They were very, very keen," the singer said about his sons. "When…I was taking them to school, they'd always wanna hear 'dad's music,' be it 'Genesis Live' or a live CD that I had in my car of my First Final [Farewell] tour."
SOURCES: (ABC)