When it comes to nostalgic television shows of the 1960s that took place in the heartland, nothing beats The Andy Griffith Show. A fantastic cast featuring Griffith and fellow actors Don Knotts, Frances Bavier and Ron Howard made a lasting impression on so many Americans. After eight seasons, 249 episodes, numerous Emmy Awards and high ratings, The Andy Griffith Show ended its incredible run in 1968. It has since been in reruns on classic television networks.
Here are 19 incredible facts about The Andy Griffith Show — including some behind-the-scenes secrets from the show and what happened to the lead actors in the years after the show went off the air.
IT WAS A SPINOFF
The concept for The Andy Griffith Show originated from a February 1960 episode of The Danny Thomas Show called "Danny Meets Andy Griffith" that set the whole show in motion. A few months later, Griffith had his own show.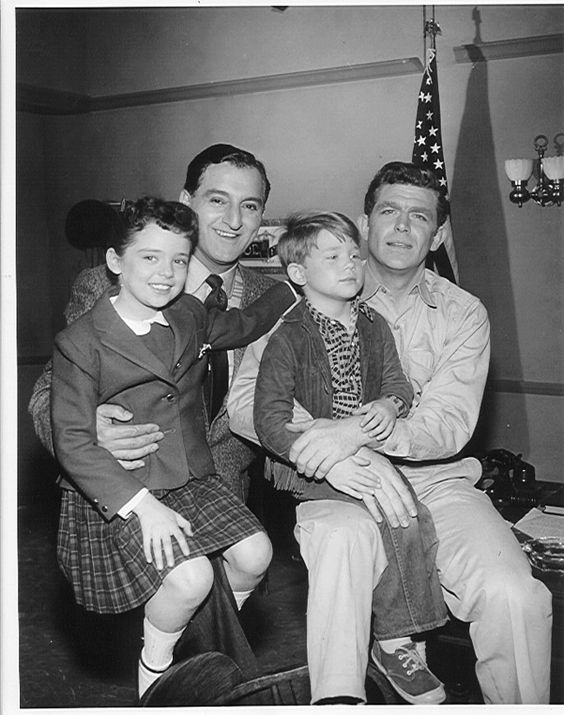 GRIFFITH AND KNOTTS WERE ESSENTIALLY BFFS.
Griffith and co-star Don Knotts had a real friendship that transcended their roles together on the show. Their friendship formed years earlier in other productions. When Knotts passed away in 2006, Griffith was at his friend's bedside.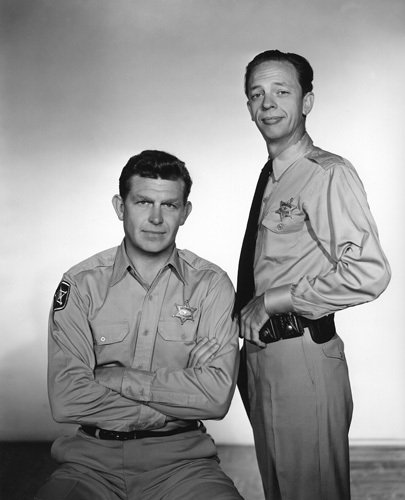 THE ROCK THROW IN THE OPENING CREDITS WAS NOT REAL.
During the show's iconic opening credits, young Opie appears to throw a rock in a lake. However, Ron Howard, who was only 6-years-old at the time, couldn't muster enough strength to do that. Instead, a production assistant hiding behind a bush threw the rock into the lake.
THE CAR WAS AS ICONIC AS THE SHOW.
The infamous squad car on The Andy Griffith Show was a Ford Galaxie 500. The producers of the show reportedly received a free Galaxie replacement from a local dealership whenever a new model came in. That's why the car always looked brand new.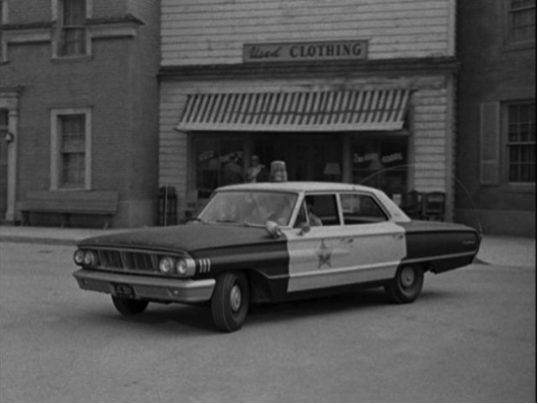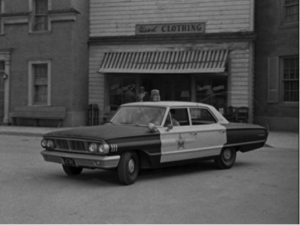 MAYBERRY WAS A FAKE TOWN.
Sorry folks, Mayberry, South Carolina, the setting of the show was completely made up. A group of fans has a common conspiracy that the concept of Mayberry is based of the physical aspects of Mount Airy, North Carolina. Although Andy Griffith claims this rumor is false, Mount Airy happens to be where he grew up. That kind of makes sense, right?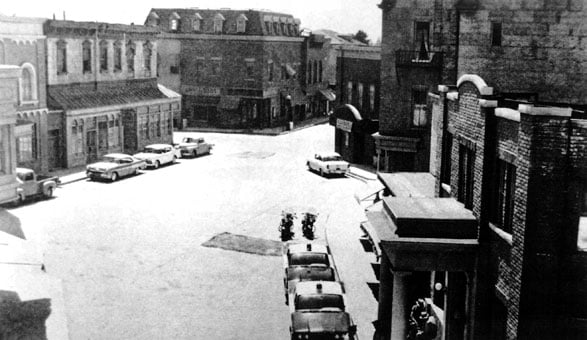 To find out more behind the scenes facts press "Next," starting with the Theme Song, that was almost very different!