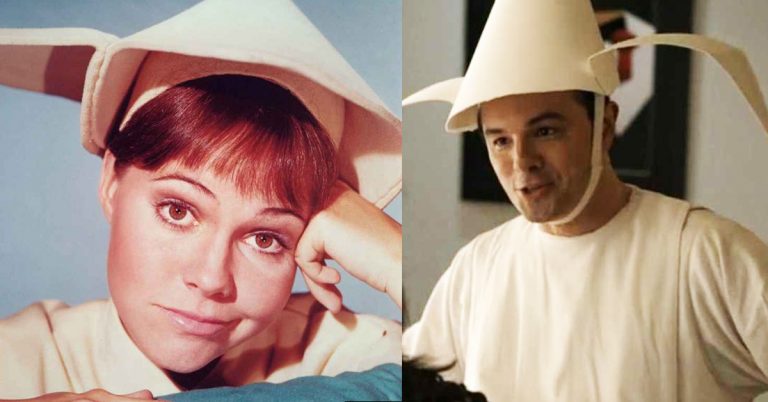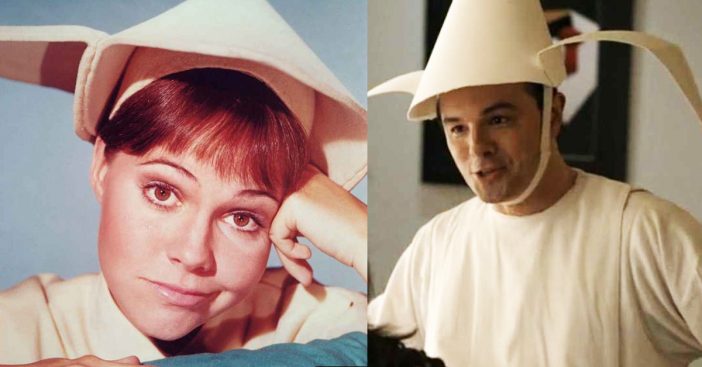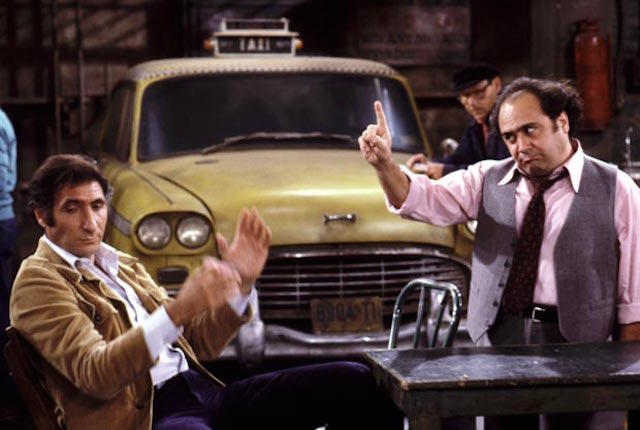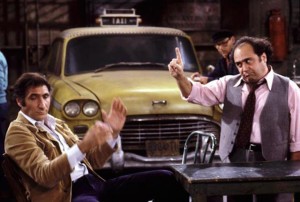 Taxi is another show that shouldn't be touched – or retouched. I don't think younger audiences can relate to a business where cabbies wait/hang out in a taxi garage to get a customer pick-up call, or drive around looking for a fare. We live in the age of Uber and Lyft; millennials rarely take taxis anymore outside of New York City, and even there many people use mobile apps to "hail a cab." Today's generation can't relate to the show's original setting. If Taxi was retooled for modern viewers, it would be about a bunch of twenty-somethings who share an apartment and start an Uber/Lyft-like business, today's taxi company equivalent. A Taxi overhaul would lose its original premise of people from all walks of life having fun together and becoming a family. It would instead be a "hacky" show about a group building a small business empire. And sadly, with people using their own cars, there would be no need for a Louie De Palma dispatcher or a Latka Gravas mechanic.
Finally, a Three's Company remake is a definite no go. Though very little would have to be done to have the show appeal to a young audience (especially adolescent boys and young men gazing at beautiful women in tight clothes), the show likely would be far too political and, as a result, much less fun. Landlords Mr. Roper and Mr. Furley being led to believe that Jack Tripper was gay in order to permit him to live with two women (and subjecting Jack to terrible gay jokes) would no longer be tolerated. Even still, it is hard to believe that Los Angeles landlords today would even think twice renting an apartment to a threesome. In the heartland
of the United States, on the other hand, such social morays might present more of a problem today than it did when Three's Company originally aired. In today's polarized world, with both extreme conservative and progressive movements, it would be near impossible to poke fun at the "situation" of this situation comedy, where every episode seemed to revolve around a thematic misunderstanding. The risk of modernizing typical original-run plots may bear too great a risk of offending half the country. A key premise of the show, the clash of two generations, would be lost. And maybe just as important, or at least an entertaining question for me, is which blonde roommate would they pick – Chrissy, Cindy or Terri?
We need to preserve our television heritage, leaving classic TV in the past, and letting such series live on through syndication, not a do-over. Networks need to present new original ideas for TV and create new classics for generations to come. As the old saying goes, if something works, don't fix it!
(Photos courtesy of fanpop.com, EW.com, Yesmovies.com, and youtube.com from a [email protected] promo).
RELATED: