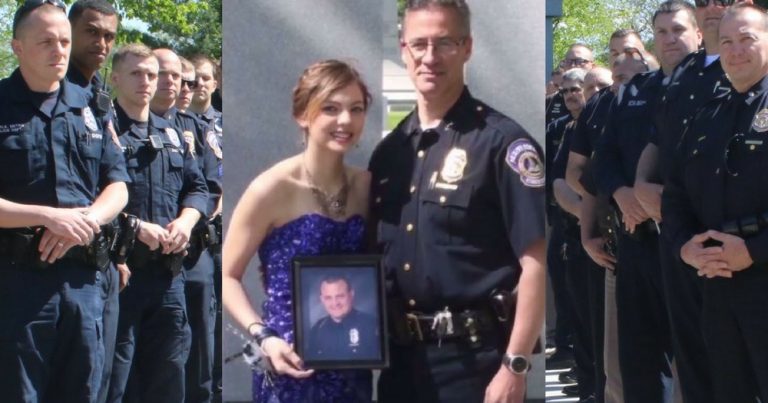 On September 20th, 2013, Indianapolis police Officer Rod Lee Bradway was killed in the line of duty after He had heard a woman screaming outside of her apartment complex. Bradway had entered the apartment to check out the scene and was instantly ambushed and shot six times. However, he managed to save the woman and her child.
Four years later, Rod's daughter Sierra is now eighteen-years-old. The high school senior planned on taking her prom pictures alongside her father's grave, which is located in Indianapolis's Crown Hill Cemetery. She knew a photographer and her prom date, Brock Spayd would be there, but as Brock led her down to her father's gravesite , Sierra was completely stunned to see dozens of smiling police officers there to share her special night with her, in her father's place.
https://www.facebook.com/IMPDNews/videos/1456118571106036/
This event was set up by Brock's mother, who is a captain in Marion County Sheriff's Office. She had learned of Sierra's visit to her father's gravesite, and instantly called up officers from the Indianapolis Police Department and departments of other regions to come help ameliorate the teen's special night.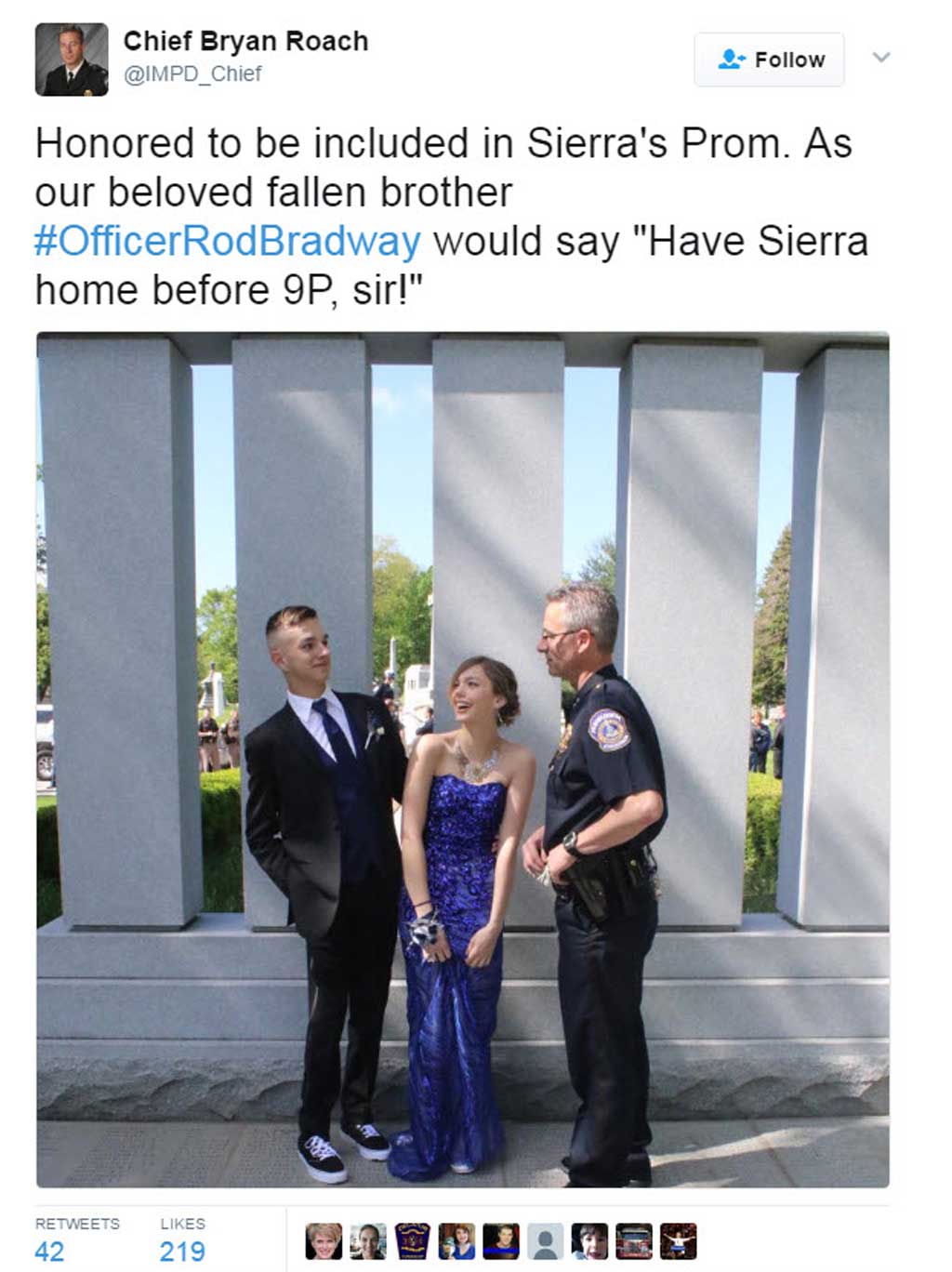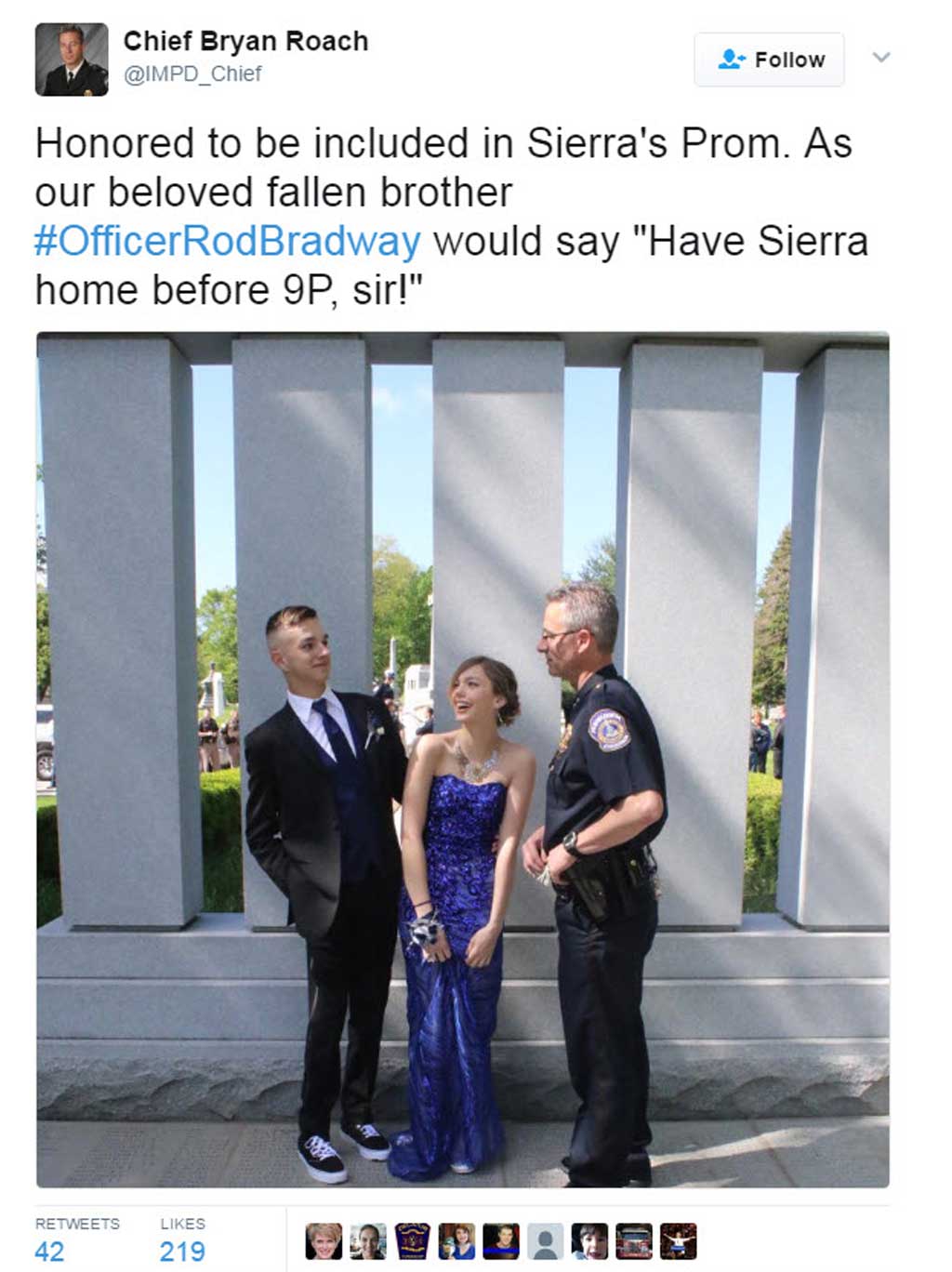 One of the officers jokingly quoted her fathers as he said to Brock, " Make sure you have her home before 11!"