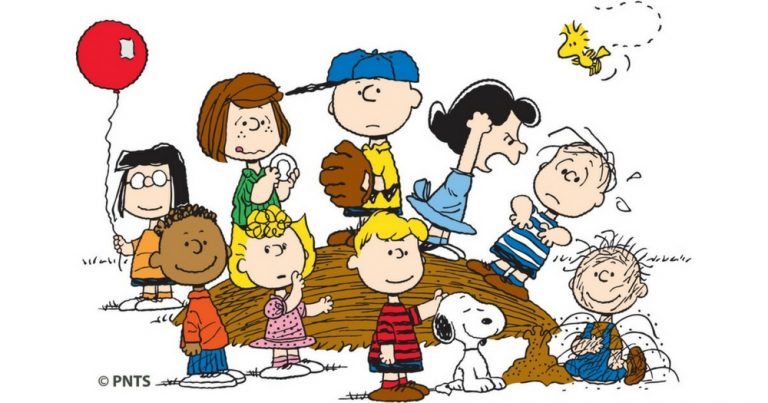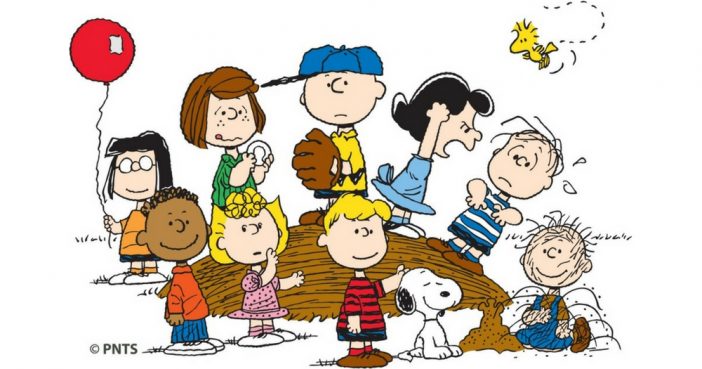 Continuing to on the Peanuts Gallery..
Shut Up And Leave Me Alone
In 1971, The Peanuts gang went to summer camp. Charlie Brown met his bunkmate, a timid boy sitting on a cot, with his back to the reader's eyes. After Charlie introduced himself, this boy responded, "Shut up and leave me alone." Throughout the ongoing summer camp comic strip series, Charlie Brown repeatedly tried to get his this boy to engage in various miscellaneous activities.
No matter how hard Charlie Brown tried, this kid never moved, and all he ever said was, "Shut up and leave me alone." Despite the cold shoulder, Charlie Brown writes to his the boy after camp has ended. He's surprised when he gets a letter back, but you can probably guess what is written in the boy's response…
I hope he's ok.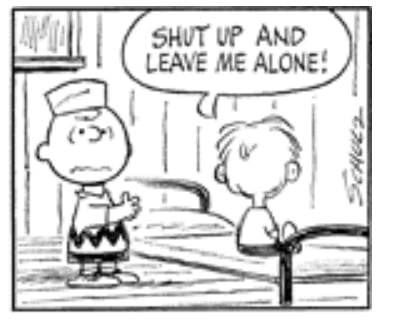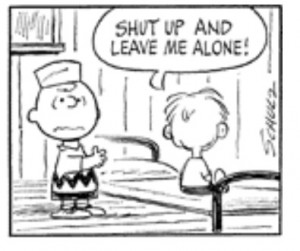 "555 95472"
One of the strangest, and rather unexpected characters in the Peanuts universe was "555 95472," or just, "5" for short. "5" was introduced September 1963 when "5" explained that his father was fed up with being seen as "just a number," so he renamed his entire family as a select series of digits. His family's last name is taken from their ZIP Code,  when spoken, though, "5" says that there is actually an accent in the pronunciation of "4".
The ZIP Code, by the way, is a real one. It is Sebastopol, California, where Charles Schulz was living, then. 5's sister, "3" and "4" were also featured in the comics a few times, and then they disappeared. 5, however, remained an occasional step-in character until 1981.  3, 4, and 5 all magically reappear in A Charlie Brown Christmas. 3 and 4 are the two twin girls in the purple dresses, and 5 had orange spiky hair.
Emily
In February 1995, Charlie Brown met a girl in his class named Emily. She asked him to be her partner in a dance class she was in. They had an "enchanted afternoon," Charlie Brown was in love.The next day, Emily wasn't in class! When Charlie Brown asked the teacher where Emily is, the teacher says there's no one named Emily in the class. It turns out Charlie Brown had been dancing with and talking to only himself this entire time.
Emily had just been a fantasy made up in his lonely young mind. BUT ,in 1996 and 1999.  Emily and Charlie Brown danced again, It is not quite certain though, that she is imaginary. In one instance, Snoopy even joins in the their dance. No other characters ever have the honor of meeting her, so many fans believe that Emily never even existed!
What do these characters make you think of? Hope you enjoyed this deep dive into the Peanuts Gallery!
Related Links:
– There's a First Time For Everything… Snoopy Stands Tall
– "Snoopy V.S. The Red Baron" by The Royal Guardsman