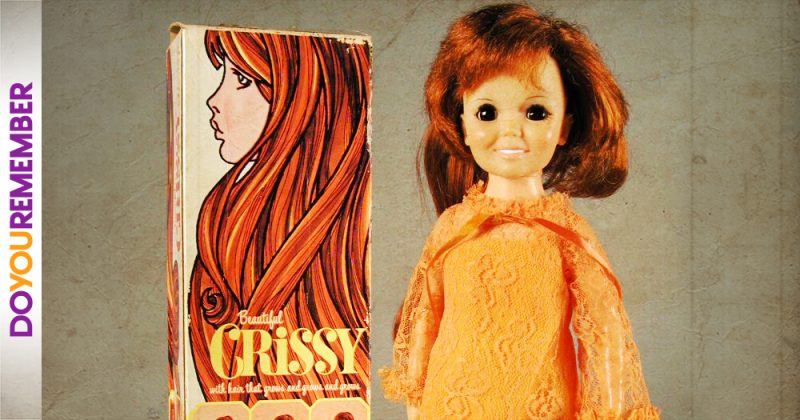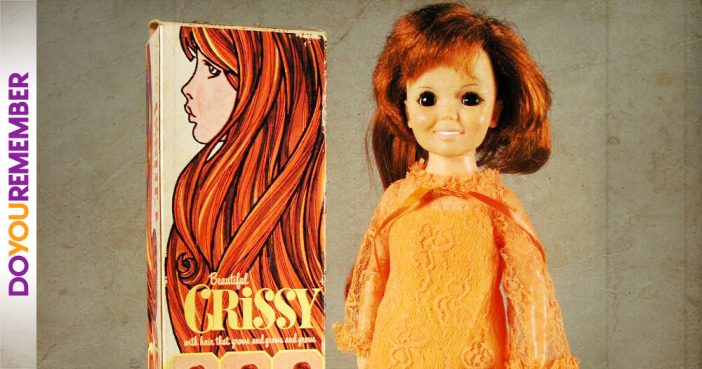 Crissy dolls-the beautiful doll with the beautiful hair. The Crissy doll was the sweetheart of America. Her hair was mesmerizing; it could grow and grow right before your eyes, and all you had to do was press a button on her stomach. And if you wanted it shorter, well you just cranked the little wheel and it would shorten instantly. One of my aunts treasured her doll when she was younger. She spent her time brushing Crissy's hair, dreaming of growing her own hair just as long.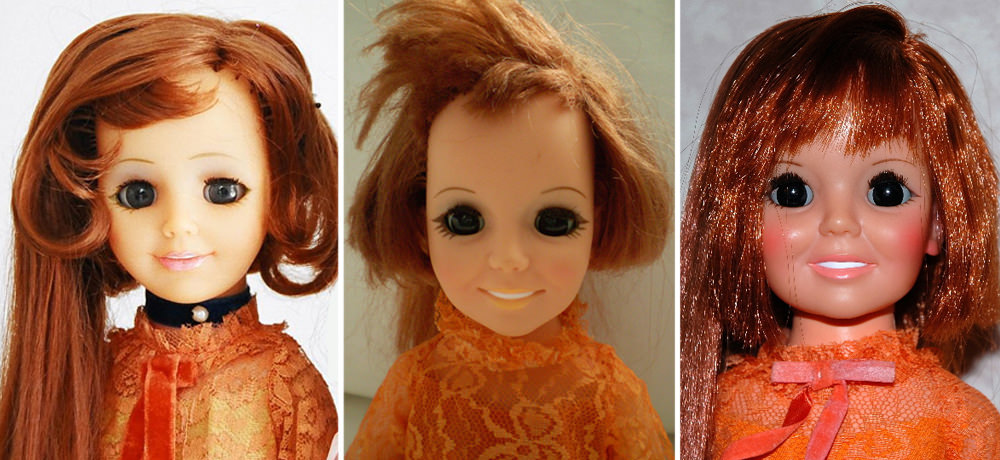 Crissy was so life-like, and my aunt never felt lonely with her. It was like having a friend–a sister even. You could brush her hair and practice braids and every other hairstyle on Crissy. Adding little pink ribbons and bows to her hair only made Crissy more beautiful. When my aunt was younger, she used to pretend that she could grow her own hair by just tapping her tummy. The Crissy doll let us think that anything was possible if we just believed. We all felt beautiful playing with our Crissy dolls, and all imagined our hair to be just like her's. But her hair wasn't the only thing my aunt loved about Crissy. She had different outfits and accessories that only added to her beauty. My aunt dressed her in different clothes for every occasion, whether it was for a tea party or just going to school. Playing "house" was her favorite game to play with Crissy. 
This Crissy doll ad, made almost half a century ago, highlights the special features of Crissy and her hair. The ad shows Crissy with hair that goes all the way down to her toes. The ad then features young girls turning the crank to shorten her hair again. They all wear warm smiles on their faces, and admire the beauty of the her hair.

The Crissy Doll can brighten anybody's day, including one of DYR's fans, Suzanne Crow. She commented on our Facebook page, writing: "I spent Christmas day in bed sick as a dog, brushing her long red hair and thinking I was the happiest little girl in the world!" Even if you were sick in bed, Crissy could keep your spirits high. Every girl dreaming of owning the beautiful doll. Allyson Germaine Thurston also exclaimed her love for the Crissy Doll. She commented: "I loved my Crissy doll!!!! I played with her all the time! Wish my daughter was into dolls and had one like I did! Hours of entertainment. No computers, iPads, phones! Just a doll with long hair! Life was so simple!" She reminds us that Crissy Dolls provided entertainment for hours–long before the technology of today. My aunt also grew up without those ipads and computers-she relied on books and dolls to pass the time. And now, the Crissy doll remains a fond memory.
What is your favorite Crissy Doll memory?