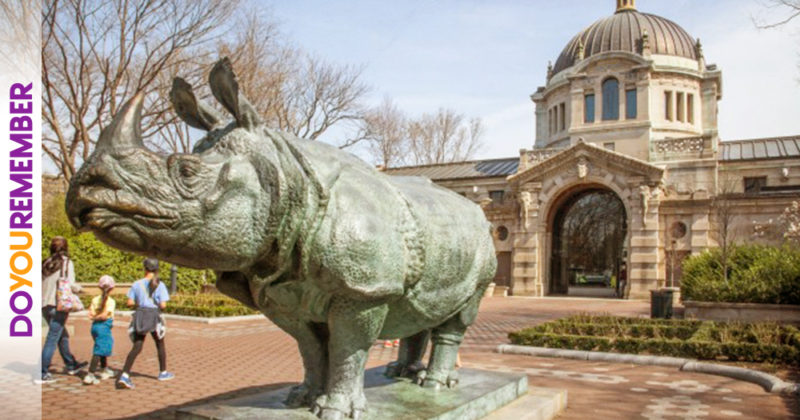 As a native New Yorker, my happiest childhood memories all involve the Bronx Zoo. From school field trips to going on the weekends with my family, the Bronx Zoo was and still is a magical place for me. As a child, I was allergic to the cold and absolutely hated being outside. My face would swell up in hives from the dryness, but the minute my mother asked me whether I wanted to go to the zoo, I immediately put on my jacket and braved the cold. I'm sure she thought it was endearing.
The zoo itself was an oasis. Compared to the sirens and trucks zooming past potholes on the city streets I heard outside my bedroom daily, being around nature (even if it is man-made) and the sounds of wild animals were always comforting to me.
In school trips, I always competed with my classmates over who could get an animal's attention the first. I once got the lion to stare directly at me before he opened his mouth and yawned. At the gift shop, we played with all the toys in the store and were given an allowance. The girls liked the monkey necklaces with velcro hands and the boys picked the stuffed anacondas and gum.
When I went with my family, my mother took endless photographs of me playing on the giant bronze turtle statues and eating an exorbitant amount of curly fries and soda. I remember always being happy there, like I could be a child forever. If you haven't been to a zoo in a while, I highly encourage you to spend a day there and relive your childhood again.
Can't Make It All the Way to the Bronx Zoo? Watch This Video, "A Day at the Bronx Zoo"
Being the animal fan that I am, I have watched every animal genre movie and television show I could bare to watch without shedding tears! Something about furry friends that gets me to welt up! I also loved The Ever-Interesting Croc Hunter, Steve Irwin who didn't always adore crocs but he loved all animals.
And, my obsession with The Remarkable Work Of Jane Goodall and her devotion to chimpanzees. She is truly something special.
So, if I could go back in time and start over, I would undoubtedly do something with animals. Whether it would be feeding the animals in a zoo, doing philanthropic work like Dr. Goodall or taking after Steve Irwin, animals always have a special place in my heart.
What do you remember about going to the zoo? What is your favorite attraction? Share in the comment section below..