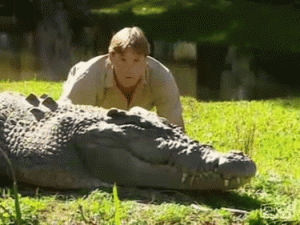 Australian naturalist and television personality Steve Irwin (1962–2006) was best known for his popular wildlife program Crocodile Hunter . His enthusiasm for such unlovely creatures as crocodiles, snakes, and spiders earned him a mighty following, and his Australia Zoo was a top tourist attraction in his country.
Unfortunately his enthusiasm got the best of him and he died in an extremely rare stingray attack while filming off the coast of Australia in 2006. Today in honor of his birthday were remembering and celebrating his life with some fun thing you may not know about this charismatic animal lover.
Here are some facts about Steve you may or may not have known:
10. Steve had been around animals almost all of his life. As a present on his sixth birthday, he was given a scrub python. By age nine, he was handling crocodiles under the supervision of his father.
9. Steve began running the Australia Zoo in 1991. That was the same year he made his first appearance in a television special about reptiles and wildlife.
8. The first episode of The Crocodile Hunter was of Steve and new bride Terri trapping crocodiles on their honeymoon.
7. By 1999, Steve' show The Crocodile Hunter had become popular in the United States and was bring broadcast in over 130 different countries around the world.
6. In 2002, Steve starred in his only feature film, The Crocodile Hunter: Collision Course. The film won a Young Artist Award for the Best Family Feature Film – Comedy.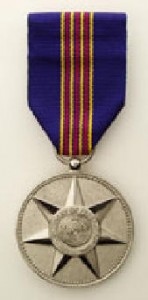 5. Steve was awarded the Australian Centenary Medal in 2001. The medal honored Steve for his service to global conservation and Australian tourism.
4. Despite working with dangerous animal like crocodiles and snakes, Steve's greatest fear was of parrots.
3. His daughter, Bindi Sue, got her name from Steve's Staffordshire bull terrier (named Sui) and his favorite crocodile (named Bindi).
2. Steve has a species of snapping turtle named in his honor – Elseya Irwini.
1. And as we've seen in recent years despite his untimely death Irwin's passion for animals has been passed down to both his daughter Bindi and his son Robert. See them be one with the wild in the videos below.
Watch a Grown Up Bindi Teach her boyfriend a thing or 2 about life at the Australia Zoo
Watch as Robert overwhelms Jimmy Fallon with a menagerie of wild animals