To Doris Day's many admirers, the pert and fresh-faced charmer who starred in "Pillow Talk" and "Move Over Darling" is ageless.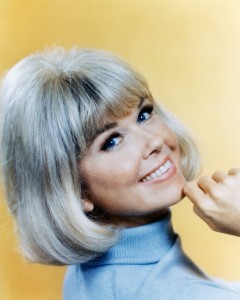 But Day turns 95 today, April 3, 2017 — which is a birthday surprise to even the star herself, who has long pegged her age to a 1924 birthdate that would make her 93. Media outlets have variously reported her as between 93 and 95.
I guess she can officially say, "Que Sera Sera"!
A copy of Day's birth certificate, obtained by The Associated Press from Ohio's Office of Vital Statistics, settles the issue: Doris Mary Kappelhoff, her pre-fame name, was born on April 3, 1922, making her 95.
ALSO READ: THE DORIS DAY SHOW AND IT'S INSPIRATIONAL THEME SONG
Happy Birthday Doris Day!! Remember you yourself said, "Age Is Just A Number"!
Source: Fox News