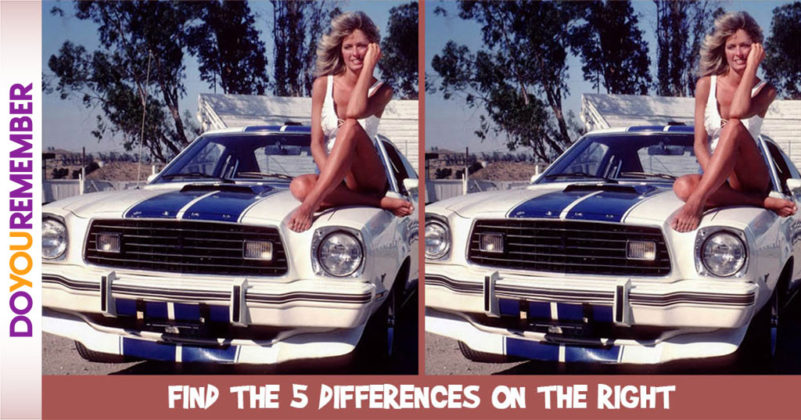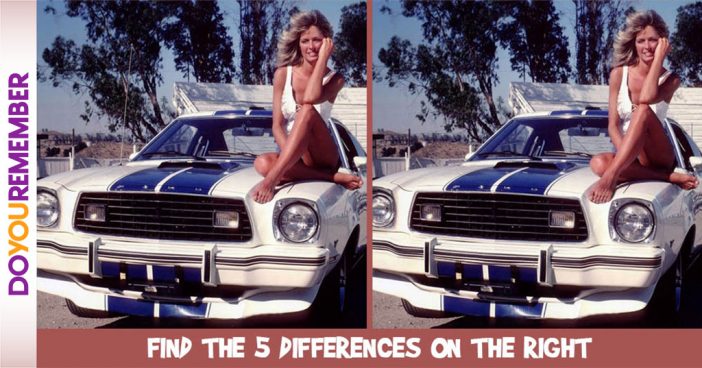 Farrah Fawcett
Born February 2, 1947 Mary Farrah Leni Fawcett was an American actress and artist. A four-time Emmy Award nominee and six-time Golden Globe Award nominee, Fawcett rose to international fame when she posed for her iconic red swimsuit poster – which became the best selling pin-up poster in history – and starred as private investigator Jill Munroe in the first season of the television series Charlie's Angels (1976–77). In 1996, she was ranked No. 26 on TV Guide's "50 Greatest TV stars of All-Time".
Fawcett began her career in 1968 in commercials and guest roles on television. During the 1970s, she appeared in numerous television series .Her breakthrough role came in 1976, when she was cast as Jill Munroe in the ABC series Charlie's Angels, alongside Kate Jackson and Jaclyn Smith. The show propelled all three to stardom, but especially Fawcett. After appearing in only the first season, Fawcett decided to leave the show, which led to legal disputes. Eventually she signed a contract requiring her to make six guest appearances in the show's third and fourth seasons (1978–80).
For her role in Charlie's Angels she received her first Golden Globe nomination.   In 1983, Fawcett received positive reviews for her performance in the Off-Broadway play Extremities. She was subsequently cast in the 1986 film version and received a Golden Globe nomination.
She received two Emmy Award nominations for her roles in TV movies, as a battered wife in the 1984 film The Burning Bed and as real-life murderer Diane Downs in the 1989 film Small Sacrifices. Her 1980s work in TV movies also earned her four additional Golden Globe nominations.
In 1997, she gained some negative press for a rambling appearance on The Late Show with David Letterman, but also garnered strong reviews for her role in the film The Apostle with Robert Duvall. She continued work in numerous movies and TV series, including recurring roles in the sitcom Spin City (2001) and the drama The Guardian (2002–03). For the latter, she received her third Emmy nomination.
Fawcett was diagnosed with anal cancer in 2006; the 2009 NBC documentary Farrah's Story chronicled her battle with the disease. She posthumously earned her fourth Emmy nomination for her work as a producer on the documentary.
Credit: Wikipedia

SEE IF YOU GOT ALL OF THEM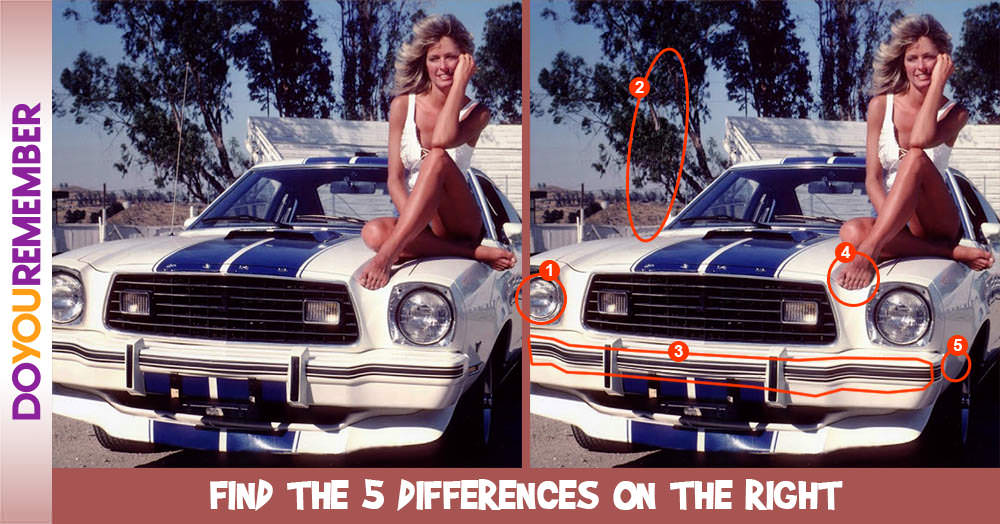 1. The Headlight Now Has an Outline
2. The Car's Antenna is Gone
3. The Car's Front Bumper has Additional Stripes
4. Farrah Has a Few New Extra Toes
5. The Light on the Right of the Cars Bumper is Gone