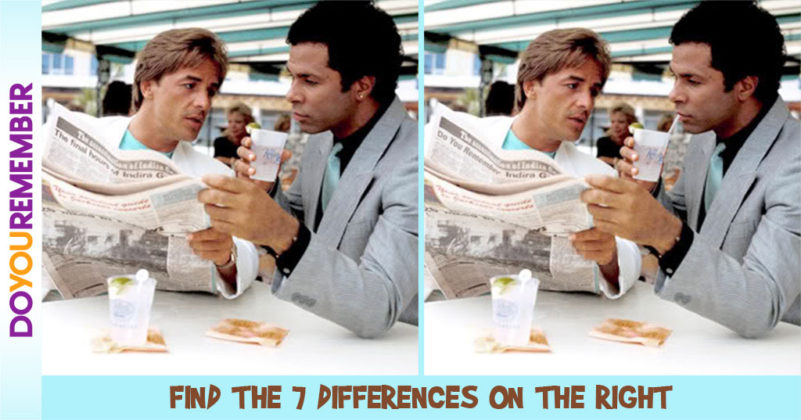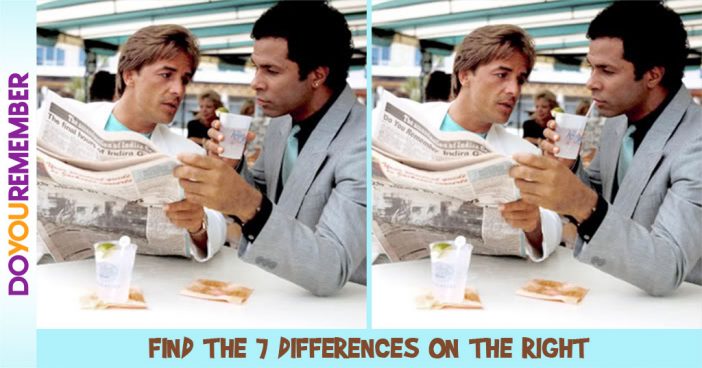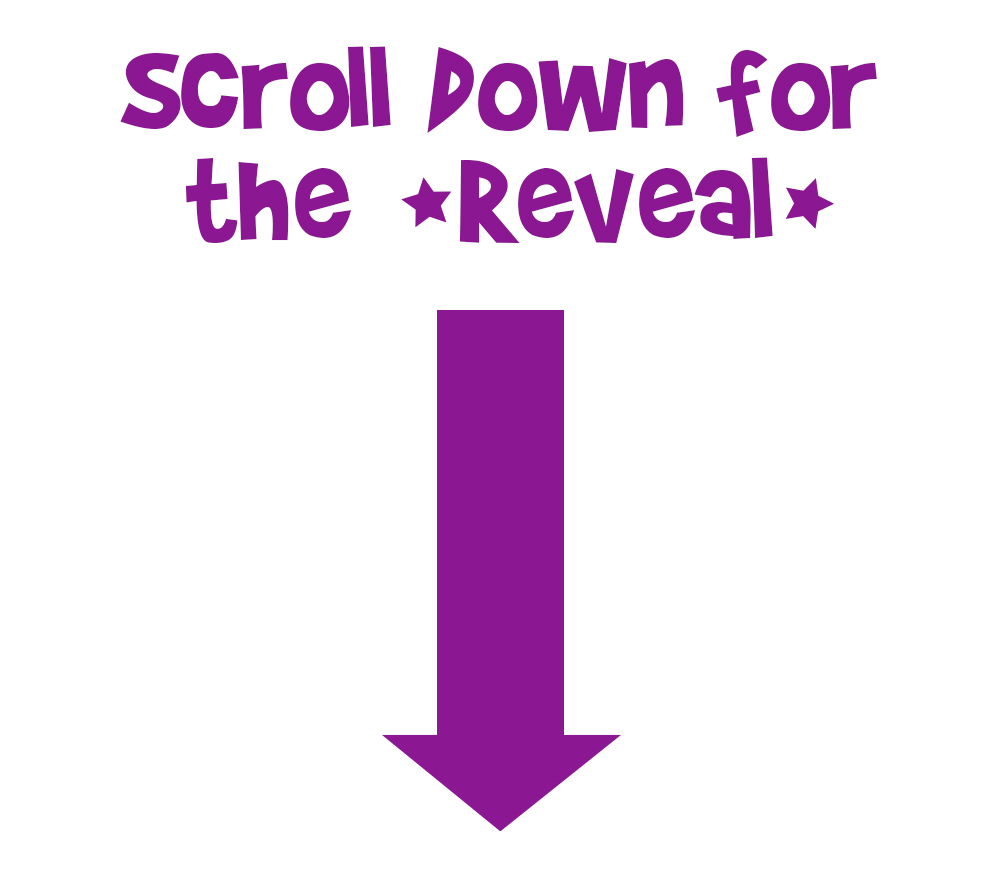 Miami Vice
American television crime drama series created by Anthony Yerkovich and produced by Michael Mann for NBC. The series starred Don Johnson as James "Sonny" Crockett and Philip Michael Thomas as Ricardo "Rico" Tubbs, two Metro-Dade Police Department detectives working undercover in Miami.
Remember the Action and Shoulder Pads…
The series ran for five seasons on NBC from 1984 to 1989. The USA Network later began airing reruns the next year, in 1990, and broadcast an originally unaired episode during its syndication run of the series on January 25, 1990.
Unlike standard police procedurals, the show drew heavily upon 1980s New Wave culture and music. The show became noted for its integration of music and visual effects. It is recognized as one of the most influential television series of all time. People magazine stated that Miami Vice was the "first show to look really new and different since color TV was invented". At the time of writing, the anti-80s sentiment that was so strong particularly in the 90s has more or less disappeared. Finally, we can again appreciate this strange decade's fashion.
Miami Vice was cutting-edge, the coolest of the coolest, and a must-see for those fascinated by 80s aesthetics. Some of the episodes are actually slow and contemplative, focusing much more on building a cool atmosphere rather than on endless action scenes. Somehow, it captures much of the optimistic "no problem" attitude of the decade that has recently been dismissed as "kitsch". At least, this is the case for the first couple of seasons.
The speculative elements that at the time raised some criticism look innocent and almost charming compared to what's being shown today. You can see cool design, cool clothes, cool architecture, cool attitudes, cool cars, cool boats, listen to cool music. Though one may like or dislike the style, everyone will see that there has been put quite an enormous effort into all this. As for the stories, they fit the spirit of the series quite well – they're interesting enough to catch your interest – never complex, but not devoid of intriguing and well-developed characters. This is simply one of the best showcases for what the 80s were all about.
Credit: Wikipedia/IMDb

SEE IF YOU GOT ALL OF THEM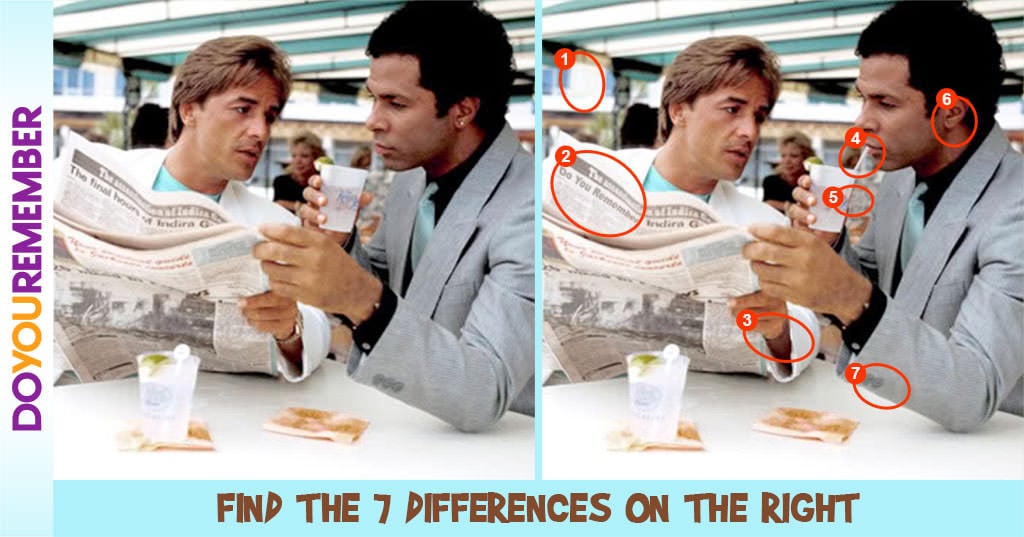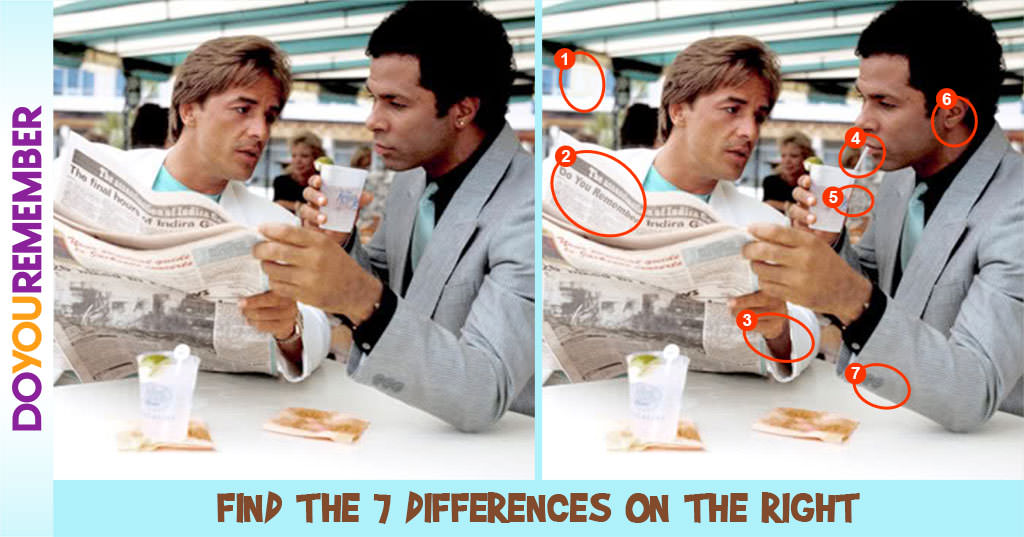 1. The Window is Missing
2. The Newspaper Headline Changed
3. Crocketts's Watch Is Missing
4. Tubb's Straw Is Missing
5. The Lettering on Tubb's Glass is Gone
6. Tubb's Earring is Missing
7. Tubb's is Missing a Button on His Sports Coat