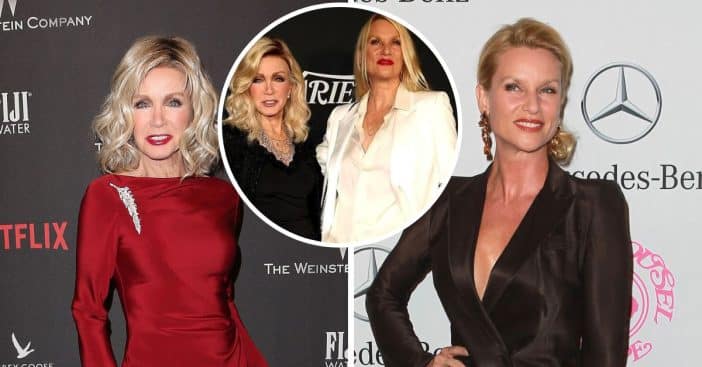 Three decades after the last episode of Knots Landing aired, Donna Mills and Nicollette Sheridan reunited recently at the Variety Power of Women event at Mother Wolf in Los Angeles. Both ladies posed for photos on the red carpet, with Donna wearing a shiny black outfit with a diamond necklace and Sheridan sporting a cream-colored power suit look.
Other celebrities present at the ceremony include Fantasia Barrino, Billie Eilish, Carey Mulligan, Lily Gladstone, Emily Blunt, and Margot Robbie's production company, LuckyChap. Both ladies who played Abby Cunningham and vixen Paige Matheson in the 14-season drama series looked gorgeous as they stood side-by-side.
Donna's secret to youthfulness
View this post on Instagram
Donna, who starred with Clint Eastwood in the '70s classic Play Misty For Me, told AARP that she has always been cautious about her diet. "During the soap opera years, I never ate pasta, sugar, bread, ice cream, cookies, or any of that kind of stuff," she said, adding that she eats lots of vegetables.
The actress shared her workout routine as well as her struggle with arthritis, which affects most people in her age range. "I also play tennis three times a week and work out with light weights…I have arthritis, and let me tell you, it hurts sometimes," the 82-year-old said. Donna also addressed her hiatus from Hollywood to take care of her now-adult daughter, Chloe. "It was exactly the right thing to do," she remarked with no regrets.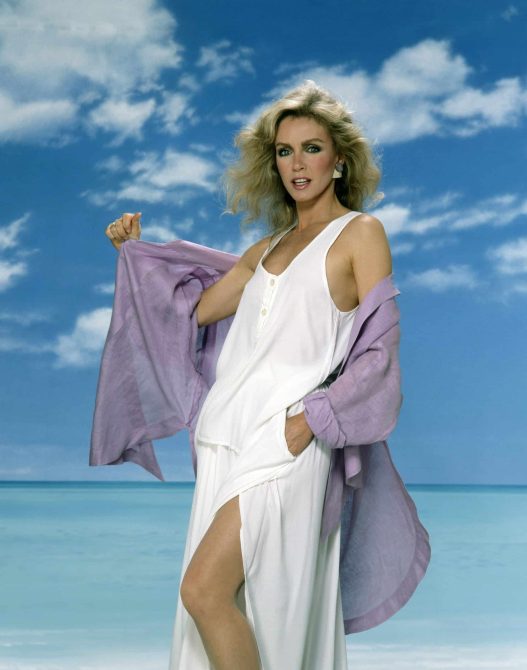 Sheridan's tips for a gorgeous look in your 50s
After leaving the fictional Seaview Circle in Knots Landing, Sheridan landed another famous role as Edie Britt on ABC's Desperate Housewives. Last year, the 59-year-old got her Instagram followers talking with a swimsuit photo showing off her toned abs and stunning figure. Fans were curious to know how she maintains her skin and body, and the Spy Hard actress has never kept her secrets hidden.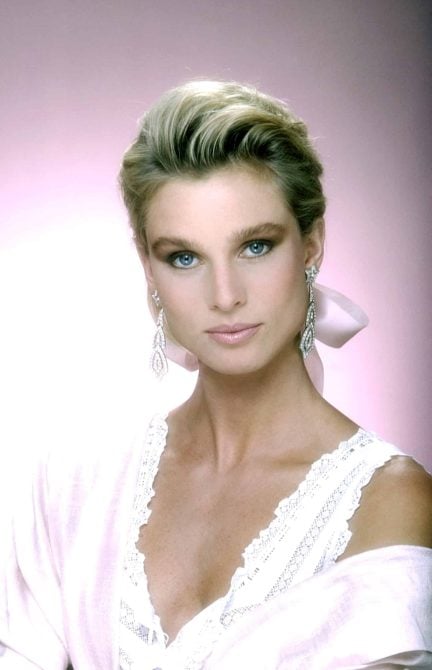 She starts her day with infused water consisting of "lemon water with manuka honey and cayenne pepper," after which she takes a fruit salad for a boost of vitamin C. She also eats organic and works out regularly to stay fit. "I like being active, so exercising is not a problem for me. You just have to make that choice," she told Celebrity Weight Loss, adding that she does lots of cardio by "swimming, hiking and running."