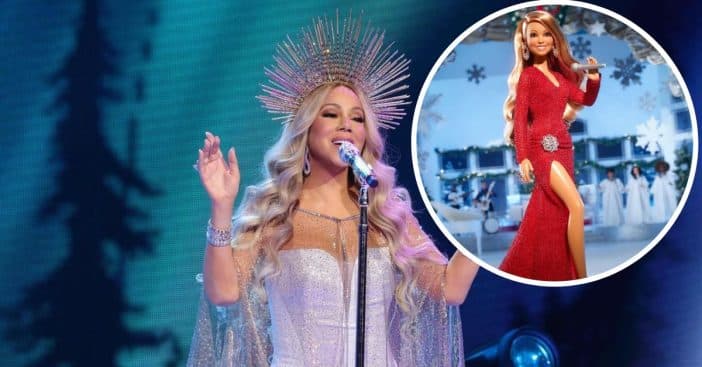 Mariah Carey has had her "once-in-a-lifetime dream" come true as Mattel launched her own Barbie doll recently. The dolls sold out as quickly as they were available, and customers added the Barbie in a glittery red gown, sparkly silvery accessories, and matching red heels to their collections.
The company's press release describes Mariah's Barbie as an embodiment of her "signature flair and dazzling style in a festive look." Speaking of festive, the "All I Want For Christmas Is You" crooner posted a video to social media at midnight on November 1 to officially celebrate the approaching Christmas holiday. The 1994 track has remained at the top of the charts as the most streamed holiday song since its release.
Mariah reacts to having her own Barbie
View this post on Instagram
Mariah shared a statement to Mattel, gushing about her childhood and appreciating her fans as well. "If [I] could go back and tell my little girl self that one day, I would have a Barbie made in my likeness, I think she would flip out!" the singer wrote. "I hope all collectors and fans everywhere enjoy the holiday season and hopefully, the Mariah Barbie will be a wonderful addition to it."
Performing "All I Want For Christmas Is You" at the Macy's Thanksgiving Day Parade was also a dream come true for Mariah, whose earnings from the song were estimated at $60 million in 2017. It was also the first holiday single to be certified diamond by the  Recording Industry Association of America (RIAA).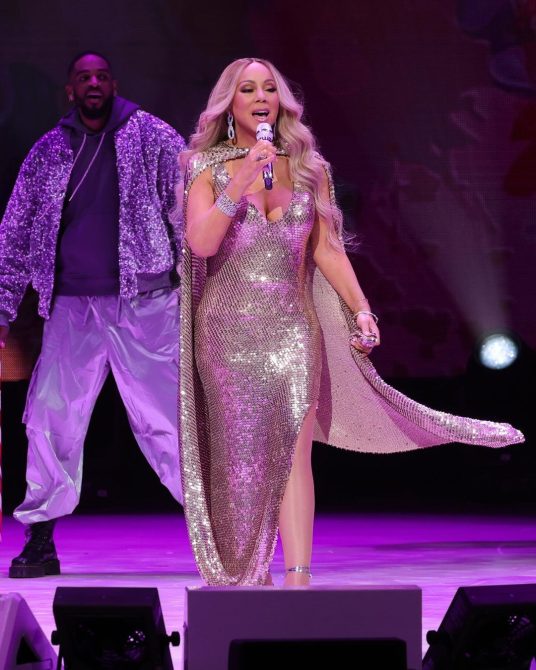 More on celebrity Barbie dolls
The 11.5-inch $75 Mariah Barbie is a replica of her smile, hair, and style inspired by the 2019 Make My Dreams Come True Edition of the "All I Want for Christmas is You" music video. "I had some notes, yeah. The hair, other things. But when I saw my doll, I was like, 'Oh my gosh, this is so cute,'" she gushed. Being a perfectionist, Mariah did compare her actual dress to the doll's, telling PEOPLE, "They wouldn't let the 'V' in the dress be quite as low as it is in the video."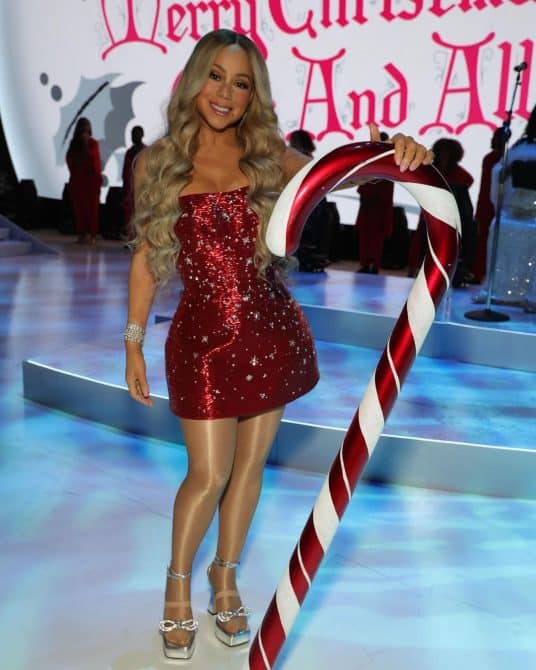 Before Mariah's, other iconic singers, including Stevie Nicks, had their gorgeous dolls released this year as well. Stevie officially announced her Barbie while performing at Madison Square Garden in New York. "I hope you all love her as much as I do," she said as she held the $55 doll to the audience.