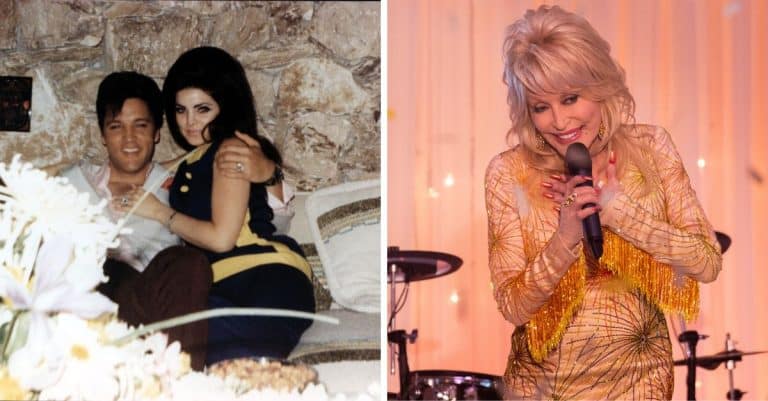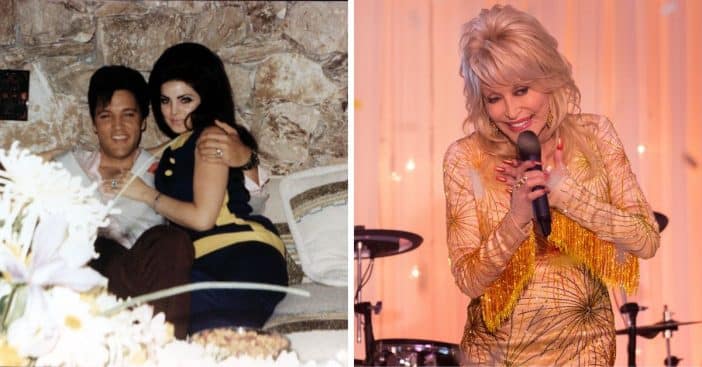 It's common to see big names in the music industry – and the greater entertainment world in general – collaborate. But sometimes, their personal lives overlap to a significant extent. Speaking with BBC Radio, Dolly Parton revealed that she shares an unexpected connection to Elvis and Priscilla Presley during a definitive moment in their own lives.
The connection comes specifically from one of Parton's most famous ballads, "I Will Always Love You." Parton originally wrote and recorded the song in 1973 as an emotionally-charged goodbye to her business partner Porter Wagoner. Presley, Priscilla once told Parton, channeled some of that very same energy that very year.
Elvis Presley sang a Dolly Parton song to Priscilla one bittersweet day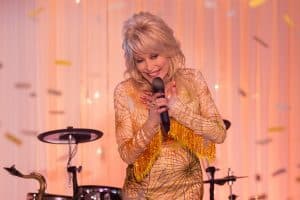 The BMI Film & TV Awards has recognized "I Will Always Love You" for having over ten million broadcast performances; a lot of people will always love this song – including Presley. "Elvis loved the song," Parton shared. Even during very significant, personal family events.

"In fact, I talked to Priscilla not very long ago. She said to me, 'You know, Elvis sang that song to me when we walked down the courthouse steps when we got divorced. He was singing to me I Will Always Love You.'"
Among the many artists who had their eye on covering this hit Parton song, Presley was one of them – but it was not to be.
The connection is coming full circle 50 years later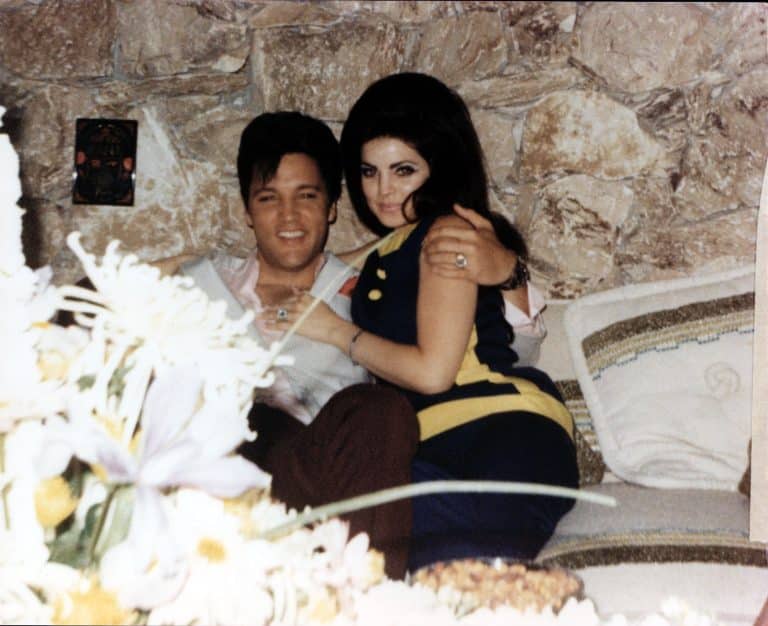 For Presley, this was part of realizing a dream, even as he closed one relationship door. "I Will Always Love You" has been recorded by Whitney Houston, Linda Ronstadt, LeAnn Rimes, and many more. Presley wanted to be among that esteemed crowd. However, when Presley's manager, Colonel Tom Parker, approached Parton, he said they would need at least half of the publishing rights to the song.
Parton could not abide by this, a choice that left her "heartbroken," but she considered that song the "most important copyright in her whole publishing company."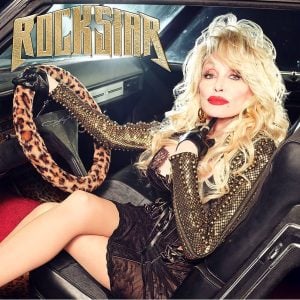 Soon, however, this connection between Parton and Presley is coming full circle once again. Parton is releasing a new album, Rockstar, due out November 17. It features a song "I Dreamed About Elvis," which she wrote 20 years ago and performed live but never formally recorded. The song features Parton and Ronnie McDowell and the Jordanaires.