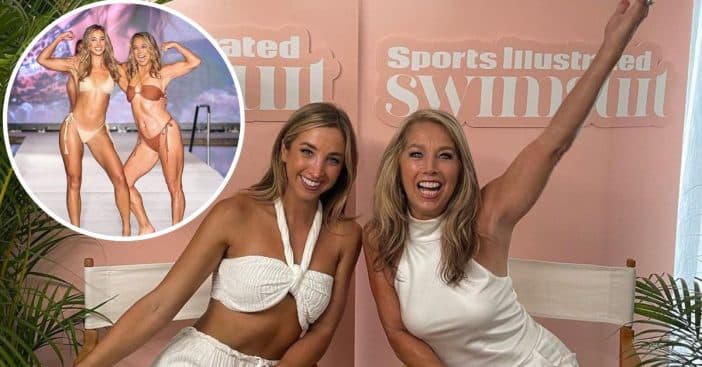 Denise Austin's 29-year-old daughter is following in her mother's footsteps in the modeling industry. Katie, who is a fitness trainer, was also featured in a 2023 issue of Sports Illustrated Swimsuit.
During the 2022 Miami Swim Week, Katie and Denise walked the runway in chic bikinis at the event in Paraiso Miami Beach, Florida. Both mother and daughter have been each other's biggest fans, with Denise putting her daughter through how the modeling industry works.
Katie called Denise her 'day one supporter'
When Sports Illustrated called on Katie to model for their 2023 issue, one of the features of the campaign was that model could walk the runway with someone she considered their support system. "She will always remember that— so will I," Katie reminisced about her mother's role in her career.
"It was just amazing because Sports Illustrated Swimsuit really wanted to highlight walking down the runway with someone who has been a day one supporter to you. And for me, that's my mom… She was a pioneer in the fitness industry… It's just cool to follow in her footsteps and have her as a mentor," Katie explained. "But then for me to have her walk down that runway, it was almost like she was getting immersed in my world, which is so different. Usually, I'm immersed in her fitness world, and she's showing me the ropes."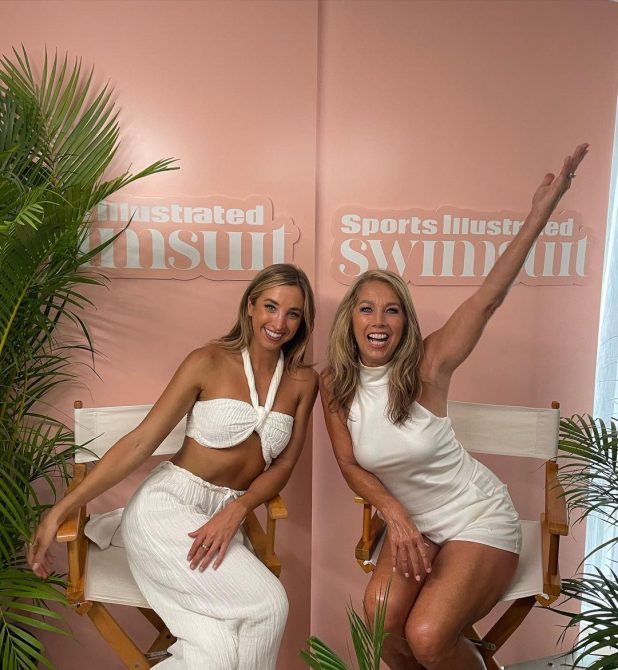 Katie said she felt the roles flip, and she was the one showing her mother the ropes this time. "It was such a special moment that we will always cherish, walking down the runway together. We did a little flex at the end to show our muscles, and that's my mom's iconic move," Katie added.
Katie gushes about her mom's fitness and routines
Katie made sure to highlight that her mother is "all natural and practices what she preaches."
"I think our appearance was really well received because my mom now is 66, and she's had no work done. She's all-natural, and she practices what she preaches," Katie said. "And so, it's showing all demographics and all women of all ages that they can do it."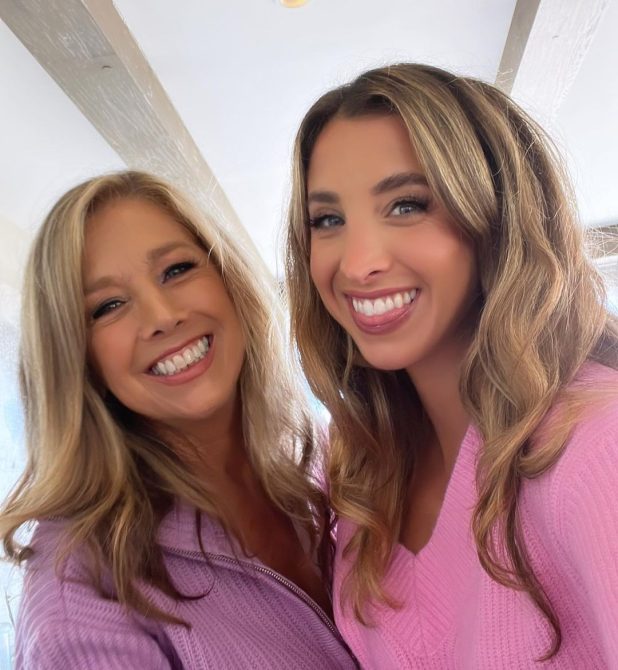 Katie also gave some details about how Denise leads a healthy, happy lifestyle as she ages. "I personally think because that woman wakes up at 5:00 a.m. just ready to go. But I truly think she just appreciates life. She has so much gratitude. She wakes up and chooses to be positive, which is really important," she said.
"I think working out helps with her mental health and making sure that she's staying happy… She believes that health is wealth. If you don't have health, you have nothing in life," Katie added before going on talk about Denise's off-the-charts energy and daily coffee.