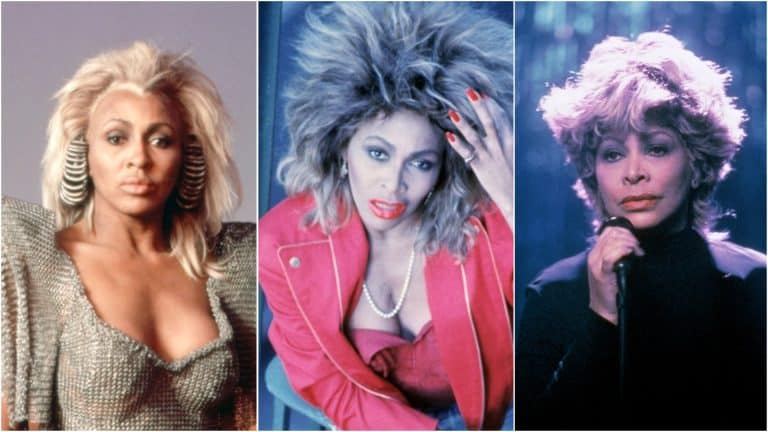 While the recent news of Tina Turner's death at the age of 83 was shocking to many, there's some solace to be gained in the fact that she had a career that spanned some 65 years and was still going strong. And an important part of that career was the opportunity to appear in, or be a part of, a number of films spanning two decades, ranging from drama to capturing the essence of her concert performances.
A guide to them all follows.
Tommy (1975)
In 1975's Tommy, Tina Turner portrays "The Acid Queen," a prominent and mesmerizing character in the rock opera. Based on The Who's 1969 album of the same name, The Acid Queen is depicted as a mysterious and seductive figure known for her role as both a drug dealer and healer. Tina's performance was praised for bringing a captivating and powerful presence to the character, exuding an enigmatic allure. Through her portrayal, she is seen donning elaborate and vibrant costumes, further enhancing the character's mesmerizing nature.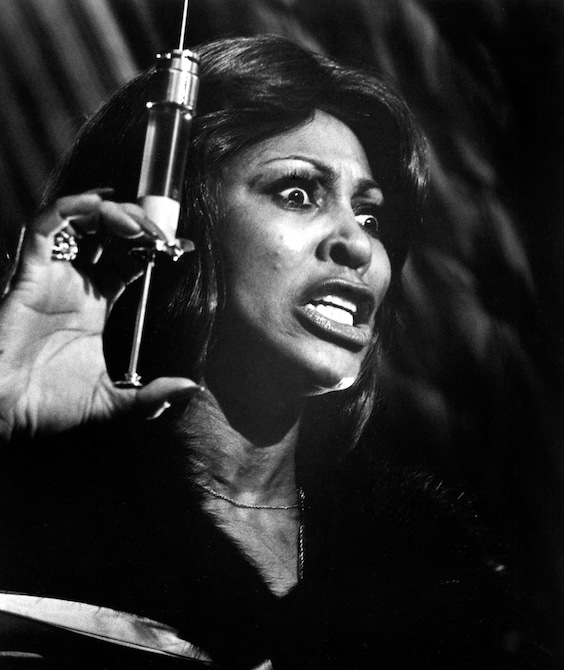 Her role in Tommy is marked by her notable musical performances. As The Acid Queen, she plays a pivotal role in the story, attempting to "cure" the main character, Tommy, through her unconventional methods. A standout moment was her performance of the song "Acid Queen." The song serves as a showcase for her remarkable vocal range and dynamic stage presence, which left a lasting impression on audiences.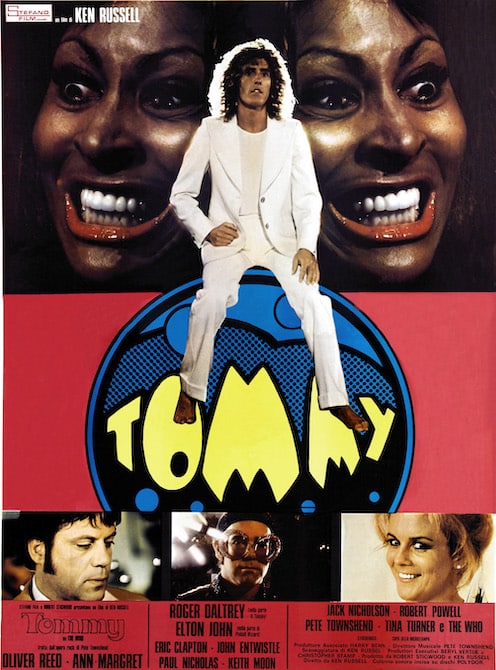 It's been noted that her electrifying performance added depth and excitement to the narrative, her rendition of "Acid Queen" standing out as a captivating moment for both her character and the overall film. The collaboration between Turner and director Ken Russell, renowned for his visually stunning and innovative filmmaking style, resulted in a powerful on-screen presence.
Sgt. Pepper's Lonely Hearts Club Band (1978)
Despite becoming a box office bomb, there's no denying that 1978's Sgt. Pepper's Lonely Hearts Club Band brought together a hell of a lot of talent — The Bee Gees and Peter Frampton among them — in telling a tale through the songs of The Beatles. For her part, Tina made a notable appearance, a cameo in which she takes the stage and delivers a spirited edition of the Fab Four's classic hit "Come Together" from the Abbey Road album.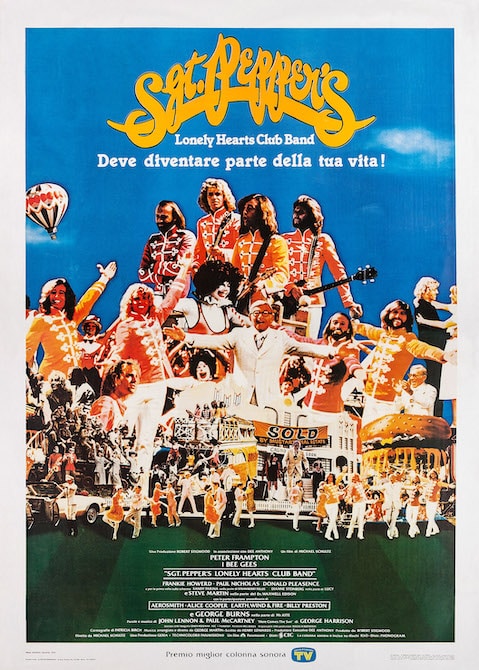 In the context of the film's storyline, Tina's appearance and performance contribute to the celebration and homage of The Beatles' music, as well as the vibrant atmosphere of the film itself.
Mad Max: Beyond Thunderdome (1985)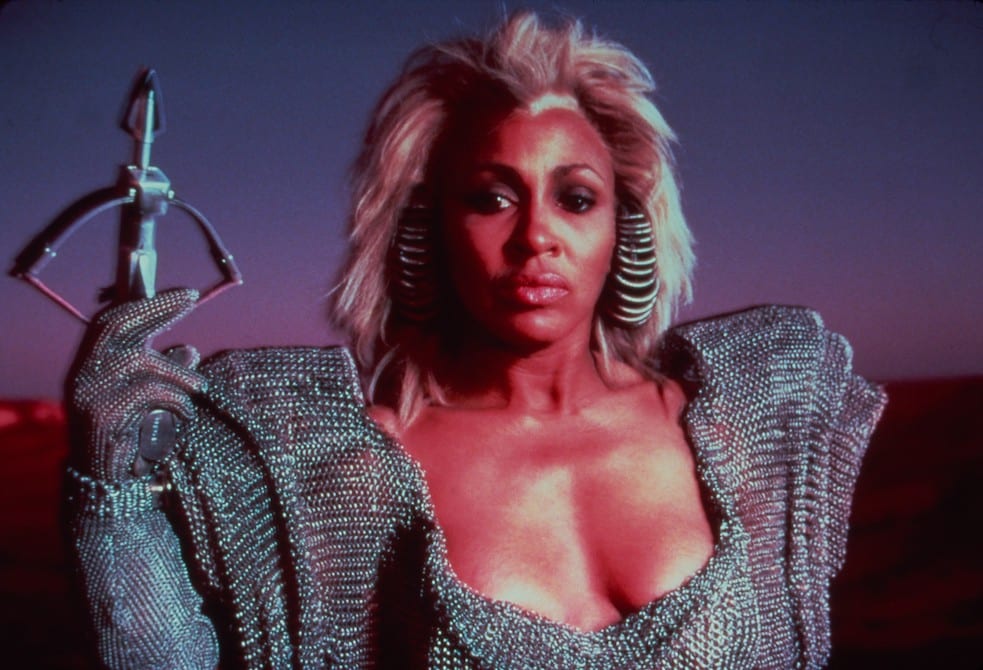 The third chapter in Mel Gibson's apocalyptic Mad Max sci-fi adventure, Max Max: Beyond Thunderdome, saw Tina taking on the role of Aunty Entity, the formidable ruler of Bartertown.
As Aunty Entity, Turner embodies a confident and resilient leader, a complex character who navigates the harsh realities of Bartertown with a mix of strength and vulnerability. All of which is brought to life by her riveting screen presence.
Throughout the film, Aunty Entity's character development becomes increasingly nuanced as her motivations and desires are revealed, and Tina expertly captures the multifaceted nature of her on screen persona, showcasing an ability to strike a balance between projecting power and revealing glimpses of vulnerability beneath the surface.
Last Action Hero (1993)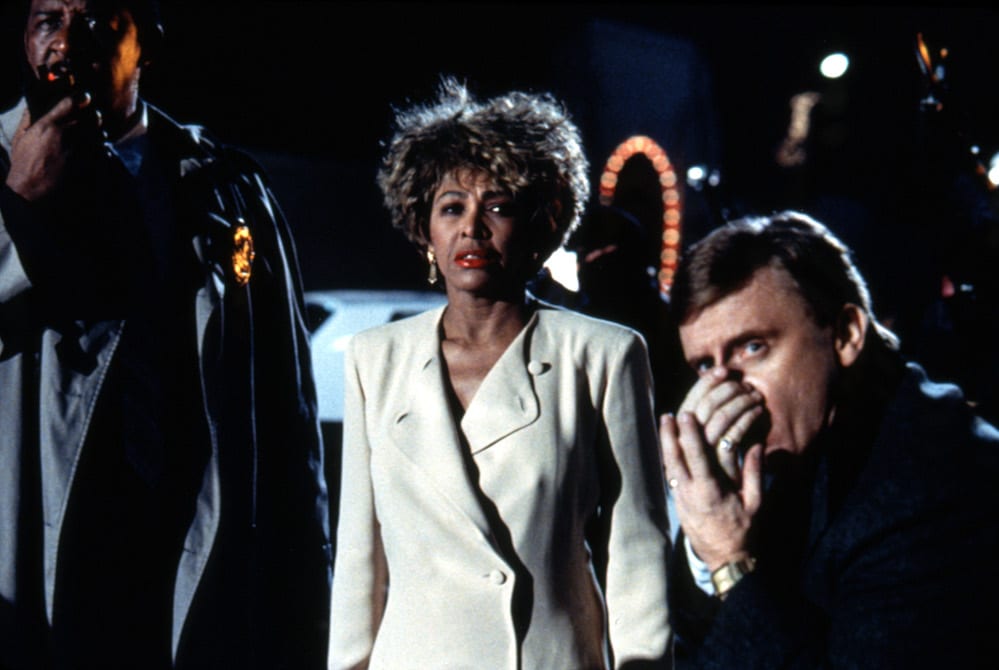 In Arnold Schwarzenegger's action-comedy film Last Action Hero, Tina makes a cameo appearance as herself, a brief but memorable appearance occurring during a fictional film premiere within the story, which managed to contribute to the film's meta-commentary on the action movie genre (which was directed by Die Hard's John McTiernan).
What's Love Got to Do with It (1993)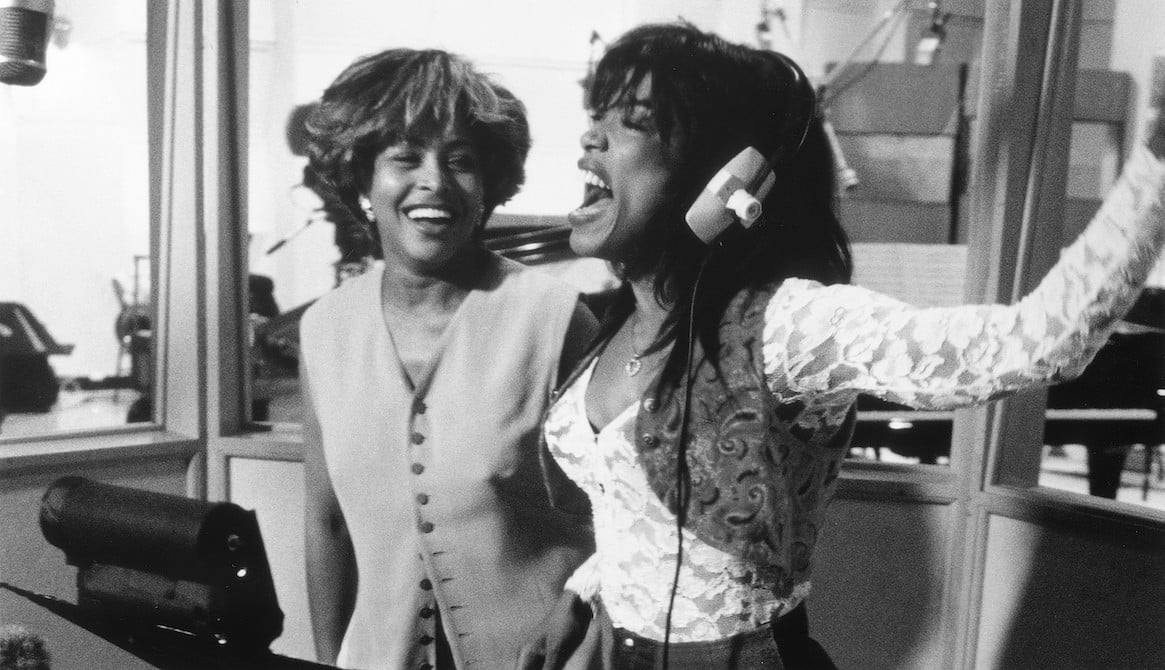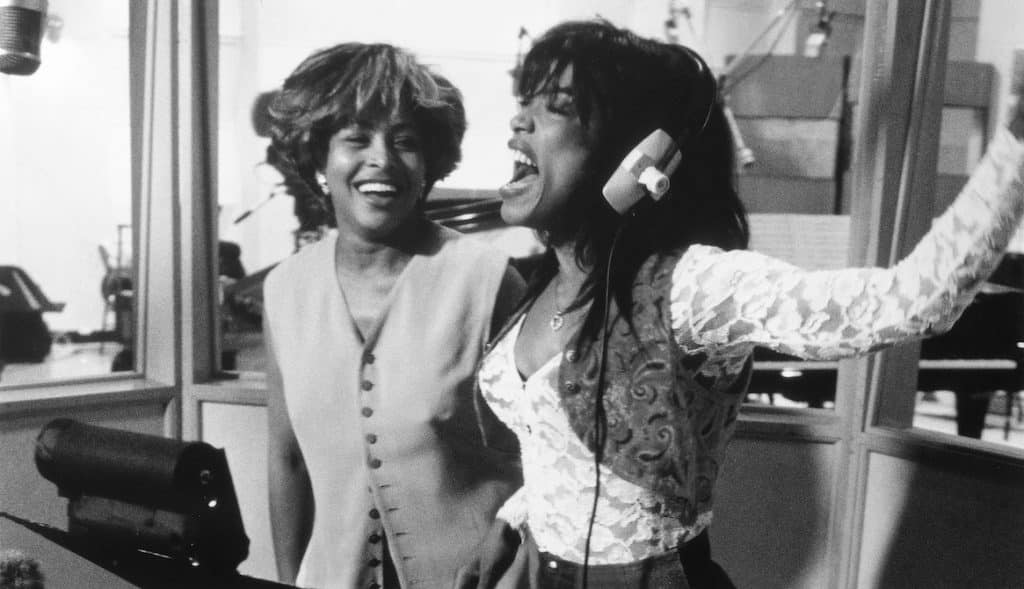 While she didn't star in this film whose title comes from one of her biggest recording hits, Tina's life is all over this 1993 film, an inspiring chronicling of her tumultuous marriage with Ike Turner and her subsequent rise to become a successful solo artist.
It's undeniable that the greatest standout element of the film is Angela Bassett's remarkable performance as she becomes Tina Turner. Bassett delivers a powerful and critically acclaimed portrayal, capturing the essence of Tina's strength, resilience, and musical talent.
Angela's performance goes beyond mere imitation, as she delves deep into the "character," embodying Tina's spirit and energy on screen. She manages to capture the raw emotions and vulnerability that Tina exhibited during challenging moments, as well as the electrifying stage presence and dynamic vocals that made her an icon.
Bassett's performance received widespread praise, earning her an Academy Award nomination for Best Actress.
GoldenEye (1995)
In the 1995 film "GoldenEye," Tina's connection lies in her performance of the film's theme song, also titled "GoldenEye." This project marked the return of the iconic James Bond character after a six-year hiatus, and Turner's involvement added to the excitement surrounding the 17th 007 adventure.
The song "GoldenEye," co-written by U2's Bono and The Edge, was specifically composed for the film, and Tina's powerful and soulful vocals perfectly complemented the adventure's high-energy and thrilling atmosphere.
Turner's performance of "GoldenEye" became an instant hit and received critical acclaim, the song's captivating melody and Turner's dynamic delivery capturing the essence of Bond's espionage and action-packed storyline.
Wildest Dreams Tour (1997)
Wildest Dreams Tour is actually a concert documentary that captures Tina's electrifying live performances during her worldwide tour. Aired on Showtime in 1997, the film provides an immersive experience for viewers, showcasing the energy and talent that made Turner one of the most captivating performers of her time. Beautifully captured is the singer's incredible stage presence, boundless energy, and ability to command the stage with powerful vocals, dynamic dance routines, and magnetic charisma.
The film features a collection of Tina's iconic hits, delivering a diverse and memorable setlist that spans the gamut of her career, ranging from high-energy rock anthems to soulful ballads.
What sets "Wildest Dreams Tour" apart is its ability to capture the essence of a live Tina Turner concert as it transports viewers into the heart of the performance, allowing them to witness firsthand the sheer intensity and electric atmosphere that she created on stage. It showcases the energy of her band, the seamless integration of choreography, and the undeniable chemistry that's always existed between her and the audience.
It's disappointing to say the least that we won't have any future projects featuring Tina to look forward to.