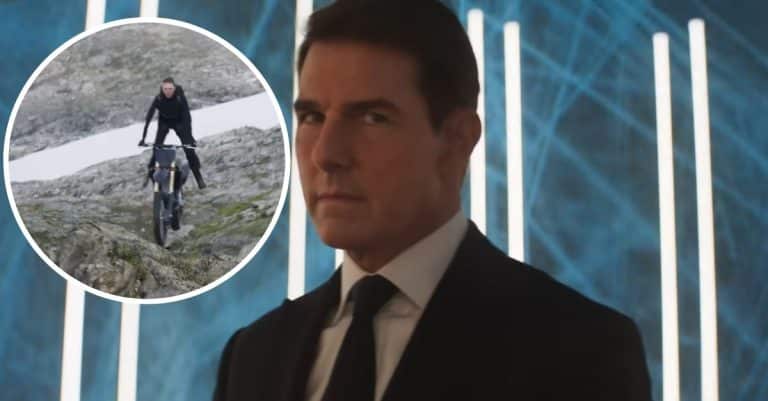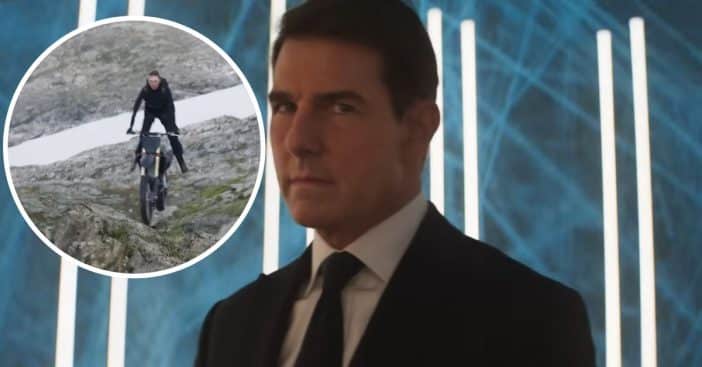 Tom Cruise is famous for doing his own stunts in action movies—this makes him outstanding in his acting career. In the Mission Impossible movie set for release in July, Tom attempted one of his riskiest stunts so far with a motorcycle.
A trailer of Mission: Impossible – Dead Reckoning Part One released by Paramount Pictures shows Tom's character Ethan Hunt doing the famous "cliff jump from motorbike" stunt in the clip.
What to expect in the new 'Mission Impossible'
Mission: Impossible — Dead Reckoning Part One will be released in theaters on July 12, and viewers can expect an action-packed experience. The trailer gives a glimpse of how Tom's character had a face-off with Esai Morales' villain character on a moving train.
During the scene, Ving Rhames' character told Hunt to focus on the mission rather than rescuing the team. "I don't accept that," Hunt responds to Luther as he defies his warning. The teaser ends with Tom jumping from the destroyed train car right before it plunges into the water below.

More on the 7th 'Mission Impossible' installment
An official synopsis for the upcoming movie released reads, "Confronted by a mysterious, all-powerful enemy, Ethan is forced to consider that nothing can matter more than his mission-– not even the lives of those he cares about most."

Mission: Impossible – Dead Reckoning Part One was written and directed by Christopher McQuarrie, who was also the brain behind two previously released Mission Impossible films. Other members of the cast, aside from Tom Cruise, include Esai Morales and Ving Rhames, Vanessa Kirby, Pom Klementieff, Mariela Garriga, Henry Czerny, Shea Whigham, and many others.