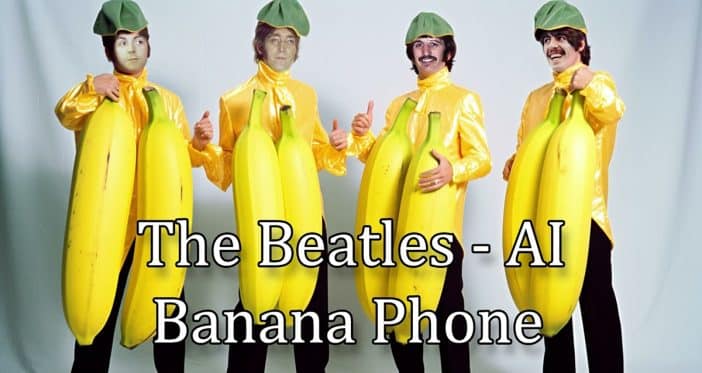 AI (aka Artificial Intelligence) is everywhere in the news these days, largely because of programs like ChatGPT and its use in the area of writing, as well as in artwork and, now, music. In terms of the latter, and much to the delight of Beatles fans around the world, there is a new single featuring the band that has surfaced online, titled "Bananaphone."
Here's the thing, though: "Bananaphone" can trace its origin to the 1994 children's album of the same name, recorded by Canadian singer Raffi. Yet a YouTube user has taken that song and used AI to "rerecord" it as a Beatles single, that brings together Paul McCartney, John Lennon, and George Harrison to have what sounds like a great, time, despite the fact that the latter two died decades ago. And yet it sounds so authentic. Compare the songs for yourself:
The Raffi Original
The Beatles AI Version
Jay Piscopo is an artist who has been using AI to enhance his artwork and is someone who has been very vocal on Facebook regarding people who accuse anyone using artificial intelligence of creative thievery. In sharing his views on the subject, he provides the following images: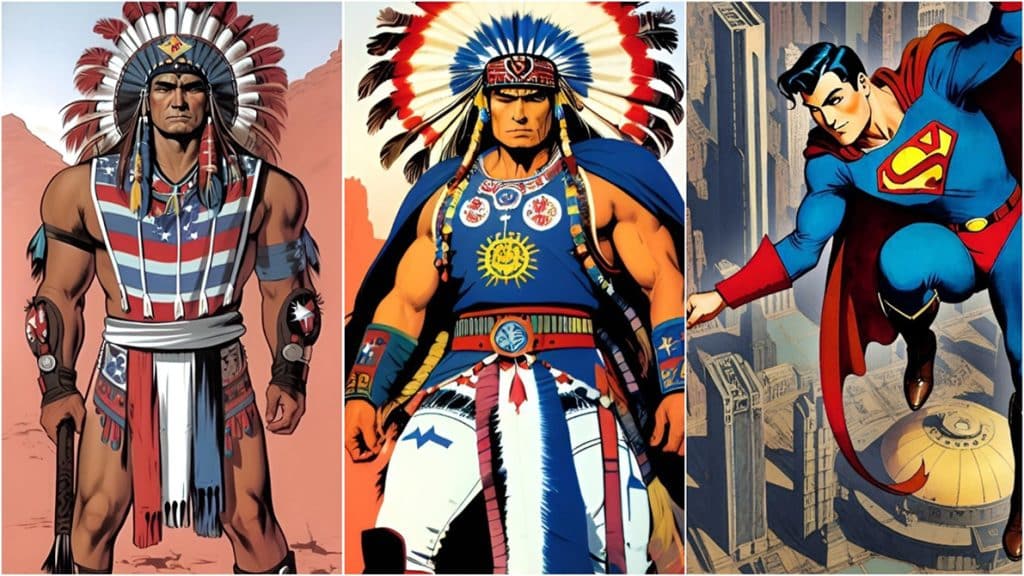 "The first," Piscopo explains, "is my art. The second is using the art and enhancing it with prompts and filters and third is using the seed image on 'weak setting,' so the AI is not using the seed image as heavily in the second version. I think that's an example of using AI to enhance rather than replace the art and the artist.
"The positives," he adds, "are all in the attitude of using it in process for augmenting your own style. The dangers lie in using it to replace your style or art."
And this is where Allan Kozinn, author of The McCartney Legacy: Volume 1 — 1969-73, weighs in, commenting, "I haven't really listened to many of the Beatles AI things. I find the whole thing a little objectionable, really. Particularly at a time when about half the population already has a tenuous relationship with reality, a technology that makes it easy to fake just about anything doesn't really seem the order of the day. In a way, the musical applications are almost an extension of auto-tune: that helped singers who can't hold a tune make recordings, and now we can hear singers sing songs they didn't sing. I can't say that really interests me."
And yet, AI music seems here to stay, and as long as no one is profiting from it (and at this point, legally they can't) it seemingly opens up a world of fun for the fans of different groups. One such fan is singer Gary Morrison, who has had his original songs seemingly sung by McCartney. In the latest track, "Ghosts," he notes that it's "sung by Paul McCartney AI," adding, "A song from our new album released shortly [featuring the] album track with my vocal. Enjoy Paul's version."  Which you can now do.