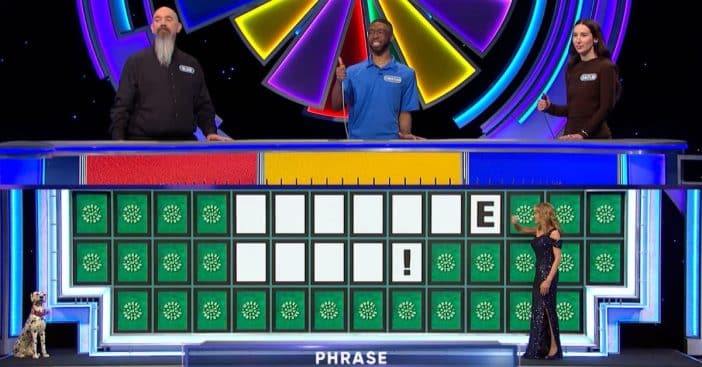 In addition to typical rules and guidelines for game show contestants looking to submit their answers, programs like Wheel of Fortune also boast years and years of tradition. Contestant Christian Dixie is actually no stranger to these norms, but when he broke tradition, host Pat Sajak made sure to set the record straight.
Wheel of Fortune has undergone several changes over the years, gradually transforming into the program most viewers are familiar with today – and then continuing to gradually evolve from there. But there are some tasks, even the smallest ones, meant to be done only by the host, and Dixie's move sparked a unique dialogue between the two.
Returning 'Wheel of Fortune' champion Christian Dixie breaks tradition
Remember Christian? He's still a puzzle-solving extraordinaire. pic.twitter.com/wZyi44vRG7

— Wheel of Fortune (@WheelofFortune) May 9, 2023
Wheel of Fortune welcomed back 22-year-old Dixie this week, a Fort Wayne native who is participating in Fan Favorite Week. On Monday's match, at one point, Dixie picked up the envelope for the show's bonus round. This change in procedure had a ripple effect throughout the area.
But the thing is, Dixie's currently unprecedented move is actually rooted in tradition. "In fairness, we used to do it that way," Sajak acknowledged, "the player would pick up the thing." That didn't stop Sajak from reaffirming his turf, as host, and adding, "Don't ever do it again." Chuckling could be heard in the audience, and Dixie retorted that if he did do that again, he would "take over" as host.
Looks like Sajak has some competition!
Christian Dixie is a favorite among fans
Watch me play #WheelOfFortune again on Monday, May 8th!

Fan Favorites week! pic.twitter.com/5LeQFzQeWT

— Christian Dixie 🦋 (@CDixieee) April 25, 2023
The last time fans saw Christian Dixie was in 2020. Dixie, who works as a package handler for FedEx Ground, enjoys video games, singing, and composing dance videos – and winning big on Wheel of Fortune. Back in 2020, he raked in a whopping $65,000! Now, as part of fan favorite week, in which he appeared for May 8 and May 9 both, he first made it to the bonus round with only $20,000, before ultimately winning over $64,000. Now, did he win a future as Wheel of Fortune host?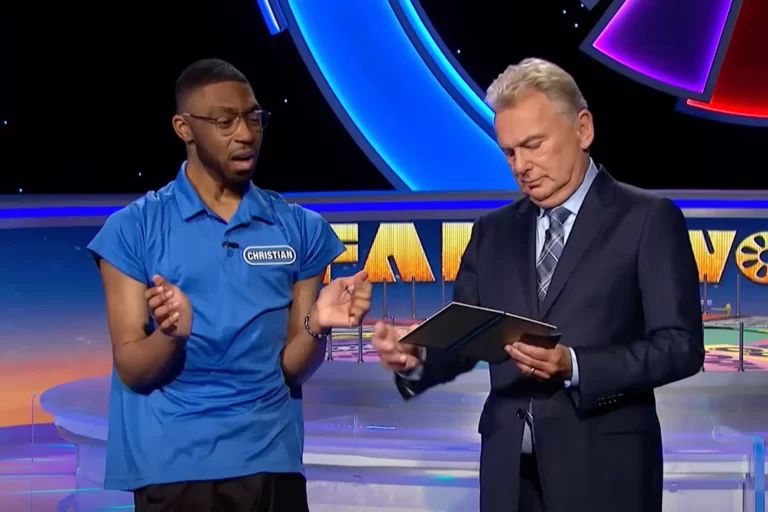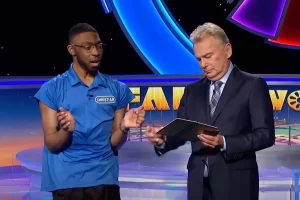 Besides handling envelopes both for work and on game shows, Dixie has prepared in some creative ways. Probably the biggest help was his dedication to playing Wordle, a game where players must figure out what the five-letter word is with so many guesses, based on clues generated from their initial guests. Congratulations on the hard work paying off, Christian!