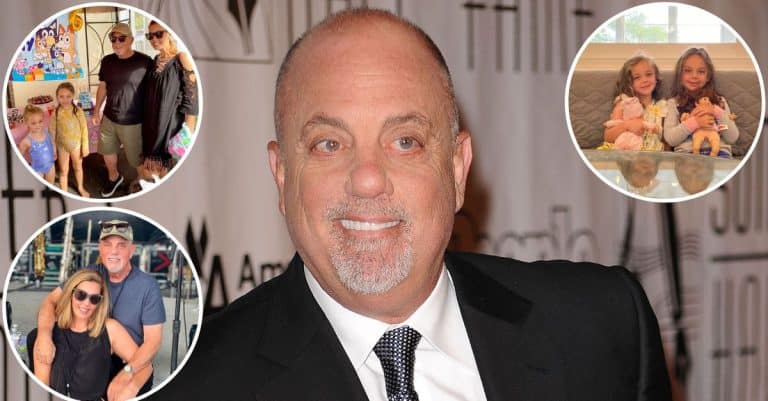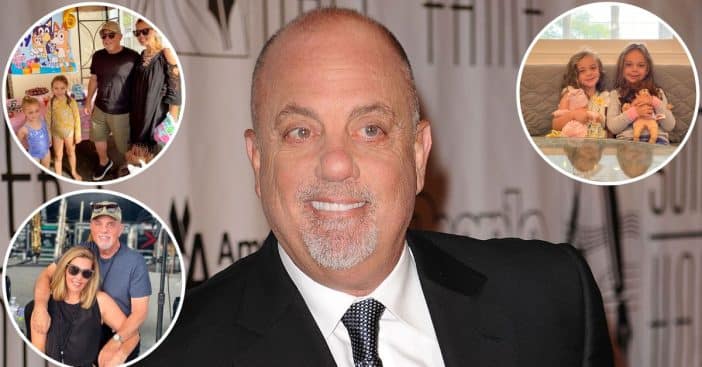 American singer-songwriter Billy Joel has been a successful solo artist since the '70s with over 30 top-40 hits in his music career, including top-rated tracks like "Movin' Out," "Uptown Girl" and "Empire State of Mind."
The 74-year-old is a father to three daughters from his previous marriage to Christie Brinkley and his current marriage to Alexis Roderick. See photos of the "Piano Man" and his adorable family over the years.
Della's birthday
View this post on Instagram
Billy shared a slide of photos to celebrate his second daughter's birthday in 2021. The proud dad showed off the birthday girl, Della, whom he shares with his wife, Alexis, alongside her little sister Remy.
Songwriters Hall Of Fame 2011
Billy posed for a photo with his eldest daughter, Alexa, on the red carpet of the 2011 Songwriters Hall of Fame Annual Awards Gala in New York City.
Billy shares Alexa with his ex-wife, Christie Brinkley, whom he married after his split from his first wife, Elizabeth Weber.
Alexa and her dad at the Tribeca Film Festival
Billy made an appearance with his daughter at the Tribeca Film Festival for the premiere of Last Play At Shea in 2010.
Madison Square Garden
Billy brought his second daughter, Della— who was three at the time, upstage at his 100th-lifetime performance at Madison Square Garden.
A 1991 family photo
Billy and his ex-wife, Christie, posed with Alexa after Billy's speech at Fairfield University in Connecticut in 1991. Alexa was five years old, and she let out a big smile as her parents lifted her for the photo.
Billy and his wife, Alexis
Billy and Alexis got married in 2015, and they have two children, Della and Remy Anne. The duo posed for a photo at a New York event in 2018.
Billy and Katie Lee
Billy and Katie were married for five years. They appeared stunning at the 2009 Met Gala, in the same year of their split.
Billy and Christie 1988
This photo from the late '80s features Billie, his ex Christie and the wall-mounted piano Billy played at his concert tour of the Soviet Union in New York in the same year. He eventually donated the piano to New York's Hard Rock Cafe.
Billy and his first wife, Elizabeth Weber
Billy's first marriage to Elizabeth lasted from 1973 to 1982. The duo posed for a photo while at the table for dinner in 1981.