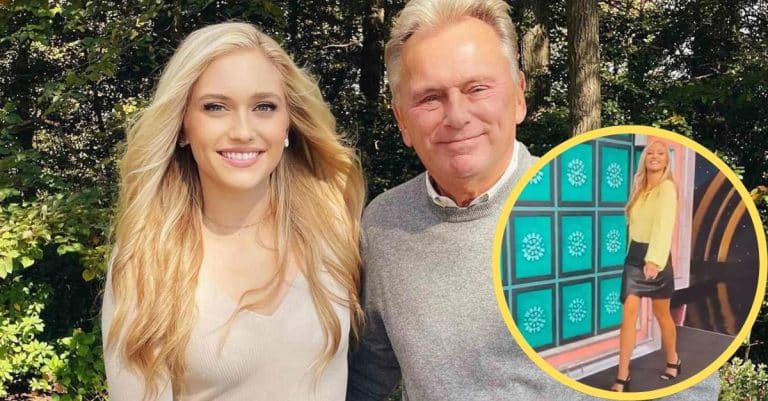 Pat Sajak and Vanna White have been mainstays of Wheel of Fortune since the early '80s, and soon Sajak's daughter Maggie will have a more prominent role on the game show. While White runs a special edition of the show, Maggie is stepping up to fill in as co-host.
Maggie is one of two children shared by Sajak and his wife of over 30 years, Lesly Brown. 28-year-old Maggie also has an older brother, Patrick Michael James Sajak, who turned 32 last autumn. Typically, Maggie has had a behind-the-scenes role on Wheel of Fortune, and this opportunity marks her hosting debut.
Maggie Sajak readies for her hosting debut on Wheel of Fortune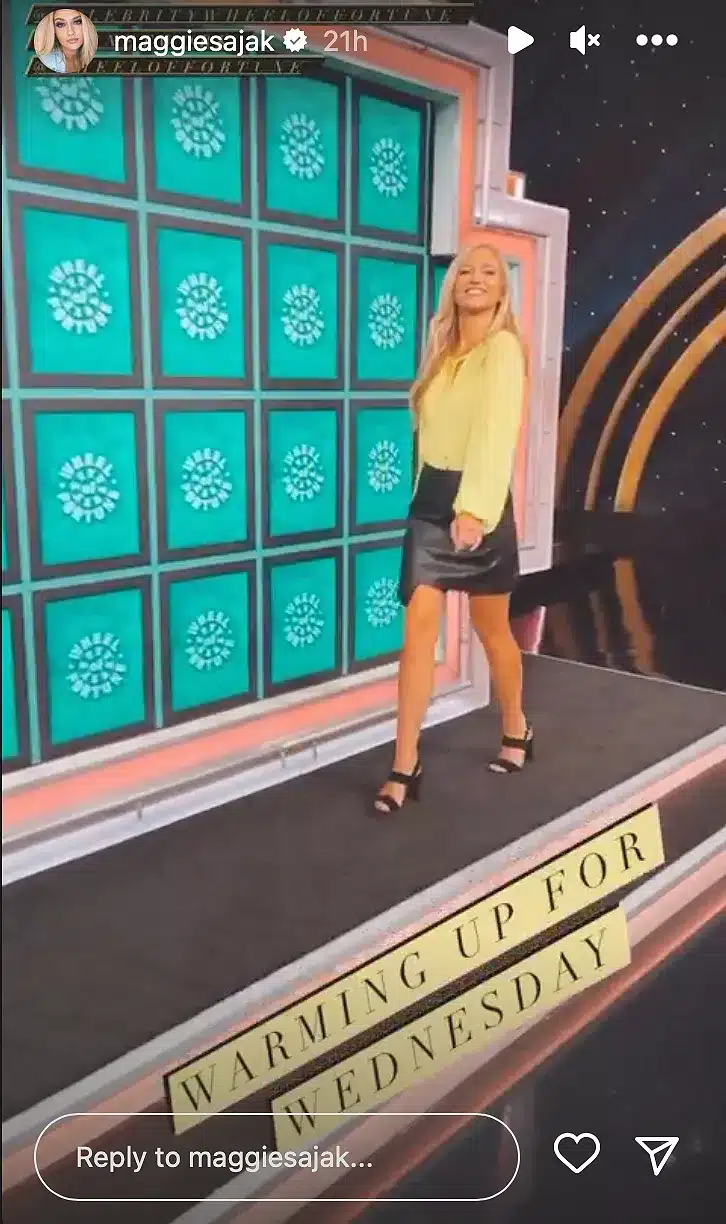 Sajak and White have been the dynamic game show duo for over four decades now, but White has some other responsibilities to take care of. She's overseeing Celebrity Wheel of Fortune, which boasts Jeopardy! hosts Ken Jennings and Mayim Bialik as contestants. In her place is Maggie, who shared footage of her co-host preparations on Instagram.
To her Stories, Maggie shared footage of her donning a formal blouse and skirt, the quintessential attire of the usual Wheel of Fortune co-host, with her own twist. The Story shows Maggie walking around on the show's stage, in front of the famous mysterious boxes hiding letters that may spell out a contestant's triumph – or defeat.
"Warming up for Wednesday," Maggie captioned the post.
A solid history with the show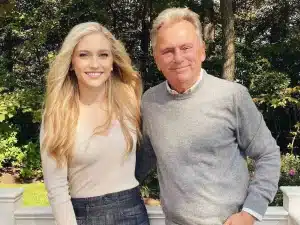 Maggie has some strong ties to Wheel of Fortune, beyond this co-hosting gig and her father's role in the game show. In fact, Maggie is something of a Wheel of Fortune veteran, first appearing on the show all the way back in '96, when she was only a one-year-old baby. Some people have accused the Sajak clan of nepotism. However, Maggie has other, very different, interests.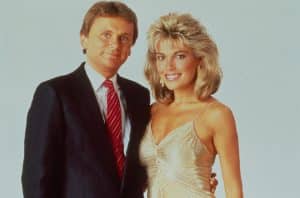 Most prominently, she is a proud musician and has been playing guitar since she was 12. Her first single was released in 2011, called "First Kiss," and the music video was featured on the January 3, 2012, episode of Wheel of Fortune in celebration of Maggie's 17th birthday. These days, she's very involved with the show, serving as a social media correspondent, creating and managing a bridge between the show's background goings-on and its devoted fans. She briefly filled in as a special letter turner when White took over for Sajak, the latter of whom was battling a health crisis, and Wednesday marks Maggie's first formal foray into hosting.
We'd like to buy an 'E' for excellent!