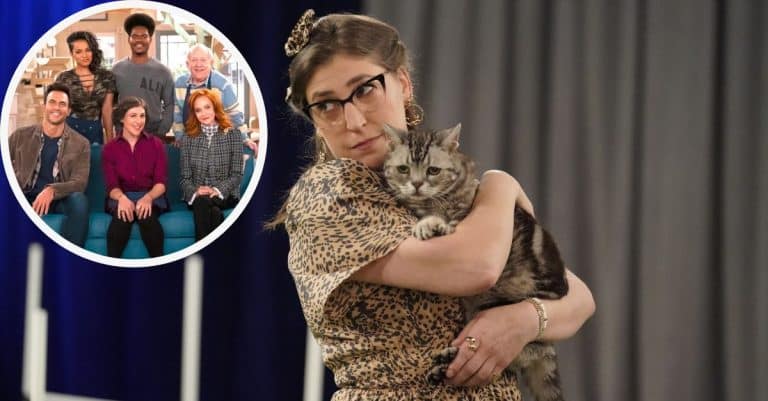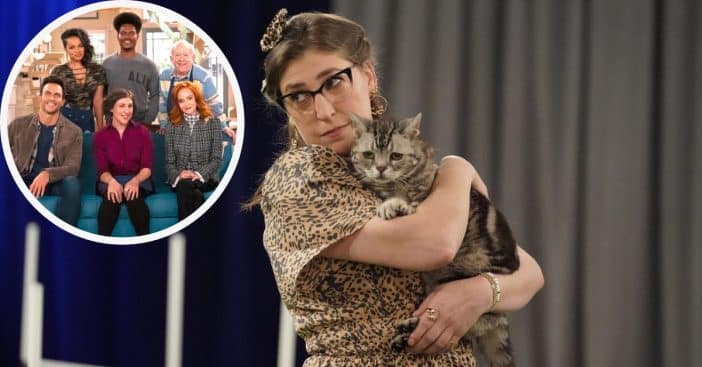 Mayim Bialik is a woman of many hats. She's responsible for co-hosting Jeopardy! alongside Ken Jennings. But before this gig, she spent nine years as neuroscientist Amy Farrah Fowler on CBS's sitcom The Big Bang Theory. She can also be found on Call Me Kat. This latter project, however, is coming to a close, and fans are heartbroken as Bialik bids farewell to the show.
Call Me Kat is another sitcom, this one hosted by Fox, based on Miranda Hart's British sitcom Miranda. Bialik is the titular Kat and was joined by Leslie Jordan, who passed in 2022, Swoosie Kurtz, Kyla Pratt, Christopher Rivas, and Cheyenne Jackson. After three seasons, the show is coming to an end. Here is how Bialik is ushering in this conclusive phase for the show, for herself, and for fans.
Mayim Bialik bids farewell to 'Call Me Kat'
View this post on Instagram
Earlier this week, Bialik took to Instagram and shared a photo of herself and her Call Me Kat colleagues. "It's so hard to say goodbye to yesterday," she captioned the post. "We made a lot of people laugh during COVID in ways that at first seemed impossible. But with this incredible cast – Cheyenne, Swoosie, Julian and Kyla – and, of course, with the late Leslie Jordan, all things that seemed impossible became possible."
She continued, "Decide the ending you want, but for me, here's where I think we all end up: Kat and Max live happily ever after, Randi and Carter get married and do the same, and Sheila is forever in everyone's life bringing joy and wisdom. And Phil lives on forever. Thank you for being a part of our journey."
Fans are not ready to say goodbye to Kat or Bialik
News of the show's cancellation broke just this month, after three years of telling Kat's story as someone "who struggles every day against society and her mother to prove that you cannot have everything you want – and still be happy." She proves this point by opening a cat cafe, using the money set aside for her wedding, all after losing her job as a professor.
Since its premiere, the program received mixed reviews, with Metacritic scoring season one a 41 out of 100. However, at the 73rd Primetime Emmy Awards, it was nominated for Outstanding Cinematography For A Multi-Camera Series. The following year, it was nominated for Outstanding Multi-Camera Picture Editing for a Comedy Series.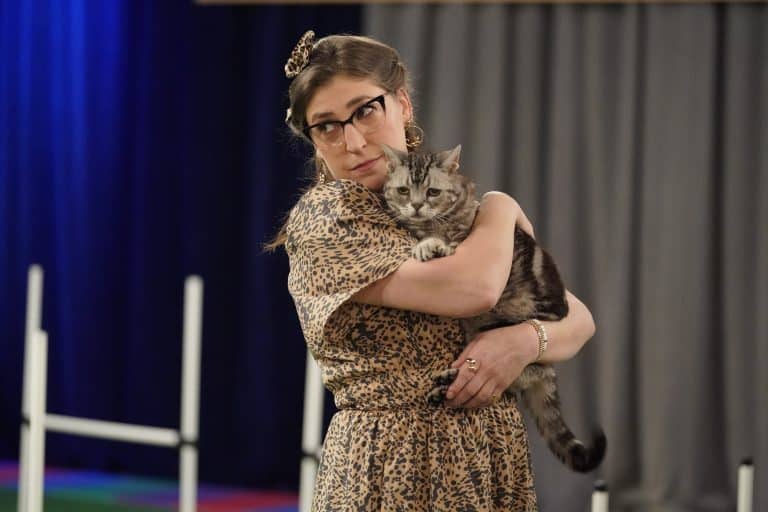 According to Variety, the network was very much aware of this reception and it played a significant role in this cancellation decision. The network said in a statement, "We are very proud of Call Me Kat. But, unfortunately, the audience response to it was not as strong as we had hoped. We are thankful for our partnership with Warner Bros. Television, That's Wonderful Productions, Sad Clown Productions, BBC Studios, Mayim Bialik, Jim Parsons and the entire cast and crew for their work and dedication to Call Me Kat."
Despite this mixed history, the show sports loyal fans who are not ready to say goodbye with one commenter pleading, "I am so heartbroken!! I LOVED this show!! Can it be picked up by some other network!! I'm not ready!!!"
Another praised, "This show is so amazing, thank you for all the laughs and a lead character I could relate to."