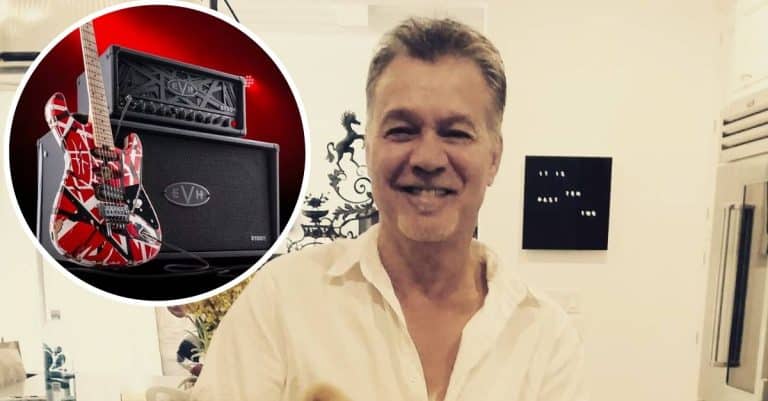 Eddie Van Halen's custom-made guitar, Kramer, which he used in the music video for "Hot For Teacher," is now one of the five most expensive guitars sold at auction. The treasured musical instrument started at a minimum selling price of $1.8 million and finally closed at $3.93 million at a Sotheby's auction, making it number four on the list of most expensive auctioned guitars.
The guitar, with the official name Kramer CO176, was built by Paul Unkert. Sotheby's reported that the guitar was one of Eddie's major guitars from 1983 to 1984 when he changed to a similar basswood model. Eddie gave the guitar to Greg Emerson, the band's retired drum tech, in 1990. Greg, in turn, gave it to his nephew, who then sold it to Neal's Music in Huntington Beach, California.
More About Eddie's Kramer Guitar
View this post on Instagram
However, things didn't stop there: the guitar changed hands once again to its pre-auction owner and is now with the current owner, who bought it at the auction.
Aside from the guitar, the auction owner also gets a letter of provenance from the maker, Paul Unkert, a signed photo from Eddie, the guitar's original case, and the straight jacket and white gloves Eddie wore in the "Hot For Teacher" video.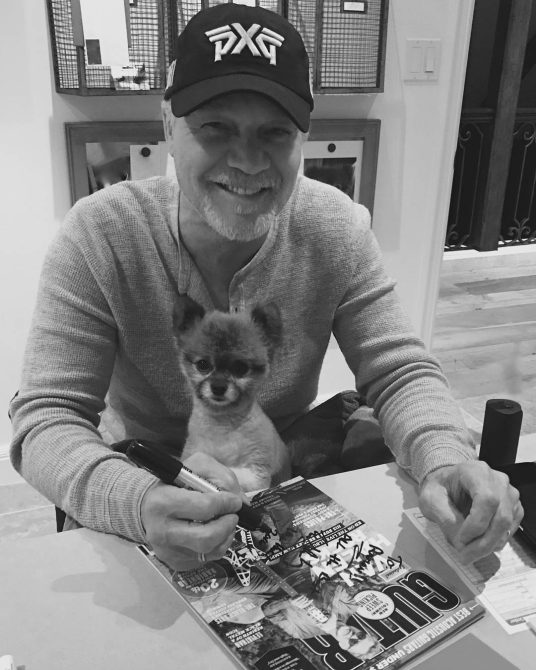 Other Top-Auctioned Guitars
The most expensive auctioned guitar is Kurt Cobain's Martin D-18E, featured in Nirvana's MTV Unplugged set. It was sold in 2020 for over $6 million. Next is a Fender Mustang, also owned by Kurt Cobain, which sold at over $4.5 million. The guitar was used in the "Smell Like Teens Spirit" video from 1991.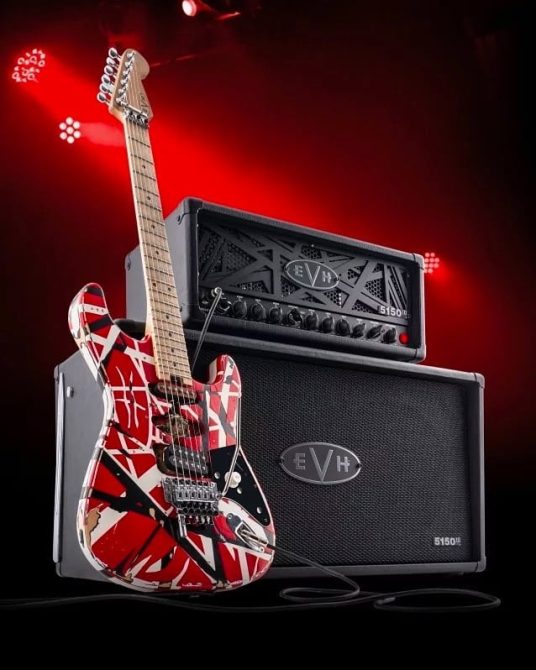 Third place on the list is David Gilmore's Black Fender Stratocaster from his Pink Floyd "Comfortably Numb" solo, and it sold for $3.975 million in 2019 — pretty close to the price of Eddie's with "only" a $43,000 difference.