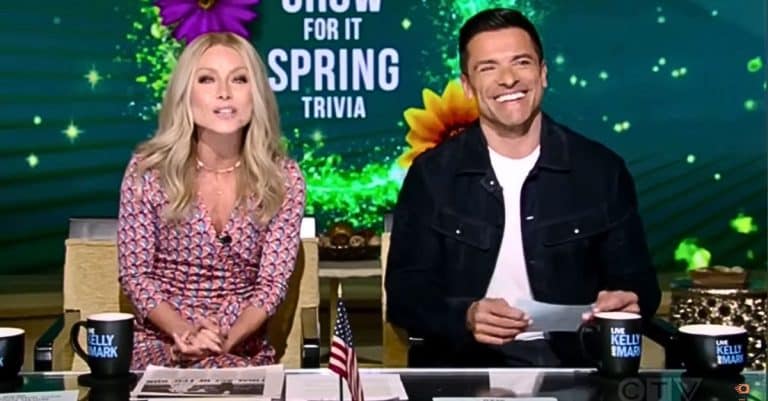 Live has been going on for decades with new faces over the years. Kelly Ripa has been the biggest consistency and has now brought her husband Mark Consuelos on board, creating the all-new Live with Kelly and Mark. The new lineup had its first episode this Monday and the reviews are in.
52-year-old Consuelos is stepping in to fill the hole left by Ryan Seacrest's departure. Seacrest, who joined in 2017, was a replacement for Michael Strahan, who was co-host with Ripa from 2012 to 2016. While the show's been going strong enough to stay on air since '88, fans had some constructive criticism and unfavorable reviews for the debut of this latest lineup.
Introducing 'Live with Kelly and Mark'
Ryan Seacrest first announced back in February that he would be parting ways with Live. This would allow him to move back to Los Angeles and direct all his focus towards American Idol, reports Page Six. The fallout of this news reportedly saw Ripa extremely broken up, likening the feelings to PTSD. Some of those emotions spilled over into Seacrest's final episode, which aired on April 14, ushered in and bidden farewell with many tears.
"This has, without question, been the fastest six years of my life," said Ripa that day, "and although you and I have been friends for decades and decades, I feel like I've gained through this process a younger brother / oldest son."
Viewers sound sad to see Seacrest leave too, for two reasons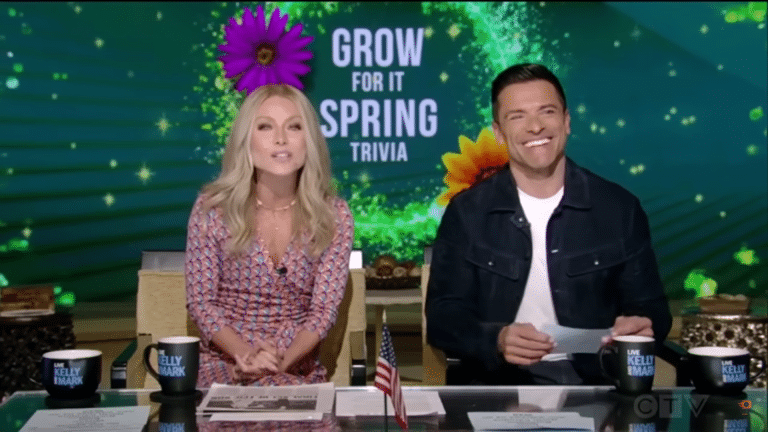 The New York Daily News once praised Live by writing, "When it comes to the amount and playfulness of morning talk, nothing beats Live." However, many viewers weren't having a lot of fun in the first episode of Live with Kelly and Mark. At least some criticism seems directed at Ripa, who would not let Consuelos finish some of his stories.
"We used to run through the park, but now we're–" began Consuelos, before Ripa cut in, "We used to chase each other." It happened again when Consuelos was discussing physical activity and age, noting, "We saw some people who we used to see run and they were now also walking." That's when Ripa chimed in, "It's so funny how, I don't know if it's age or our knees, whatever it is, time."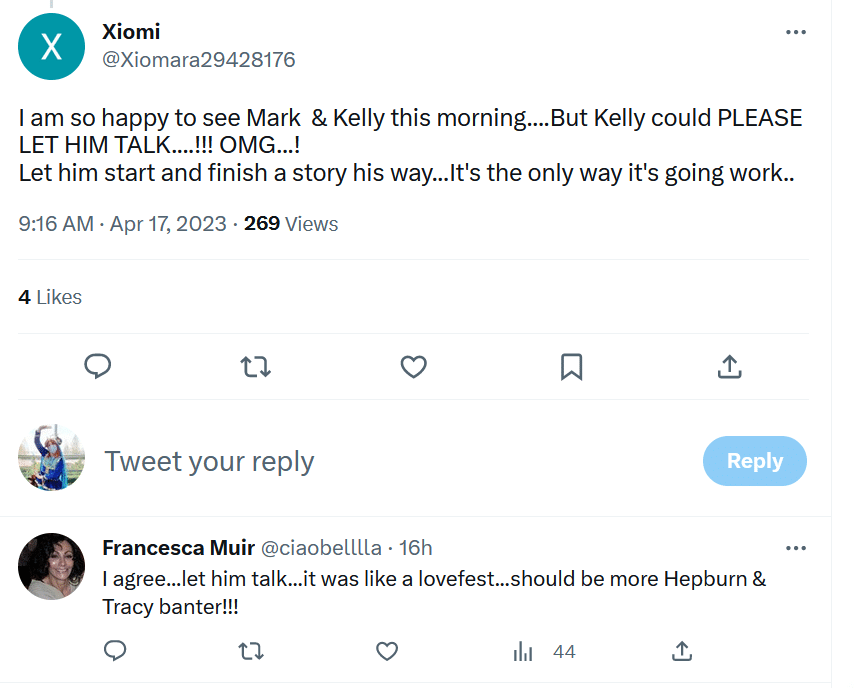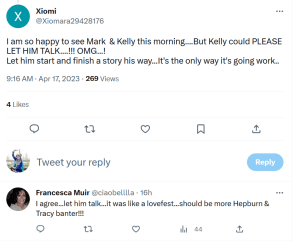 "I am so happy to see Mark & Kelly this morning," one viewer praised on Twitter, "But Kelly could PLEASE LET HIM TALK….!!! OMG…! Let him start and finish a story his way…It's the only way it's going work." Another took issue with the PDA between the married couple, vowing, "Last time i watch. I can go to the mall and watch teenagers kiss LESS!!!" Another viewer, however, found the whole experience very positive, saying, "I enjoyed it more very uplifting!" Yet another thought Consuelos was up to a great start, celebrating, "Finally! A grown man host who doesn't roll his pants legs up to appear cool."
What did you think of the premiere of Live with Kelly and Ryan?
Bruuuutal!
Last time i watch.
I can go to the mall and watch teenagers kiss LESS!!!
THE BEGINNING OF THE END

— William Vee (@DavidKochsVoice) April 17, 2023