Since 2017, Ryan Seacrest served as co-host of Live With Kelly and Ryan, replacing four-year host Michael Strahan. Now, however, Ripa will be joined by her husband, bringing to ABC Live with Kelly and Mark. As the premiere date nears, the couple shared a teaser of the show's latest iteration.

Kelly and Mark Consuelos, both 52, married in 1996 and share three children together, Michael, Lola, and Joaquin – and now they share a morning talk show. Seacrest first announced his impending departure on February 16, 2023. Mark's first episode drops on Monday, April 17, but in the meantime, check out the teaser below!
Check out a teaser of 'Live with Kelly and Mark'
View this post on Instagram
Earlier this week, Mark took to Instagram to share a teaser video with his 2.1 million followers showing off a bit of Live with Kelly and Mark. The video originally comes from the show's official Instagram account, which sports over 1.6 million followers and is by time of writing still called "LIVE with Kelly and Ryan." "Live with Kelly and Mark starts Monday!" the caption reads.
The video begins with married couple Kelly and Mark starting their morning, still wearing robes and sporting cups of coffee. Mark asks his wife how she slept last night and she gives a resounding "Terrible!" Fortunately, he's armed with a themed mug to offer her, and the two can set about to planning their day. What should they do? "Our show!" Mark replies with an excited "Oh yeah!" and a new era readies.
A whole new approach to hosting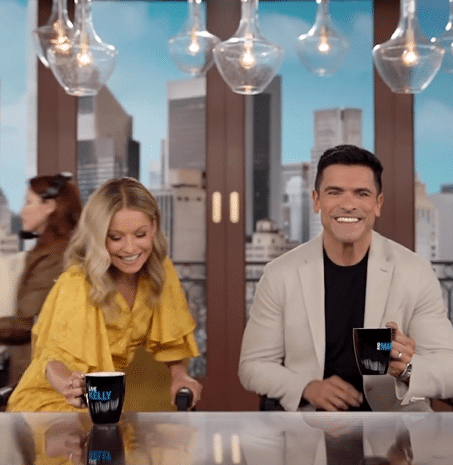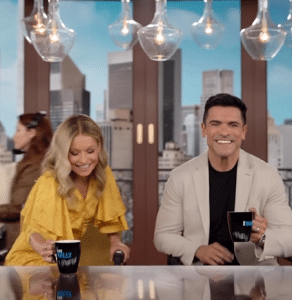 Change is something of a norm for Live with Kelly and Mark. Going back to the show's roots sees it called The Morning Show and it was hosted by Regis Philbin and Cyndy Garvey. Jump to the era of Kathie Lee Gifford and the new title Live with Regis and Kathie Lee and the program became a national household name. This duo reigned for a dozen years before it became Live with Regis and Kelly, with Kelly Ripa remaining the next constant for another decade.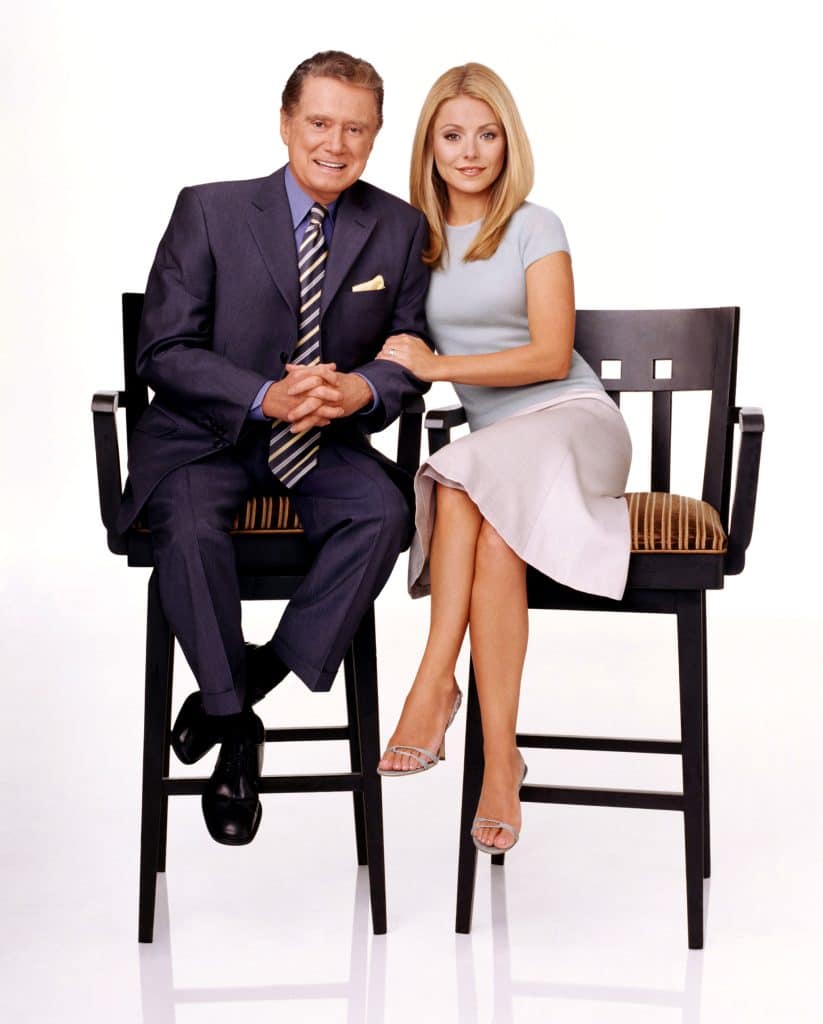 Despite a few big changes here and there, the show has enjoyed a solid stream of success. It has won the Daytime Emmy Award for Outstanding Talk Show and Outstanding Talk Show Hosts. But that doesn't make Seacrest's impending goodbye any easier. Confronted with Seacrest leaving, Kelly called him "a gem" and "one of my best friends," adding, "you've gone from being a friend to a family member, you are family to us."