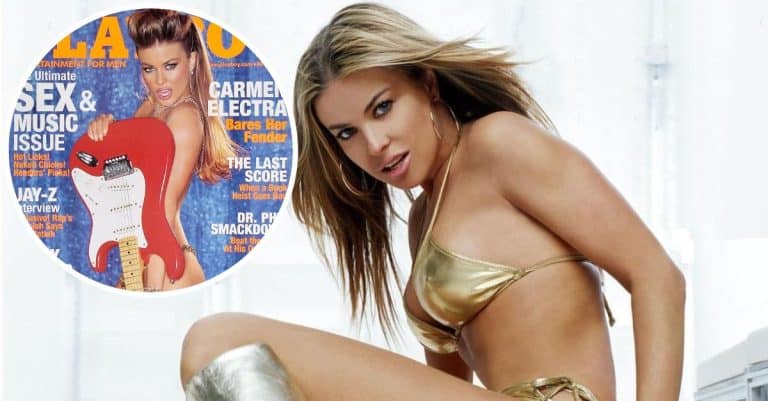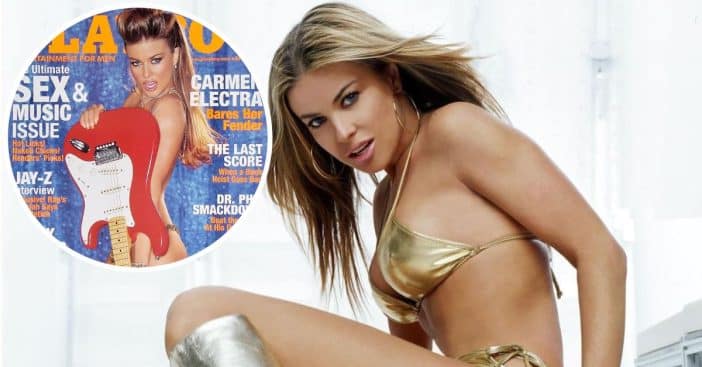 50-year-old Baywatch star Carmen Electra left very little to the imagination for the recent Easter celebration. She took to social media to share sultry throwback photos of her past Playboy covers, including a picture of her posing topless with a guitar.
The slideshow of photos has gained over 39,000 likes on her Instagram, alongside comments and compliments from excited fans. "Happy Easter from a real bunny," she captioned her Twitter post. "Early Easter celebrations with ur fav bunny."
Carmen reminded fans of her OnlyFans as she shared magazine photos from the early 2000s
View this post on Instagram
Carmen took the chance to direct her followers to her OnlyFans account, which she opened last year. The Baywatch star shared a cover from 2003 where she wore a gold and black G-string and held an electric guitar mostly covering her breast. She also wore many necklaces, chunky bracelets, and had her hair in a glossy high style.
Carmen also added a photo from 2009 in nothing but gold heels, with her back to the camera. She held up black sheets to her chest and looked into the camera, with her eyes accentuated by thick black eyeliner. The hot model took things way back with another 2000 shot of her in her birthday suit. She teased her followers further by grabbing her bare chest.
Fans certainly reacted to the post with excitement. "One of my fave bunnies to ever inspire me!!" one commented. "The playboy's favorite girl. Happy Easter," another wrote.
Carmen joined OnlyFans at the age of 50
Before the Easter holiday, Carmen shared a photo of her in a silver glittery bikini in anticipation for her 51st birthday. "Aries season," she wrote. She also dropped a mention of her OnlyFans page, which she set up about a year ago.
"I, for once, have this opportunity to be my own boss and have my own creative vision to share with my fans without someone standing over me, telling me, 'Don't do this, don't do that. Cover up this,'" she said at the time.
The '90s sex symbol told People in 2022 that OnlyFans was a "no-brainer" for her, especially after several legal battles with strip clubs exploiting her image. Carmen works hard at promoting the subscription-based service on her social media, and her dedication is surely paying off as she is one of the top earners on OnlyFans. The actress will turn 51 years old on April 20th.