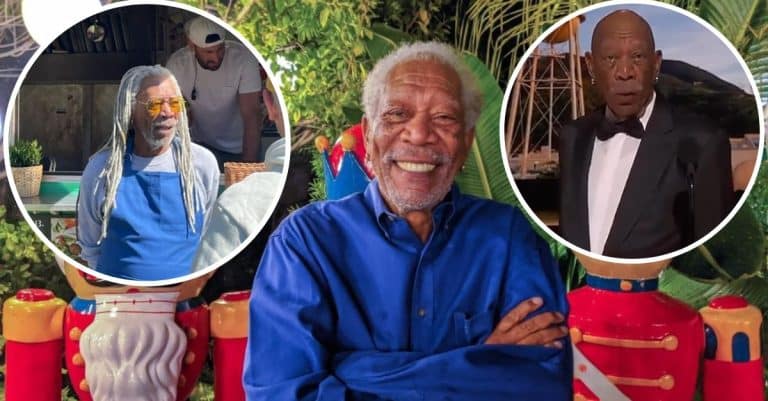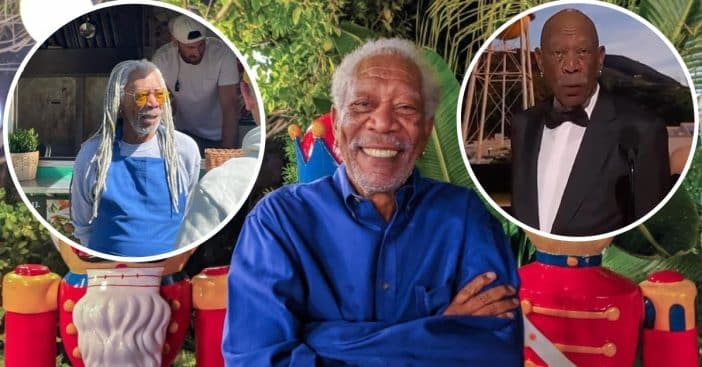 Earlier this year, Morgan Freeman surprised fans with a new hairdo, leaving many of them speechless and unsure of how to react. Also, the 85-year-old actor made an entrance with Margot Robbie at the 2023 Oscar Awards while sporting a freshly shaved head—a stark contrast to the dreadlocks he showcased on his Instagram prior to the event.
Although the actor was present at the event to commemorate Warner Bros' 100th anniversary, viewers couldn't help but focus on his new appearance.
Morgan Freeman sports dreadlocks
Prior to the award ceremony, the actor took his fans by surprise when he shared a picture of him wearing a sunshade and rocking long gray dreadlocks with the caption, "Would you buy tacos from this guy?" In the photo, Freeman wore a round neck and a blue apron on top while standing in front of a Tacos shop and striking a pose like he is conversing with a customer.
Fans took to the comment section to praise the actor's good looks despite aging. "85 years old Legend & still lit … greetings from Nigeria," a fan said. While another fan who claims to be in the same age range as the actor expressed his wish to meet him someday, "Also my bucket list to meet this man. I'm almost as old as him but don't think l have the energy that he has. Great actor."
Someone also suggested that his new transformation should feature in a movie, "No Way Rasta Freeman Should Be A Movie." While another person bantered that he "Looks like the king of spicy tacos."
Freeman surprised his fans with bald looks
It seems Freeman is dedicating this year to trying out new hairstyles and flaunting his good looks. The actor surprised his fans yet again at the just-concluded Oscars as he rocked an unusual bald hairstyle. This sparked a lot of reactions from fans who just complimented him for the dreadlocks transformation.
"Morgan Freeman was walking with white long locks just a minute ago; how is he completely bald now," one social media user wrote alongside a photo of Freeman and Margot. "Morgan Freeman bald?!" another person questioned.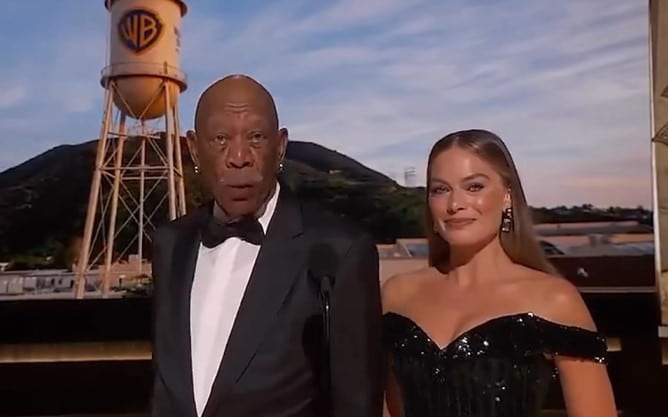 A fan also revealed their shock at Freeman's hairstyle transformation, "Morgan Freeman being bald and aging is giving me so much anxiety I wasn't expecting to have." While another fan had renewed hope to sport a bald look after seeing the actor. "Morgan Freeman looks great bald. Giving me hope when my time finally comes."