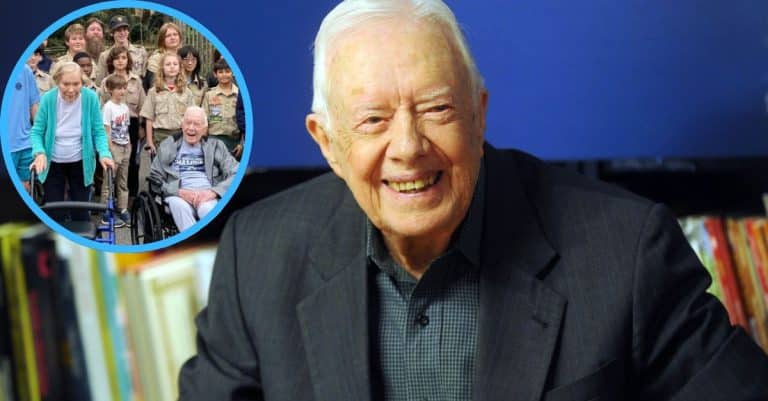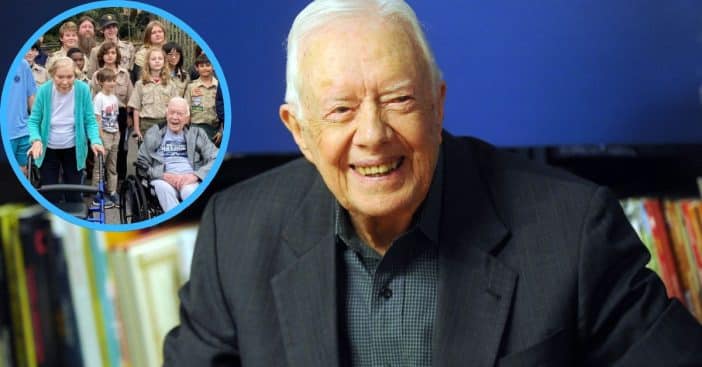 Back in mid-February, former President Jimmy Carter entered hospice care. This decision followed a series of short hospital stays. However, before entering hospice care, Carter, 98, had also joined his grandson Erroll and his Scout troop on a hike.
Carter and his wife Rosalynn, 95, have four children together. Their youngest child, Amy, is the mother of 12-year-old First Class Scout Erroll Carter Kelly, of Troop 101. But Carter's association with the Scouts extends to his own life and that of his other son, Chip. Learn about the sweet event here.
Jimmy Carter and his family have history with the Scouts program before Erroll

Carter and Rosalynn have a sprawling family they formed across their 77 years of marriage. Their children are Jack, James III, Donnel, and Amy. On top of that, they have nine grandsons, three granddaughters, five great-grandsons, and eight great-granddaughters In his youth, James, nicknamed Chip, had been a Scout, and who should have served as his Scoutmaster? None other than Carter himself. Now, Carter's grandson Erroll is continuing the tradition with a particularly meaningful twist.
Carter and Rosalynn are famously active. The couple, when able, took daily walks. During one of these walks in Atlanta, they were joined by Erroll and the Scouts of Troop 101. This was the perfect addition to the scouts' schedule that weekend because they also visited the Jimmy Carter National Historic Park, where they also camped.
Erroll and his troop get to witness history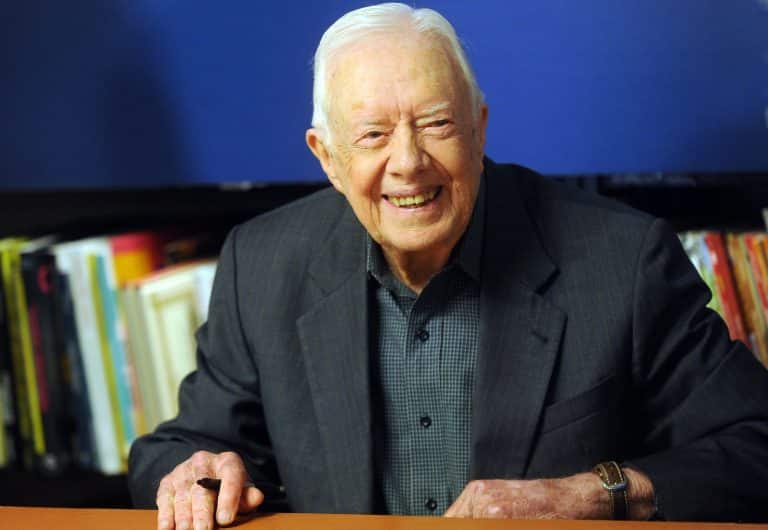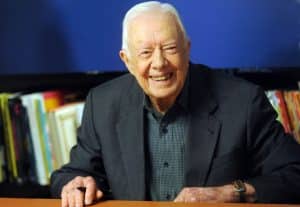 In addition to sharing a walk with a former president and first lady, Erroll and the Scouts of Troop 101 also visited Carter's residence, where the couple still resides. The whole trip was a walk through time, where the troop saw classrooms that Carter himself had been in as a student. They were able to walk around the grounds too. The Scouts also painted a fence on National Park Service property and collected food to distribute to those suffering food insecurity.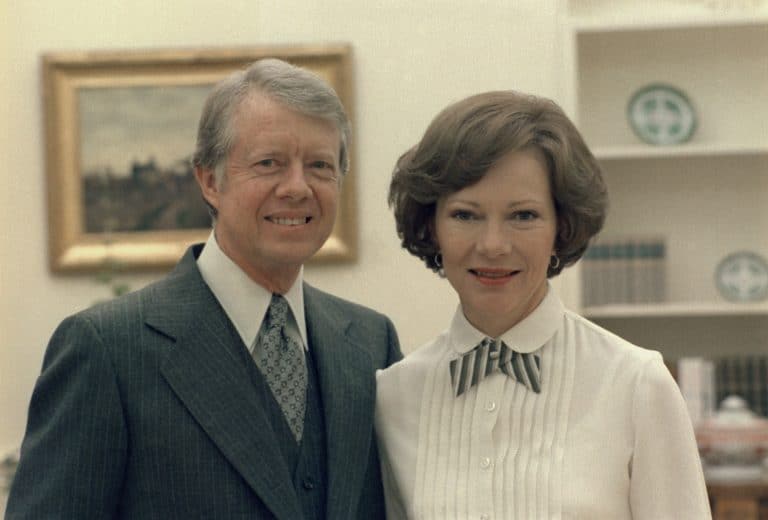 All this was last year, before Carter entered hospice. At that time, Carter used a wheelchair to get around, while Rosalynn used a walker. Troop 101 Scoutmaster Tom Rosenberg called Carter "very conversational" and that he "seemed strong."