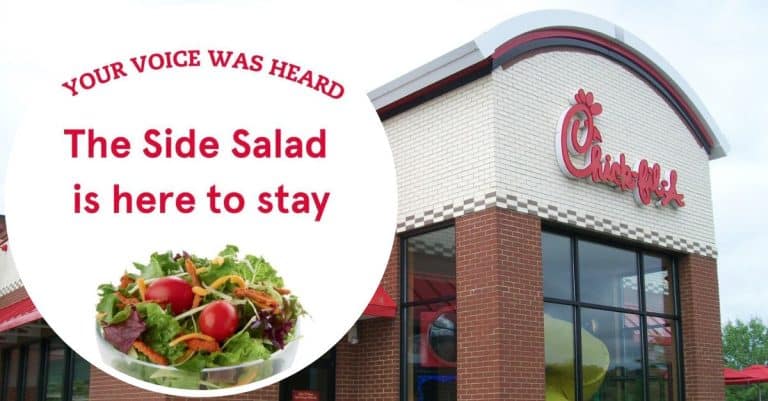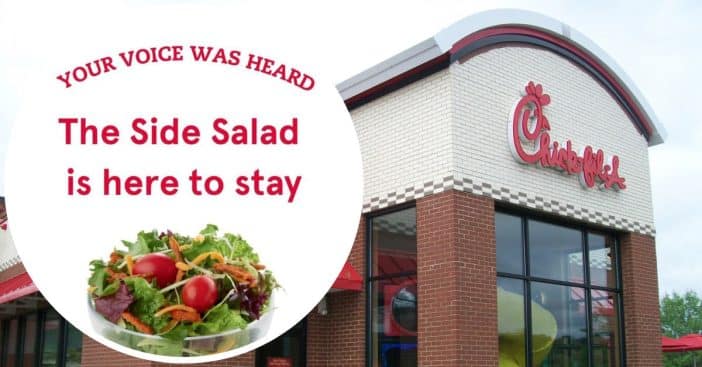 Popular fast food restaurant Chick-fil-A announced recently that they would be taking the side salad off their menu as the fast food chain sought to "simplify" and "refresh" their menu. However, the announced intention was met with backlash from lovers of the dish across social media platforms.
Thankfully, on March 31st, the chicken chain rescinded their decision and announced they would no longer remove the side salad— which has been on their menu in different forms since the '80s. Various outlets in the locality made their own further announcements to confirm the news on their dedicated social media pages.
Reactions To Chick-Fil-A's Initial Announcement
Your voice was heard by our corporate office which led them to the decision to keep the side salad on the menu! 🤩 We apologize for the frustration this has caused, but hope you can rejoice in knowing your meals, consisting of side salads, are here to stay! 😊❤️‍🩹 pic.twitter.com/e7xlKR0dkQ

— Chick-fil-A N. Collins (@CFANorthCollins) April 1, 2023
In the initial statement, the fast food company added that only the side-sized salad on the menu— the Kale Crunch Side, would be made into a larger size and could serve as an alternative to the one being retired. At the news of the announcement, people expressed their displeasure on social media, with a fan considering opening a petition to resist the change.
"Y'all I'm so torn up over losing Chick-fil-A's side salad. I literally get it every time," a Twitter user wrote. "I love the side salad with grilled nuggets! Don't take it away!!!!" someone else said on Facebook. Following resistance from fans, the beloved side dish is not going anywhere, to the delight of the customers.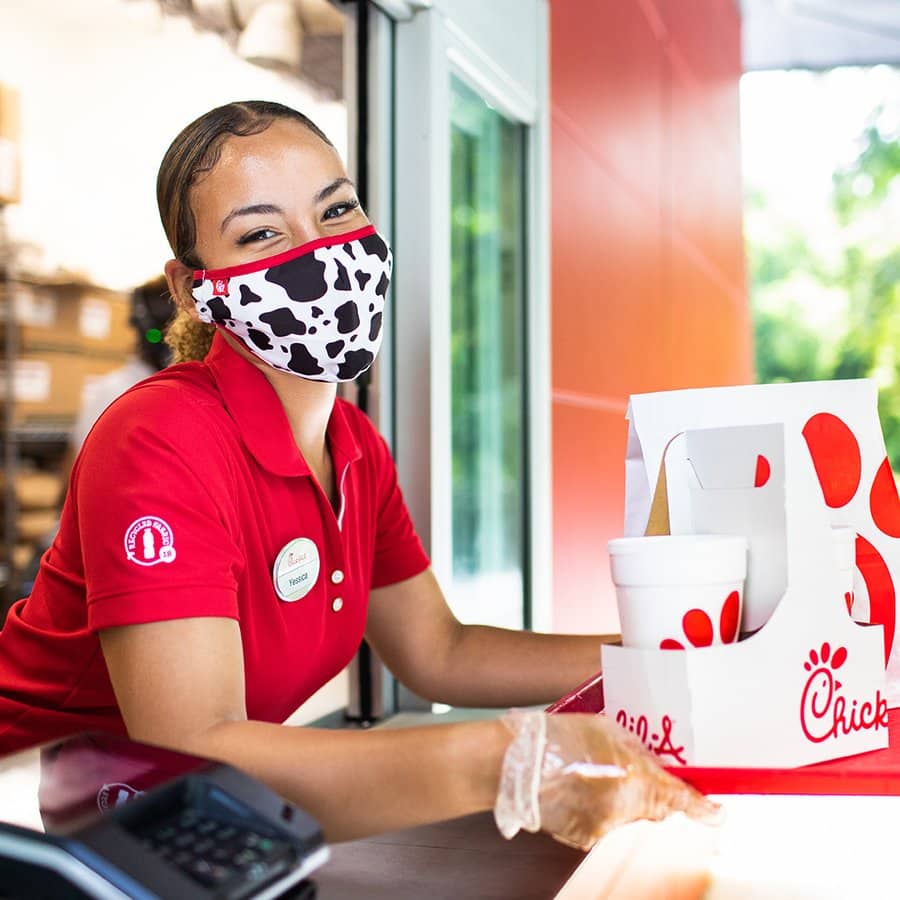 The Side Salad Is Back— Plus Chick-Fil-A's Watermelon Mint Lemonade.
Chick-fil-A told TODAY.com in an emailed statement that "based on feedback," they have chosen "not to proceed with removing their Side Salad from the menu."
"We will continue serving the item at participating restaurant locations and hope customers continue to enjoy this menu offering," the statement read. On April 1st, the outlet in Arlington, Texas, tweeted an apology "for the frustration caused," reassuring customers that the salad remains. A user replied, saying it "better not be an April fools joke," to which the outlet replied that it was not.
Another good news is that the seasonal Watermelon Mint Lemonade will be available from April 3rd after a five-year hiatus. There would also be three new watermelon flavors drinks for fans to try— Watermelon Mint Sunjoy, Watermelon Mint Frosted Lemonade, and Watermelon Mint Iced Tea.