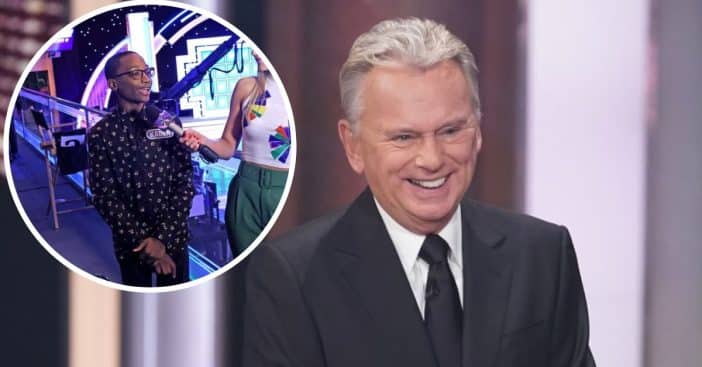 Thirteen-year-old, Kaden Nye has been a superfan of Wheel of Fortune, which he has watched every night with his family since he was just 2 months old. He had the opportunity to fulfill his lifelong ambition of being a contestant on the show during the Teen Week episode.
The teenager disclosed that he has always had a deep love for the game show, to the point where he dressed up as the show's host, Pat Sajak, for Halloween during the sixth grade. The video of the moment made rounds on the Wheel of Fortune social media accounts, showing Kaden's game show costume in which he rocked a gray blazer with a red tie underneath, a pair of black pants, and brown shoes.
Kaden Nye earns $19,334 on 'Wheel of Fortune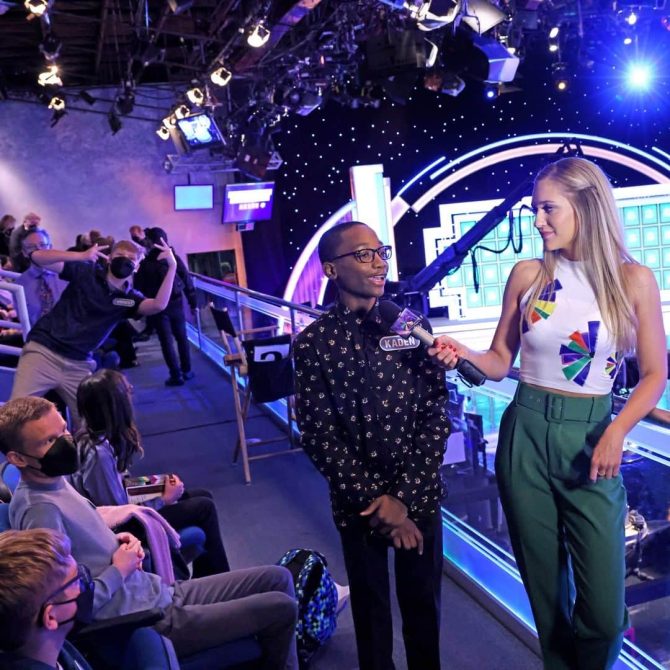 While playing on the gameshow, he made an awkward introduction of himself. "I am a triple threat, is what I like to call it," he said, to which the host replied, "What would that be?… Singing, dancing, and…?"
"Coding…hack, hack, hack," Kaden explained, making typing gestures with his hands while Sajak jokingly stated, "You're going to be trouble."
At the end of the show, Kaden, who exuded class all through the game, made a whopping sum of $19,334 in cash and prizes as well as a trip to Wyoming. The teenager revealed that his initial plan was to buy a new house for his great-grandmother, but since his earnings are not enough, he would be paying for a new security system and renovations instead.
Kaden Nye's attitude on the game show wins the heart of Delawareans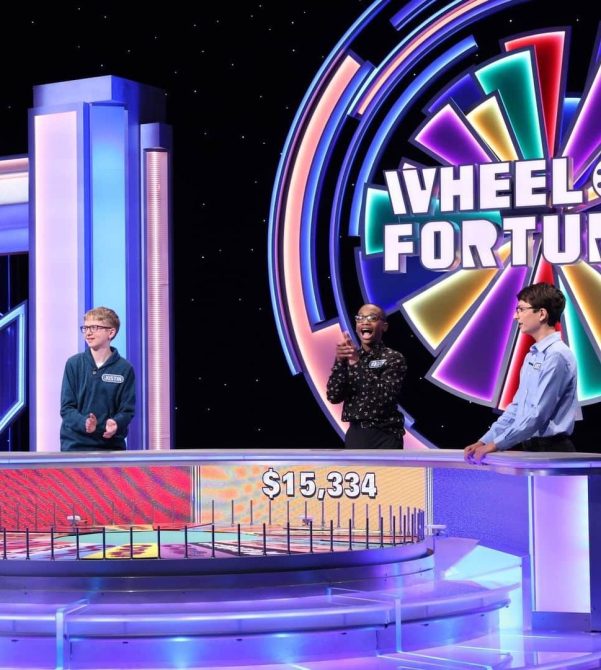 Kaden's display of sportsmanship on the show by treating his fellow competitors kindly and even cheering them in a good game has struck a cord in the hearts of the people of Delaware where he is from. Many of them have trooped to social media to express their happiness at the magnificent behavior of the teenager.
"What an awesome kid!! Some mom is doing a great job homeschooling him. Kaden, you have it all. Congratulations! You made Delaware proud last night!" a Facebook user commented on a video clip of Kaden's episode. "I watched you, Kaden, you were the star of the show. I'm from Milford," a comment read.
"Congratulations Kaden. I watched you on the program and your family and friends can be very proud of you. Keep up the great work and I pray for big things to come to you in your future," another person wrote.
"Loved how he supported and congratulated his opponents!" another Facebook user praised the teenager. "Think Pat Sajak had a hard time keeping up with Kaden's energy."
Many commenters lauded Kaden for his desire to give back to his great-grandmother
Some other commenters appreciated the teenager for having the heart of giving back to his great-grandmother. "How very sweet that this young man is thinking of his grandma and plans to help her. He was raised right," the comment read. "Great job young man on your experience and win."
However, Kaden earlier disclosed to  Delaware Online/The News Journal that his most memorable moment on the show was meeting the other contestants and that his decision to hug each competitor after his win created an avenue for them all to become friends. "I made a whole bunch of friends. Everybody was so nice and kind, and we all got along really well," he told the outlet. "We still have a little group chat for each other; I talk to all of them."