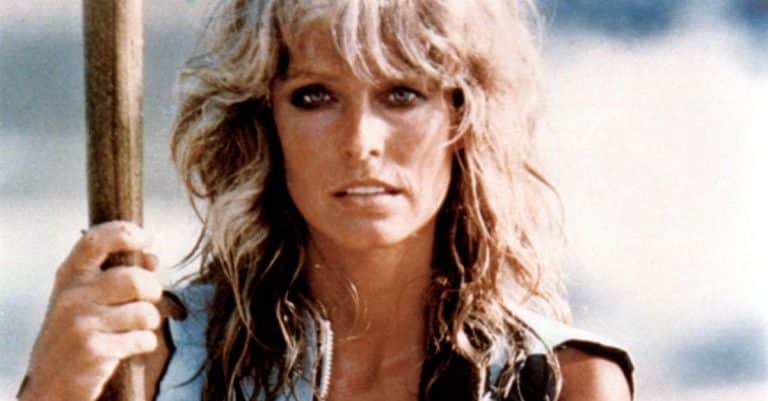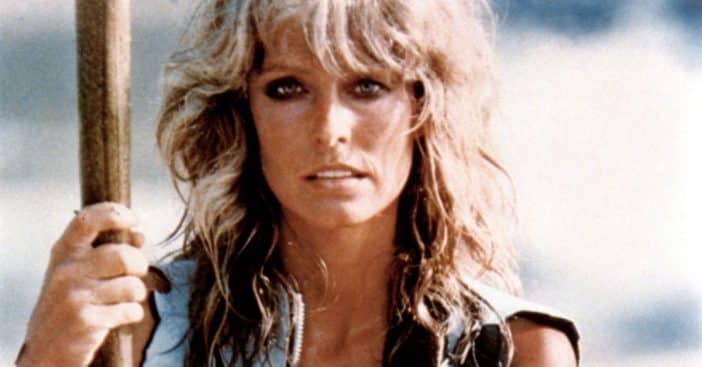 The late Farrah Fawcett, who was diagnosed with anal cancer in 2006, summoned the willpower to hold on to life because of her son, Redmond. Mike Pingel, the former assistant to The Charlie's Angel star revealed to Fox News Digital that the actress loved her son dearly.
"I think Farrah felt Redmond was the best thing she ever did … She did everything that she could for Redmond. She would light up whenever Redmond would come over," Pingel told the news outlet." And it was all about Redmond. It didn't matter what was going on. If Redmond came over, it all just fell to the wayside. She just adored her son. You can just tell in her eyes, you could just tell the mother's love for her son. It was endless and ongoing. I'm sure she's still watching him from above."
Farrah Fawcett's struggle with cancer
Throughout the three-year battle with cancer, the late Fawcett recorded her medical experiences in an open and honest documentary, Farrah's Story. She claimed that the purpose of the filming was to bring people's attention to the specific type of cancer she had.
Pingel also detailed how the actress fought valiantly to survive her ailment in his book, Channel Surfing: Charlie's Angels. "Farrah fought as hard as she could. All of it was to be here for Redmond, her child. Redmond was her moon, her stars, her sky, her heart. Her father was also, but Redmond was her life," he wrote. "She fought tooth and nail to continue to live, to be with him. And she documented her journey through cancer… because she wanted to help others. Farrah was not only an icon, but she wanted to help everybody with… her life."
The book further highlighted the actress' efforts in finding the cure for her illness. "She did everything she could," Pingel shared. "Whether it was experimental treatments in Germany or just bringing to light different things about the cancer world, she felt that's what she needed to do with her journey, to help others."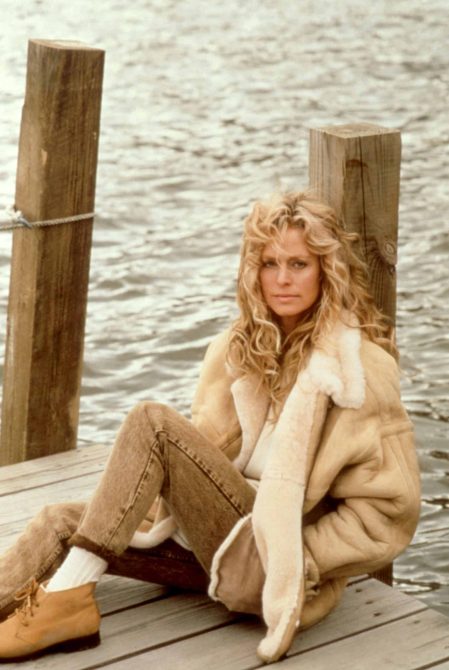 Mike Pingel describes the lifestyle of the late actress
Pingel, who worked for the late Fawcett from 2005 to 2007, revealed that the actress was a very wonderful person and very easy to work with. "As a boss, she was an amazing person. She was exactly who you thought she was. A down to Earth Texan — just a good, wonderful woman. And the smartest woman I knew," he revealed. "She knew what her image was worth. She knew what she was worth… She was just the smartest person in the room and the person everybody wanted to meet. Jay Bernstein, who was her old manager, once told me, 'Everybody wanted to meet Farrah from the busboy to the Prince of Wales. Whoever was in the room wanted to meet Farrah wherever she was.' And it was absolutely true."
Additionally, he stated that the late actress had an impressive career and loved her time on Charlie's Angel. "Farrah had a huge career. Charlie's Angels was just one year out of her career. She knew that it catapulted her… She [and the other girls] couldn't go anywhere with paparazzi and fans following them everywhere… She always loved Charlie's Angels. And a lot of it was the camaraderie with Jaclyn and Kate," Pingel said. "They were sisters. As a threesome, they shot into stardom together… They were always going to be connected to this embodiment of the '70s, the golden years of television. She really embraced it. She enjoyed it. [And] she was happy when she left. She thought she did what she could with the character, and she went on to do great work as an actress."
Pingel also disclosed that Fawcett had a lot of offers before her diagnosis. "She was choosy in everything she did," he claimed. "She wanted to do good projects. She wanted to do projects that spoke on things, but she also liked doing fun things."