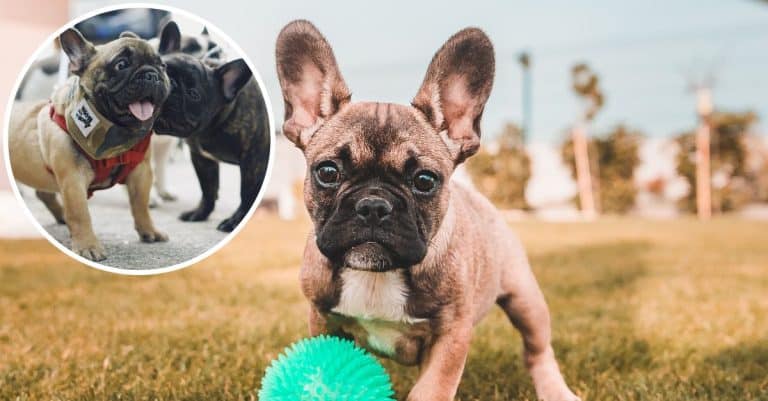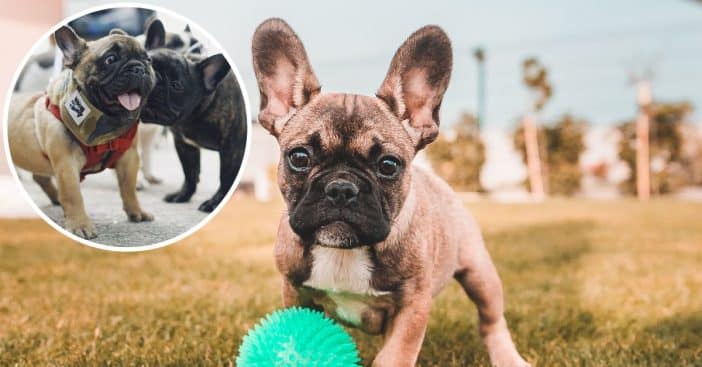 The American Kennel Club has replaced the adorable Labrador with a new favorite dog, the friendly French Bulldog, which is smaller in size. For 31 years in a row, the Labrador Retriever has maintained its spot as America's No. 1, according to the American Kennel club. However, 2022 broke the streak with more people going for the little Frenchies.
Last year, about 716,500 dogs were registered in the USA, and 1 in 7 was a French Bulldog. In total, about 108,000 French Bulldogs were recorded and this surpassed the number of recorded Labrador Retrievers by 21,000.
The French Bulldog Makes A Comeback
🚨 BREAKING NEWS!🚨

There's a new top dog in town! 🐶

Are you ready to see who cracked the top 10? 🐾 https://t.co/Ag7s8nyyZH

— American Kennel Club (@akcdoglovers) March 15, 2023
The Frenchies used to be a top choice for America's upper class in the 20th century but dropped in rankings over the years. However, with partial thanks to some influence from celebrities and other figureheads like Leonardo DiCaprio, Megan Thee Stallion, Alexandra Ocasio-Cortez, Reese Witherspoon, and Lady Gaga, who own and show off their little bulldogs, the breed is making a comeback.
Over the past decade, the French Bulldog has become more popular in a steady exponential fashion. In 2012, they were ranked the 14th most popular breed, and ever since, it has ranked higher by about 1000%. Aside from the Frenchies, other dogs like the American Hairless Terrier, Gordon Setter, Italian Greyhound, and Anatolian Shepherd Dog have become more popular in the last couple of years.
Why Are French Bulldogs More Popular Now?
The French Bulldog's complicated past took them from brothels (yes) to royals.

Listen to their full history and more in the Uniquely Urban podcast episode of Down & Back: https://t.co/Jx2jPNCVMb pic.twitter.com/wBQd9fsRlt

— American Kennel Club (@akcdoglovers) March 16, 2023
French Bulldogs proved to be great show dogs last year when a Frenchie named Winston took first place in the National Dog Show and second place in the Westminster Kennel Club Dog Show. Lady Gaga's dogs also made the news in early 2021 when her walker got shot, and the dogs were stolen. Thankfully, the Frenchies were returned, and the walker recovered.
Another reason people love the little bulldogs is their look and friendliness. "They're comical, friendly, loving little dogs… they offer a lot in a small package," Patty Sosa— spokesperson for French Bull Dog Club of America, told AP. She also added that they do not need much for grooming. They are popular among people living in apartments and do not need much outdoor exercise. They also do not bark much and are not aggressive.
Are Frenchies All Perfect?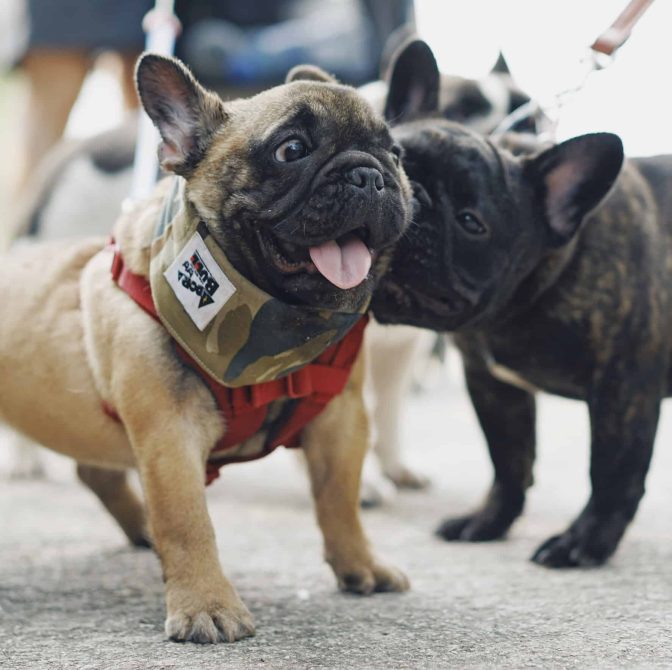 The adorable canines, with their large heads and expressive ears propped on a miniature body, are not without their downsides. Due to their large heads, they usually have to be birthed by a C-section which is both risky and expensive.
They have low heat tolerance and are susceptible to skin, ear, and eye infections, including respiratory issues due to their flat surfaces. They also have a high chance of developing spine defects and nerve pain as they age. "French bulldogs can be a polarizing topic," veterinarian Dr. Carrie Stefaniak told the AP.