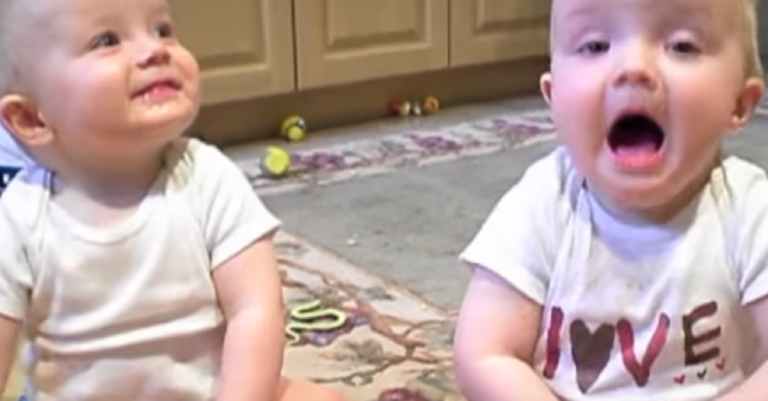 Check out this adorable video of twin babies imitating their dad's sneeze! It seems they are not just imitating their dad, but mocking him as well. They are shown hearing and watching their dad sneeze and then immediately "sneezing" themselves, all with a big smile and maybe even a little spit. You need to see this!
This video makes us all think about how babies imitate their parents. Imitation is a big part of how babies and young children learn and what they choose to imitate can be downright hilarious or just super cute. Imitation also appears to help us in social aspects of our lives.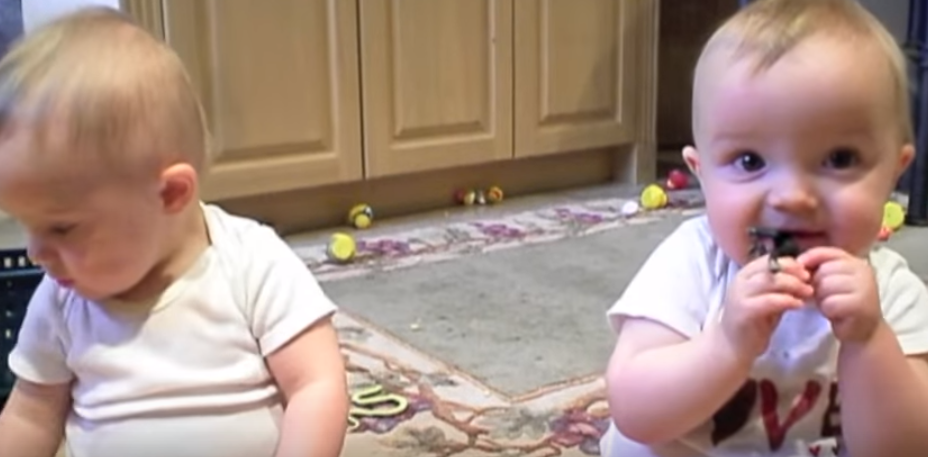 In a series of experiments in the 1970s and 1980s, developmental psychologists Andrew Meltzoff and M Keith Moore studied newborn infants who were exposed to adults sticking out their tongues and making different facial movements and recorded how often the babies imitated the movements.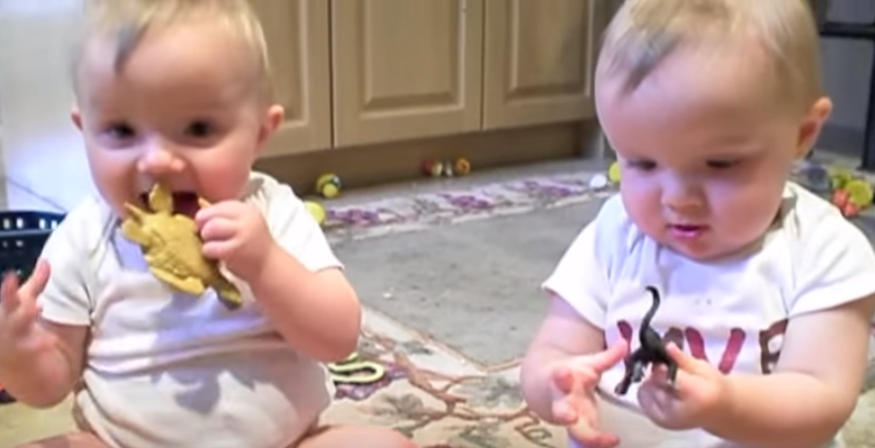 The studies concluded that we may be born with the natural need and instinct to imitate others. This could have been a survival method a long time ago as well.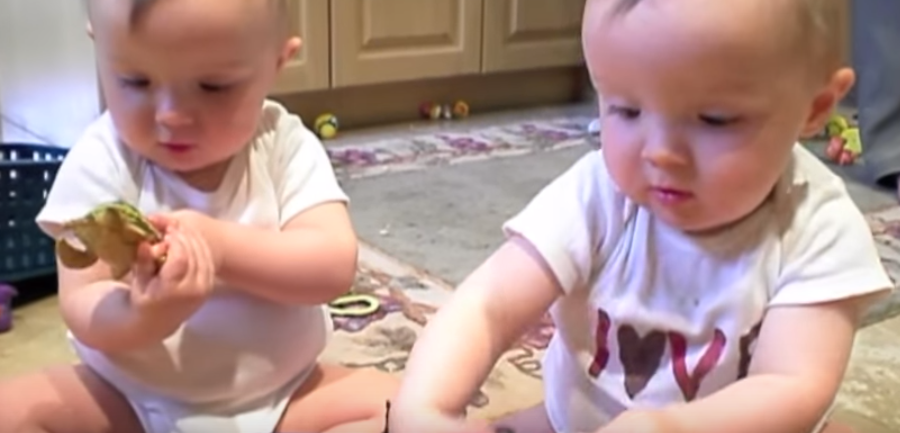 Whatever the reason is that these twins start imitating their dad sneezing, we don't care! We just love it and could watch it all day long.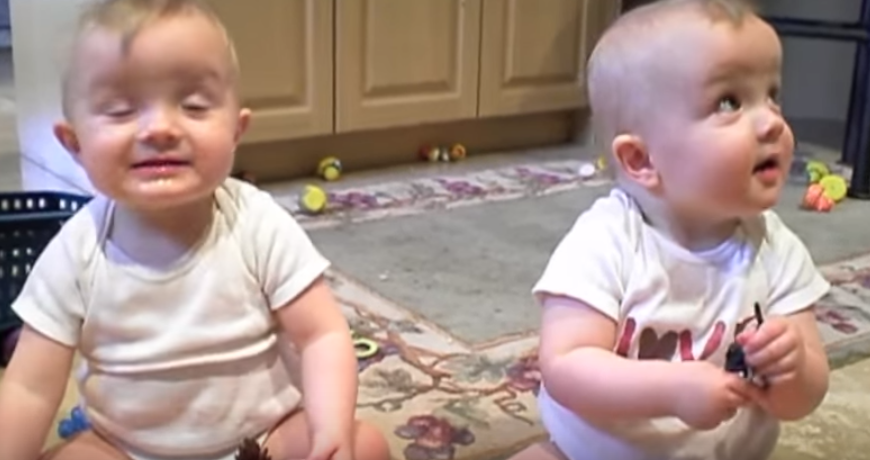 Here are some fun facts about twins that you may not know: The rate of twin births in the United States reached a record high in 2014, according to an annual report by the Centers for Disease Control and Prevention's National Center for Health Statistics. There were 33.9 twins born for every 1,000 births in 2014. Also, from 1980 to 2009, according to a report by the National Center for Health Statistics, the rate of twin births rose by a whopping 76 percent.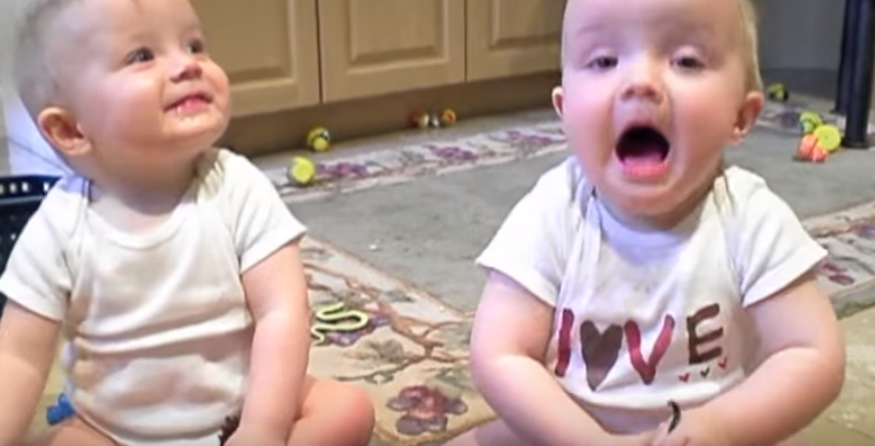 Do you think this video of the twin babies is cute? If you loved this video and article, please share with a friend!