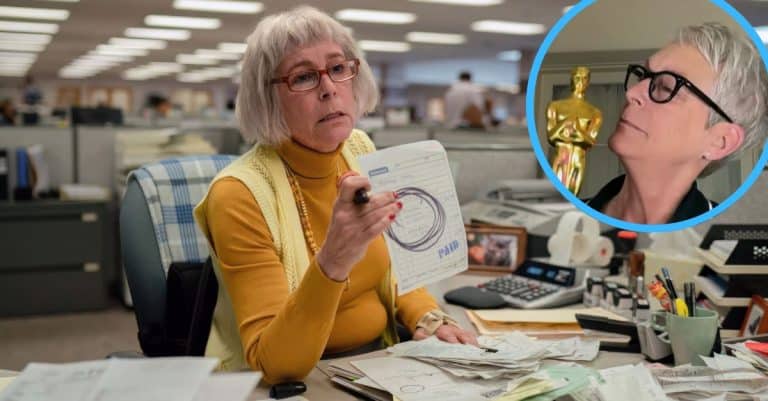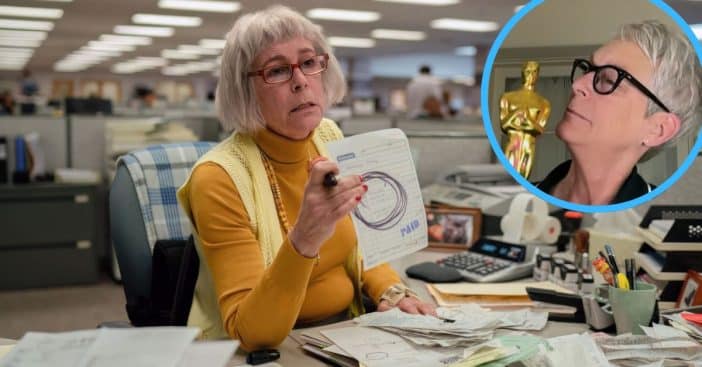 Jamie Lee Curtis just won her very first Oscar thanks to her performance in Everything Everywhere All at Once. In addition to building her acting resume, Curtis also promotes herself as an advocate for the LGBTQ community. So, when she won the nude gold figure, she gave the trophy they/them pronouns.
But the award's journey isn't over quite yet. It also has a very unique place of honor at Curtis's home. EEAAO has won quite a few accolades and with it, the team behind the surreal dramedy. So Curtis has a few awards related to the film. As a result, her first Oscar is situated right next to a prop sex toy trophy and the nude figure of the Screen Actors Guild Award for Female Actor in a Supporting Role.
Jamie Lee Curtis gives her first-ever Oscar they/them nonbinary pronouns
Curtis has kept her finger on the pulse of LGBTQ issues. Back in 2021, Curtis announced that her daughter Ruby, who Curtis shares with Christopher Guest, is transgender. On Tuesday, March 14, Curtis appeared on Today and spoke of the way she is honoring her daughter with her new award.
The Oscar statuette that Curtis and so many others won features a knight armed with a crusader's sword, standing atop a wheel with five spokes; the spokes represent the original branches celebrated by the Academy Awards: actors, directors, producers, writers, and technicians. Curtis explained on Today that she would be referring to her particular statuette with they/them pronouns "in support of my daughter Ruby."
Curtis has her Oscar in a very colorful location
View this post on Instagram
After winning the Oscars, Curtis took to social media to show off all her winnings from EEAAO. She shared a photo of her awards lined up. On the left was her Oscar and on the right was the Screen Actors Guild Award. But in the middle was a nod to EEAAO with the Auditor of the Month Award, which takes the shape of an adult bedroom toy.
View this post on Instagram
"OK I'LL STOP! The TOTALLY unexpected EVERYTHING TRIFECTA of 2023," she captioned the post. She did end up sharing just one more closeup of the Oscar, though. Though Curtis was excited about the big win, she says "The goodwill, that is the takeaway. Not the gold statue, not the shiny things that I've been talking a lot about. It's the goodwill, the goodwill that the movie engendered with the message of kindness and love and reunification at a time when it feels like we're all really struggling with reunifying."
"This is a movie that said you are seen and loved."