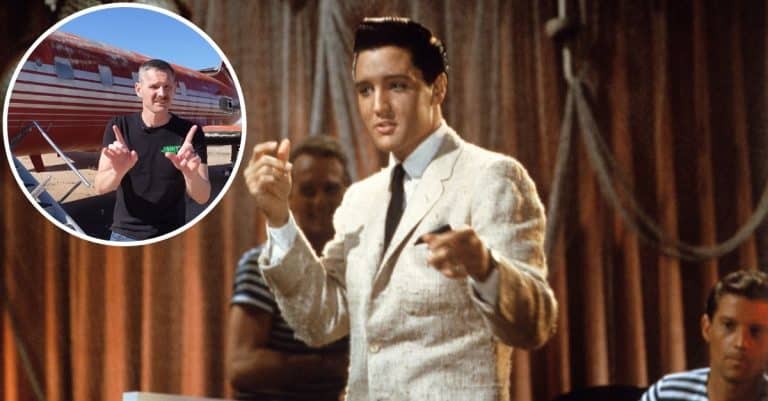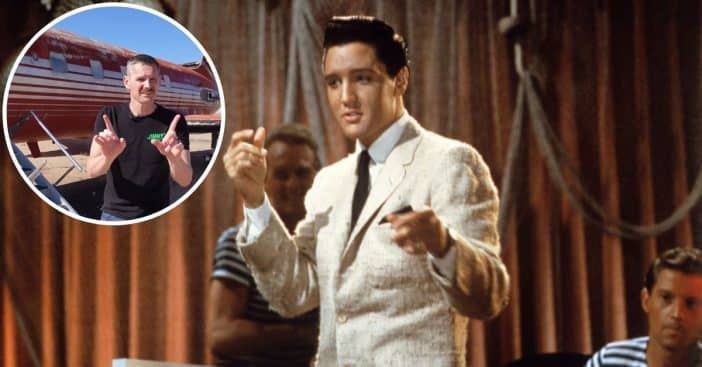 After sitting in a New Mexico desert for about 40 years, a private jet once owned by Elvis Presley has been relocated to Tampa Bay, Florida. It was moved from Roswell, New Mexico to Florida, traveling more than 1,600 miles.
The King of Rock 'n' Roll's 1962 Lockheed JetStar is currently being stored in Plant City by the new owner, James Webb the creator of "Jimmy's World" on YouTube. Webb revealed that he made the purchase because it was formerly owned by Elvis. "Airplane itself is flipping cool, even without the obvious connection, but if you add in the Elvis connection," he said. "There's no rock 'n' roll star bigger than Elvis, in my opinion."
James Webb bought Elvis Presley's jet at an auction
The late Presley bought the jet, which seats up to nine, on December 22nd, 1976, for $840,000 to become the third aircraft in his luxurious personal fleet. After the death of the king of rock 'n' roll, the aircraft was parked at the Roswell Center in New Mexico for almost four decades until January 8, 2023, which marks Presley's 88th posthumous birthday when it was auctioned for $234,000.
Webb disclosed to Fox News that the acquisition was a highly expensive one. "It was the biggest financial purchase I have ever made, outside of a house. This was ironically more expensive than my house," he told the news outlet. "How crazy is that?"
James Webb says he wants to turn the jet into an RV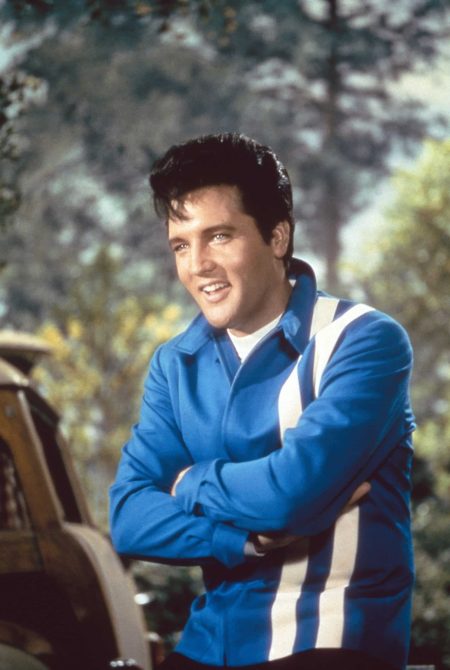 The content creator is known for buying planes and giving them new life while recording the process on his YouTube channel. In a video he posted on his channel, Webb revealed that he initially wanted to turn it into an Airbnb. "Maybe we can rent Elvis' for $100,000.00 a night. That's just crazy," he admitted. "It gives me an idea."
Webb further explained that he instead decided to turn the aircraft into an RV that will tour the country and raise funds for charities, such as St. Jude's Children's Research Hospital. "What if we turned Elvis Presley's private jet into Elvis Presley's private RV – the King of the Road," he said. "This could work."
James Webb reveals the work to be done on the aircraft
The YouTuber revealed that turning the jet into an RV is aimed at making people enjoy it in an Elvis way. "We're going to be able to create such a unique, Elvis-type of experience that the whole world would get to enjoy," Webb said. "Even more than if it was flying or stationary at Graceland."
Webb also stated that the jet had already been equipped with a lot of the resources such as a motor in the back, wheels, and a generator that can be used to power lights and air conditioning. "It's got a water system so we can have a functional bathroom, microwave, TV, stereo system – all that fancy stuff."
He also disclosed to Fox News while pointing to the front of the aircraft staying that he intends to install the steering wheel there while retaining the original captain seats. "We're going to take an RV chassis," Webb explained to the news outlet. "Take the house part of the RV off, put [the plane] on that, so this can be the 'Elvis Experience.'"
The YouTuber hinted that the RV should be ready within a year and he will post the whole process on his channel.