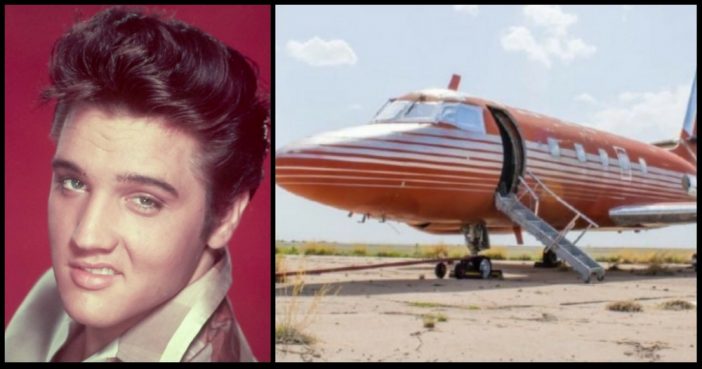 Elvis Presley purchased a 1962 Lockheed JetStar, he had big plans for his private plane. After all, when you've got money for your own plane, you might as well go all-out on the customization. Presley also had a customized gold Cadillac, which he'd outfitted to the tune of around $490,000 in today's dollars, so he knew a thing or two about detailing.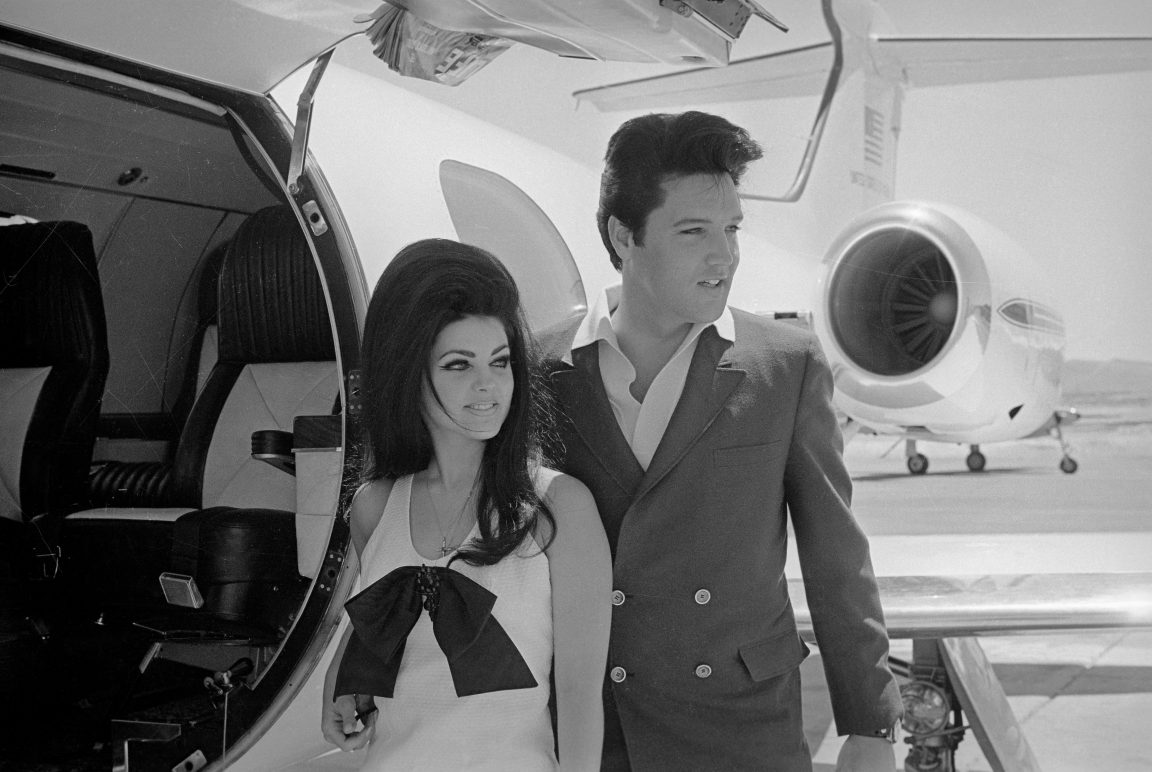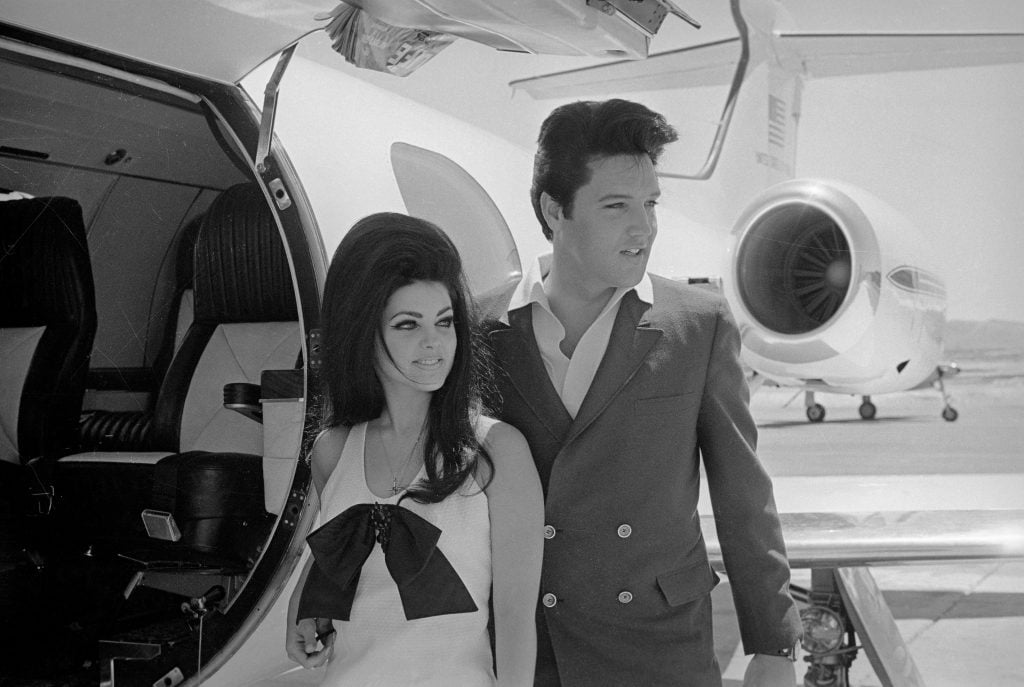 Now when Elvis began his dealings with the planemaker, Lockheed Jetstar was different; few celebrities had private jets in the early 1960s, and Presley intended to share it with his father. He wanted every inch of the plane to be perfect—and when he ordered the plane, the paperwork included carefully written notes with Presley's requested upgrades to the interior. Those upgrades included "gold-tone hardware, woodwork, inlay, red velvet seats, and red carpet," according to New Live Auctioneers. There was also a nifty electronic display, which showed the time, temperature, altitude, and true airspeed.
The spacious interior looks dated, to be sure, but the wood paneling adds to the allure. It's certainly roomy, and we can't imagine what it would be like to sit in one of the red velvet seats—or visit the Royal Commode, which also features some red leather lining (although thankfully not on the throne itself).
"We here at GWS Auctions truly hope that this piece ends up where the fans can enjoy it," wrote a woman claiming to be a GWS representative on the site's Google Photos page. "We have a great deal of respect for the Presley family and are absolutely honored to handle this auction. It will be handled with grace and professionalism to honor The King. To verify the authenticity of the lot (not that there are a lot of counterfeit private planes floating around), the auction house included Elvis's instructions, signed by the legendary musician himself. This wasn't Elvis's only plane, but it's the only one of his three planes that's still privately owned. According to the auction house, it's been sitting for decades, and it's in the exact same condition today as the day that Presley died.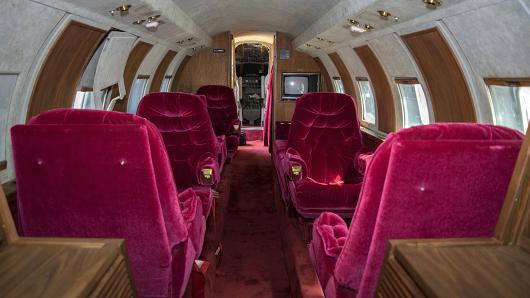 At the time, the Lockheed JetStar was one of the largest business jets in its class, as it was capable of seating 10 passengers (plus 2 crew). Several JetStars are still capable of flight, but Elvis's private model isn't among them; it's missing both of its engines, so any potential buyer will need to do some pretty substantial work to get it off the ground. Then again, few buyers would ever dream of actually flying Elvis's jet. It's part of rock and roll history, and while it's undoubtedly a comfortable ride, it's hallowed ground for any of The King's fans…
In any case, someone purchased it at a California auction on May 27 for a whopping $430,000—several hundred thousand dollars over the expected sale price. At this time, the buyer hasn't been disclosed,  and we're not sure whether the plane will be flown, driven, or shipped to its owner. If the new owner does restore the plane, the auction company estimates that he (or she) could make millions off a resale. Click NEXT to see more pictures of The "King's" plane…